MotorGuide Gator Spring 21 Motor Mount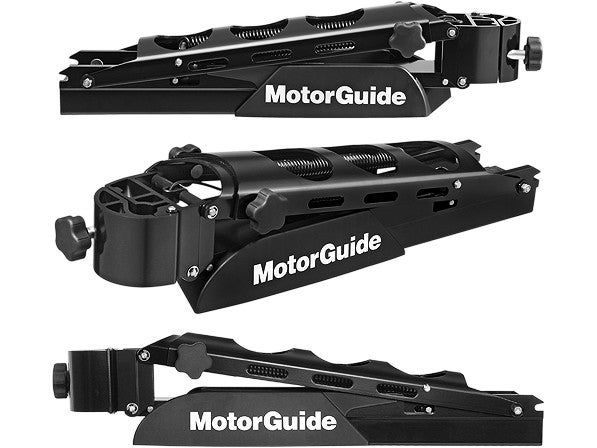 The MotorGuide Gator Spring 21 Motor Mount is even tougher than the original. Constructed from extruded aircraft aluminum, and featuring 3/8" stainless steel lock and stow pins, the MotorGuide Gator Spring Mount is tough, but light enough to allow for single-handed stow and deploy.
Features:
*Every MotorGuide bow mount features a hinged door for quick access motor removal.
*Stainless steel pins and componentry.
*Extruded aircraft aluminum or proprietary XK360 die-cast aluminum for optimum strength-to-weight ratio.
*Proprietary Mercury Marine-Grade XK360 Die-Cast Aluminum offers unmatched strength and is a MotorGuide exclusive.
*Easy-grip rubber knobs.
*Single-hand stow and deploy on all bow mounts.
*Consistent hole patterns from mount to mount.
*Complete with mounting hardware for easy installation.
Please Note: This item is not available for order outside of the United States.
More From MotorGuide Accessories
Customer Reviews
No customer reviews have been added yet! Be the first to write something about this product.