Motormate Locking Systems Mercury - $99.99

Your outboard motor is a major investment, and protecting it while transporting it to the water should be a top priority. The Motormate Mercury Locking System locks most Mercury 2-Stroke outboard motors in place, preventing costly damage to your steering system and excess torque on your transom. The Motormate Locking System also releases pressure off your hydraulic system.
Guy Eakers, Ott Defoe, Bryan Thrift, Randall Tharp, Aaron Martens, Stephen Browning, Timmy Horton and Jason Christies are just a few of the Elite Series and FLW pro's who rely on Motormate Locking Systems to protect their motors and transoms when traveling across the Country.
Mercury 2-Stroke Model #202 - Fits 2 stroke motors 150hp to 175hp Optimax, 200-250hp Carborated, 200 EFI
Mercury 2-Stroke Model #203 - Fits 2 stroke motors 200hp to 300hp Optimax, 225-250hp EFI

Comments: I've had my Motormate for 3 years and couldn't imagine towing my boat without it. A great value to protect your investment. Give that old transom-saver to the dump.

From: Rick: Winder, GA

Comments: Wow...I can't believe the way the motormate stabilizes my motor. There is no play in the linkage what so ever. It is super easy to install and will fit in any compartment on my boat. Thank you Motormate for such a fine product. I have tried several but this is by far superIor!!

From: Scott: Dandridge TN

Comments: This is the best by far, Engine Stabilizer built today. Easy to use, built tough, the best components!!! Buy this product and you'll save your engine, your transom and your wallet. On a scale of 1 to 10, I give it 12.

From: Randy: Old Fort,NC USA

***Note: If you have questions about this product or need assistance with an order please email your questions to info@tacklewarehouse.com
Color:
Mercury Model #202
View Large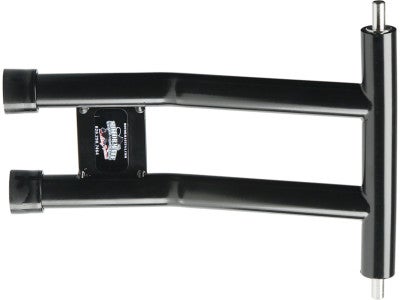 2 Available Colors
More Motormate Locking Systems