Mustad Grip Pin Edge Finesse Hook 5pk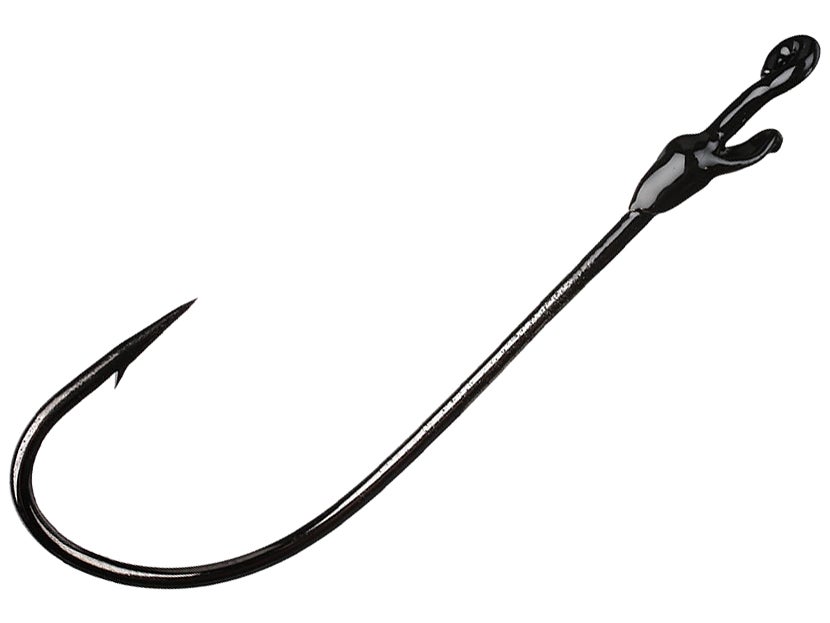 The Mustad Grip Pin Edge Hook takes hook innovation to the next level with its new integrated Grip Pin keeper and Microsharp Point technology. Molded onto the shank just below the eyelet, the Grip Pin keeper firmly secures your favorite soft plastic bait for a perfect presentation every time. A great choice for light Texas-rigging or even drop shotting, each hook is chemically sharpened and made with Mustad's 4.3 Microsharp Point Technology. Whether you are working your bait through brush, grass, pilings or any other snaggy cover, the Mustad Grip Pin Edge Hook keeps your bait in proper position and delivers lightning fast hook sets.
Place Your Order
More From Mustad Worm Hooks
Customer Reviews
Comments: These are the best Texas rig hooks on the market! Their not for flipping, they are a finesse style hook. They are extremely sharp and durable! I use these exclusively for texas rigging soft plastics.
From: Chris: Shepherd, MI 1/9/17
Comments: My favorite texas rig hook. Obviously not for flipping heavy cover, but I've never had one fail me. Grip pin is flat and holds plastics well, better than their previous grip pins. Sharp as hell. I keep 3/0, 4/0, 5/0 in the box for senko's, worms, lizards and other thinner plastics. Anything thick, I use the same hook just the heavy flipping version.
From: Ian: Austin, TX 12/30/16
Comments: @john try the regular grip pin max for flipping. i use these for dropshot because its a finesse hook and it works amazing. better than trokar because the hook point doesnt roll as easily

From: Joe: Spokane,Washington

Comments: These hooks are not good for flipping. They bend very easily with braid. Might be ok with Fluro. The paycheck hook is the strongest by far. Spend the money on them

From: John