Mustad KVD Fastach X-rig 2pk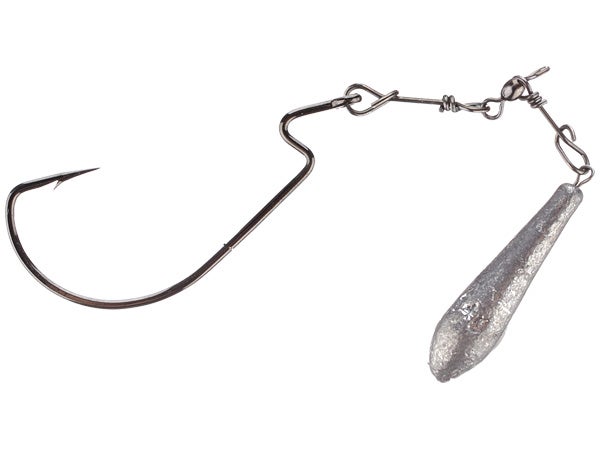 Today's Daily Special
Save 25% Off MSRP

A modified version of a jika rig, the Mustad KVD Fastach X-Rig delivers a very effective way to fish immediately above the bottom. Constructed using a perfectly matched teardrop-style weight and Mustad EWG hook, the Mustad KVD Fastach X-rig scoots along the bottom with a free-moving action that will undoubtedly grab bass' attention.

Featuring a fastach connection on the weight and the hook, the Mustad KVD Fastach X-rig allows anglers to swap out either in seconds and without having to re-tie. This design makes it easy to fine-tune your presentation by cycling through different baits and weights with a simple twist of the wrist. Utilizing the convenience of the fastach connection, the Mustad KVD Fastach X-rig offers top-notch components and pre-rigged set-up that is ready to catch.
Place Your Order
More From Mustad Terminal Tackle
Customer Reviews
No customer reviews have been added yet! Be the first to write something about this product.