NetBait Finesse Worm 20pk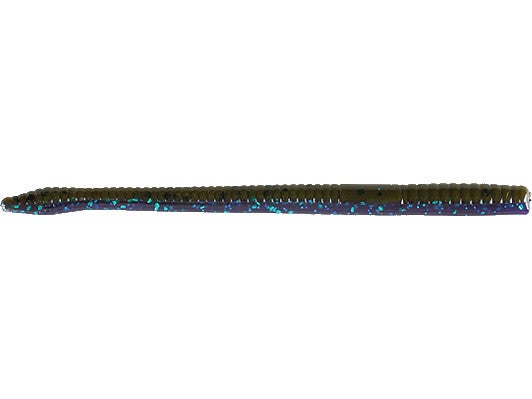 When NetBait set out to design their finesse worm they had three main objectives. First, they wanted a finesse worm that had excellent action. Second, they wanted their finesse worm to have flexibility. The third objective was to incorporate a larger head so the worm would be easier to rig on a jig head without tearing. Netbait accomplished all of these objectives and brought a great finesse worm to the market.
The larger head on the NetBait Finesse Worm is flat at the tip which allows you to rig this bait right out of the package without having to cut the tip so the bait can be rigged flush. The NetBait Finesse Worm is an excellent worm for shaky and darter heads. As with all NetBait products the Finesse Worm is loaded with salt, scent and pork fat.
| | |
| --- | --- |
| Length | Quantity |
| 4.75" | 20 |
17 Colors
More From Net Bait Worms
Customer Reviews
Comments: Great bait. Works better than my other drop shot worms I experienced with. The only flaw is that it comes off the hook once a bass takes it. Other soft plastics I fished with usually last three or more bites. Good thing they give you twenty of them per pack. Great deal overall. Use'em when they ain't biting anything else.
From: Benny: IL 7/17/15

Comments: I used to fish only roboworms on a dropshot. Turns out i was wasting my money. These have great action and scent, but best of all is the durability. I fished one on a drop shot all day without replacing it.
From: Jake: Amston, CT 7/3/14

Comments: One of best finesse worms on the market.... The anise scent doesn't go away after a few fish and the color selections are second to none. Green Pumpkin/Watermelon will work anywhere and the North Georgia spotted bass crush 'em! If you like the Zoom finesse worm, you'll love the Netbait version... Great price on a great bait!

From: Alan: Adairsville, GA

Comments: Excellent finesse bait! It's fatter than a standard Roboworm (which I prefer), but packs all the perks without the price. Getting 20 worms for less than $3 is a steal. More than enough colors to satisfy just about any fisherman.

From: Adam: Orange County, CA

Comments: not just for shakey head. Netbait has some cool colors. I caught 5 fish on one worm the other day before I needed to replace it, and I was using a straight shank hook. That anise smell is still on the worm. I fish mine C-rigged more often than not.

From: Meatwad: Riggin, not in Carolina

Comments:I have been using this worm for two seasons now, and find it one of the best for finesse fishing. it is durable,and has the smell and taste the bass like. I fish them primarily on an Owner Bullet head jig and 10 pound flourocarbon line. This worm has accounted for approx. 700 bass. Good value for the money as well. A keeper!
From:Tom: Yorkville, IL