NetBait T-Mac 6.5"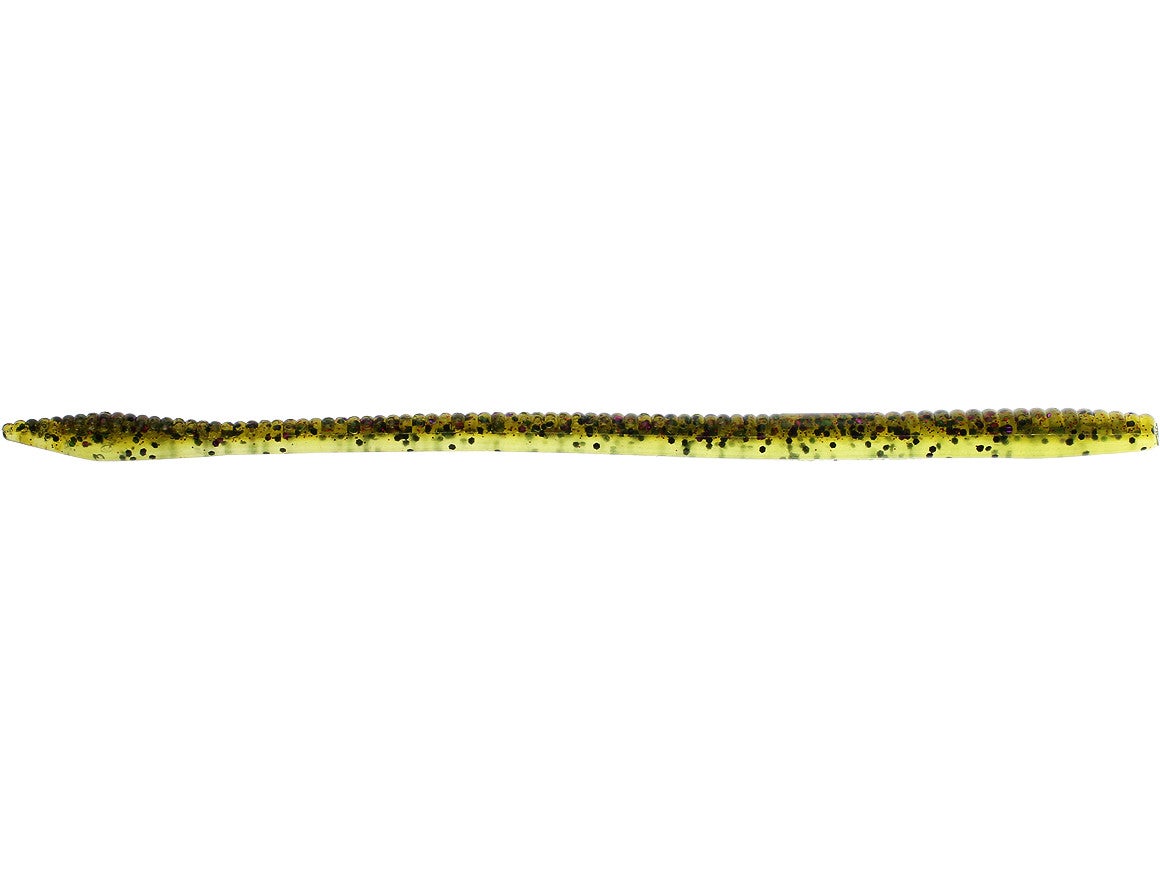 If you like fishing trick worms then you will love the NetBait T-Mac. Whether on a shaky head or weightless the T-Mac will produce. The T-Mac is also extremely durable for those short striking fish. The classic NetBait colors combined with the scent and action of the T-Mac will put fish in the boat.
| | |
| --- | --- |
| Length | Quantity |
| 6.5" | 20 |
**Three color pours (A Magic, Bold Bluegill, Flipping Brown Hi Lite, Hardy Magic, Bama Twist, and Leshla's Magic) come 14 per pack.
15 Colors
More From Net Bait Worms
Customer Reviews
Comments: The only shaky head worm I use. I rig a okechobee craw or texas craw on a 3/8oz shaky head and twitch it on the bottom. I only use okechobee or texas craw here in Alabama. I've caught more fish on netbait TMac than any other worm.
From: Dylan: Gadsden, AL 3/26/14
Comments: By far my favorite finesse worm. The colors and the price beat Zoom in my opinion. I really like Kentucky Special and Bama Bug in the clear lakes I fish. They are also very durable, I have used one worm for a whole day of catching and as they get roughed up, the action seems to get even better. Shaky head, weightless, wacky, Texas rigged, they all work... this is a versatile fish catching bait. You should ALWAYS have one ready.

From: Jeremy: Rockaway Beach, Mo. USA

Comments: BYE BYE, Trick worm. This is BETTER in so many ways

From: Meatwad: outta town

Comments:Big fan of the Netbait T-Mac. I ordered 3 packs of the 6 1/2" in sprayed grass, junebug and baby bass. Rig it on a 3/0 EWG hook Texas weightless and it absolutely kills the bass in open water and around lily pads. Toss it in and let it float down. I give it little jiggles on the bottom and reel in slow or fast, and the bass hit it and don't let go. The taste is so strong that I've actually found I've gut hooked a few more bass than with other brands because the bass inhale this worm. No joke, I have to reteach myself to set the hook sooner. I can catch 5-6 fish per worm in heavy vegetation with this worm. It's soft, durable, stinky and works. Plus, for the price, quantity and color selection, it can't be beat.
From:Steve: Princeton, NJ
Comments:These worms are insane. Shakey head or Texas rig them and the tail will stick out like a sore thumb, wiggling and waving to the bass saying, "come eat me". Great product Netbait.
From:Pete: 10,00 Lakes, Minnesota