Nichols Carolina Rattle Rig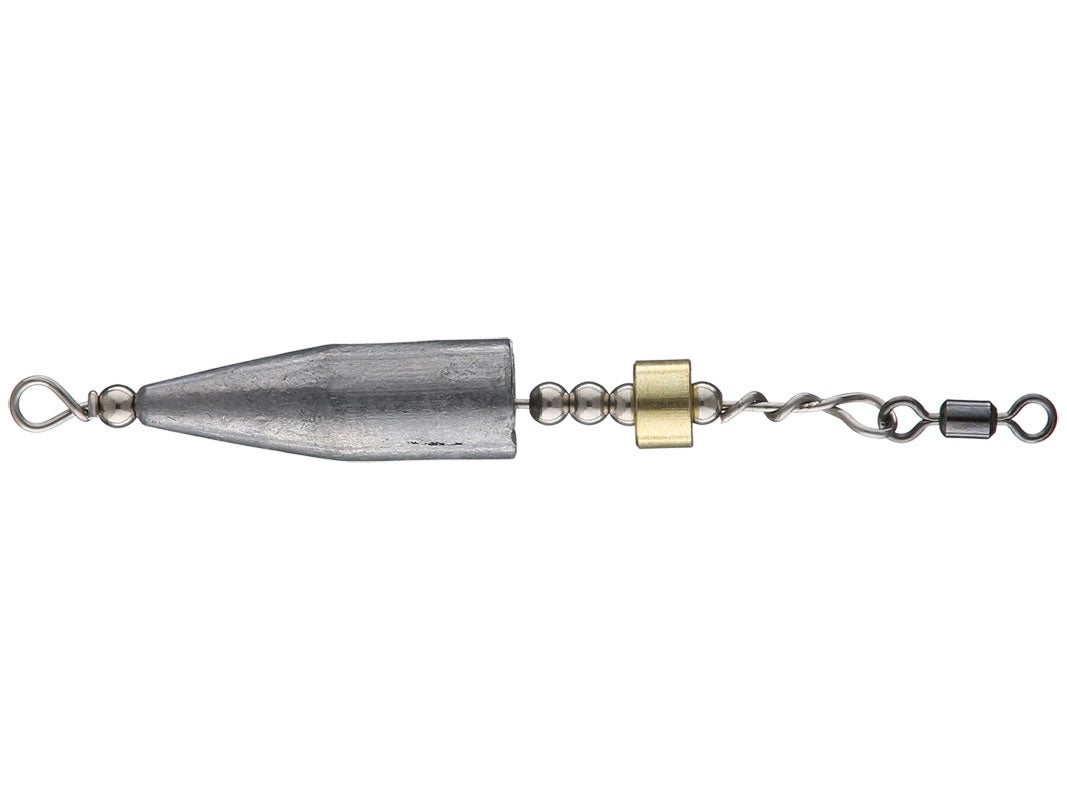 Save yourself some time and effort next time you're setting up Carolina rigs with the Nichols Carolina Rattle Rig. The pre-rigged set-up provides anglers with a quick and easy way to tie on a Carolina-rig. Constructed from quality components including a high-quality crane swivel, metal beads, and a premium bullet weight, the Nichols Carolina Rattle Rig is an ideal product for reducing re-tying time and eliminating the need to search through stowaways for smaller pieces of tackle.
Place Your Order
More From Nichols Terminal Tackle
Customer Reviews
Comments: Haven't used the Nichols version but a long time ago I bought the top-brass version thinking "WOW! so easy!" but after becoming someone who truly learned the Carolina rig correctly and was taught by a true C-Rig MASTER, I realized how ridiculous, useless, and just plain WRONG these pre-rig c-rigs are. REASON BEING: When dragging a carolina rig it is imperitive that the weight is heavy, and free-floating not pegged or limited to 1-2 inches (like on this rig). Watch a great or even good Carolina rig fisherman When fishing deeeeep offshore points in summer w/ a drift you will see them dis-engaging and re-engaging the spool constantly. That is to control the amount the bait is being dragged and to maintain bottom contact and the biggest thing that's great about C-rigs and why this is RUINED by these rigs is when the Bass (hopefully) takes the bait, it "runs" with it and it should have slack/line to easily "run" with it thru the weight while the weight's in place. W/ these pre-rig-c-rigs, the bait will be picked up and as the fish goes to "run" it will immediately feel the heavy 1/2-1oz of weight, not weightlessness like on a good, hand-tied carolina set up. These just aren't effective and they rly arent even c-rigs...it's basically a Huge/heavy pre-rigged splitshot/mojo rig...it'll probably catch em but a lot will drop it and im not a fan.

From: Tanner: Southeastern, Massachusetts