Nichols Texas Craws 8pk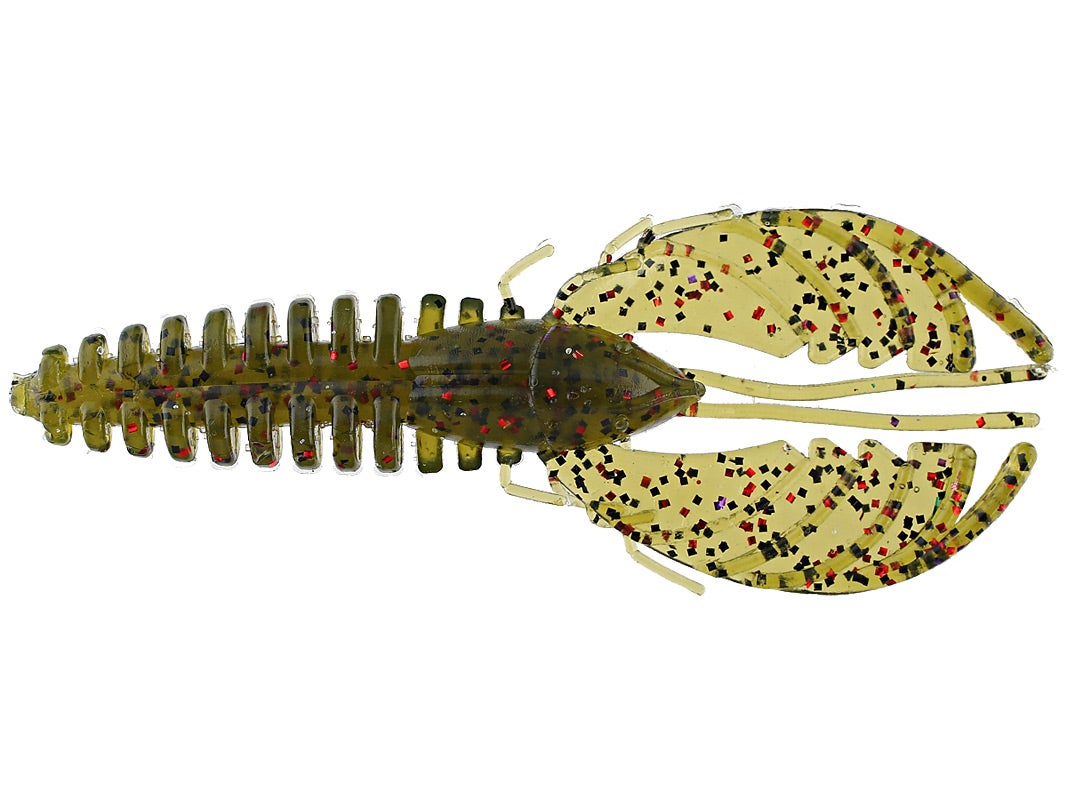 The Nichols Texas craw has been designed with some very innovative designs. The tail end section of the Nichols Texas craw features segments which will give off a unique vibration and real feel when inhaled by the "big mommas!" The front portion of the Nichols Texas craw feature a very lifelike head and tapered claws that have a very natural action when dragged or hopped across the bottom. The action produced by the Nichols Texas craw would be a great choice for a swim jig trailer. Trail this Craw behind a flipping jig or a football jig and you will not be disappointed. These soft plastic craws are also fortified with Mega Strike fish attractant to keep the big bass coming back for more.
| | |
| --- | --- |
| Length | Quantity |
| 4.25" | 8 |
13 Colors
More From Nichols Soft Baits
Customer Reviews
Comments: I love these craws, but they are not durable at all. Bream will rip the claws off quickly. At the end of a day fishing, I will easily go through 2 or 3 packs. They rig awesome with a 5/0 Gammi EWG, and the plastic is so soft that hooksets are much more solid than other plastic baits because the hook penetrates with less force. Lots of flapping action from those craw pinchers if you can keep'm on the bait!

Comments: Great craw. I caught at least 10 smallies on one before the claw ripped off. it was getting me bit when nothing else was working. I did pich 1/2" off the tail, its a pretty big bait.

From: Bill: Cortland, NY

Comments: Awesome trailer. A little on the soft side, but it gets bit. I found a trick, clip off the last tip/piece of the pinchers, and it makes the pinchers flap like crazy. Much more action that a double tail grub can provide.

From: Chris: Texas, USA
Comments: These craws are not very durable the claws rip off every bite. That being said the point is that they get ripped off because they are gettin bit. I really like this bait and the colors are right on would like a brown and blue combo

From: Fraeday: Vista, CA