NuTech CrazyJig - $5.79

The NuTech Crazy Jig combines NuTech's signature head design with a premium vibrating blade to create a lure that outperforms all the rest. The NuTech Crazy Jig incorporates a precisely shaped cam-head that, unlike other jigs, rolls off of cover and remains upright at all times.
For enhanced attraction and performance, the NuTech Crazy Jig is fitted with a blade that delivers a strong underwater disturbance and also works to deflect cover. In addition, the NuTech Crazy Jig features two solid rubber weedguards that help it move through thick cover and collapse around the hook point instead of directly on top of it, like fiber weedguards. Combine all of these highly-developed design features together and the NuTech Crazy Jig equates to one "insanely" attractive jig.
Color:
Black & Blue
View Large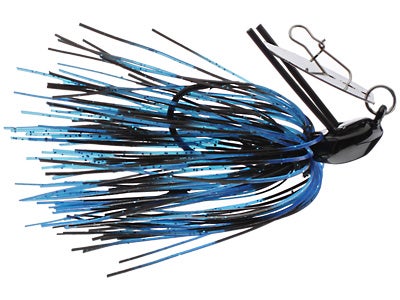 More NuTech Jigs
Comments: Amazing action! This crazy jig/ chatter bait does a extremely good job at catching big bass and a lot of them. When tipped with a trailer it is deadly. This is a must in your tacklebox.
From: David: MI 2/24/14
***Note: If you have questions about this product or need assistance with an order please email your questions to info@tacklewarehouse.com