Omega Righteous Pitching Jig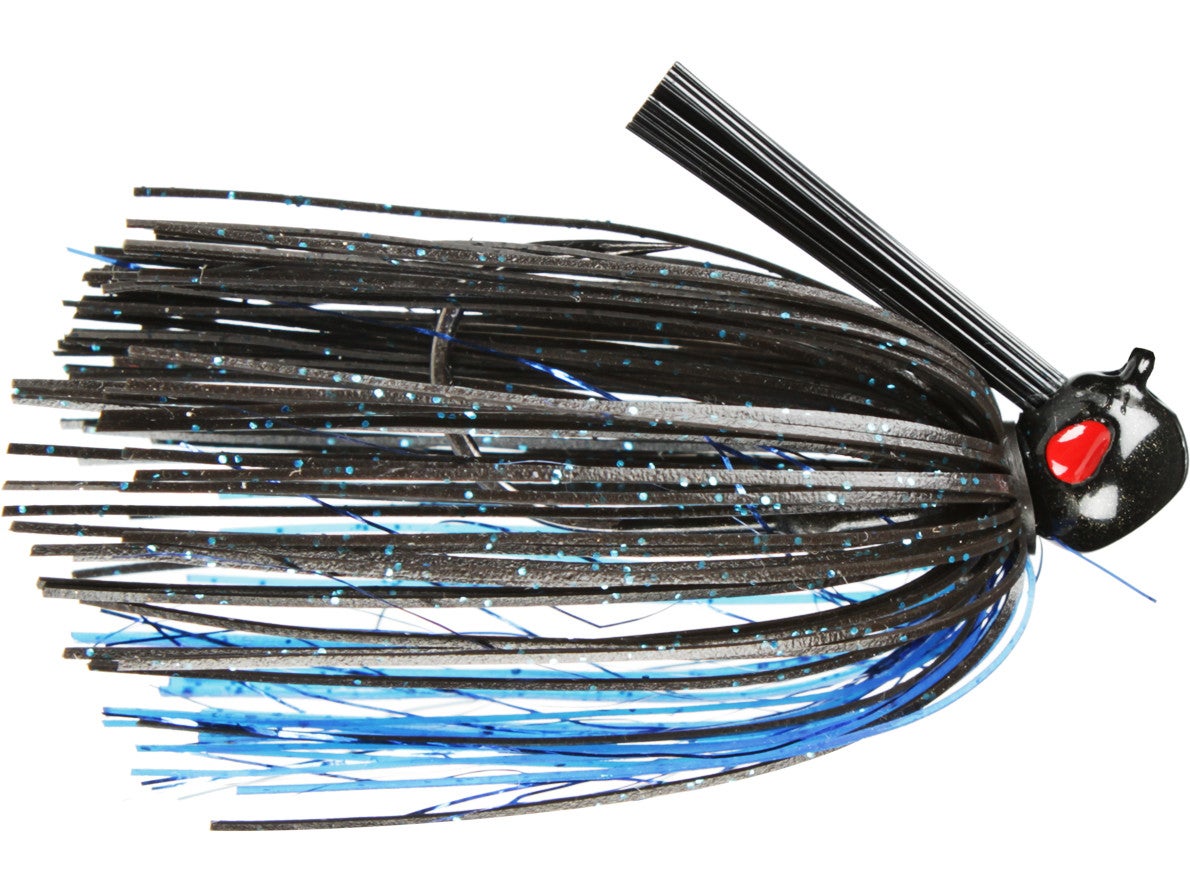 The Righteous Pitching Jig from Omega Custom Tackle is a ballhead-style pitching jig with a unique concave underside that allows it to stand upright when at rest on the bottom or in cover. It also features a recessed line tie to protect your knot and resist snags, as well as, a specialized 4/0 Mustad Ultra Point Flipping Hook that won't bend out. This jig was designed to be put into heavy cover and tight places, so don't be afraid to use "big line" to rip fish out of cover!
The Righteous Pitching Jig also features a Custom Hand-Tied Skirt equipped with rattle bands. The hand-tied skirt allows for maximum outward skirt flaring, which makes the Righteous Pitching Jig a bulky yet compact offering. Also featuring OMEGA'S trademark red eyes, the Omega Righteous Pitching Jig is another top-shelf American-made product from OMEGA Custom Tackle - that true jig connoisseurs will appreciate!
7 Colors
More From Omega Jigs
Customer Reviews
Comments: Great jig. It is definatly great around docks in the bama

From: John: Ontario, Canada

Comments: Really like the TW craw color with a watermelon red damiki air craw for a trailer.

From: Mike: Jackson, MO

Comments: I have used the Black/Blue Chartreuse jig teamed with a Zoom Super speed craw. Awesome combination.

From: BillyD

Comments: Good Jig. It will be even better if you make them in watermelon, or watermelon red color.

From: Tim: Fremont, CA

Comments: I got blck blue chart, delta craw and Jared craw and i can't wait for em to kome so i can flip em with sweet beavers and yum f2 wooly bullees

From: Manny