Optimum Baby Line Thru Swimbaits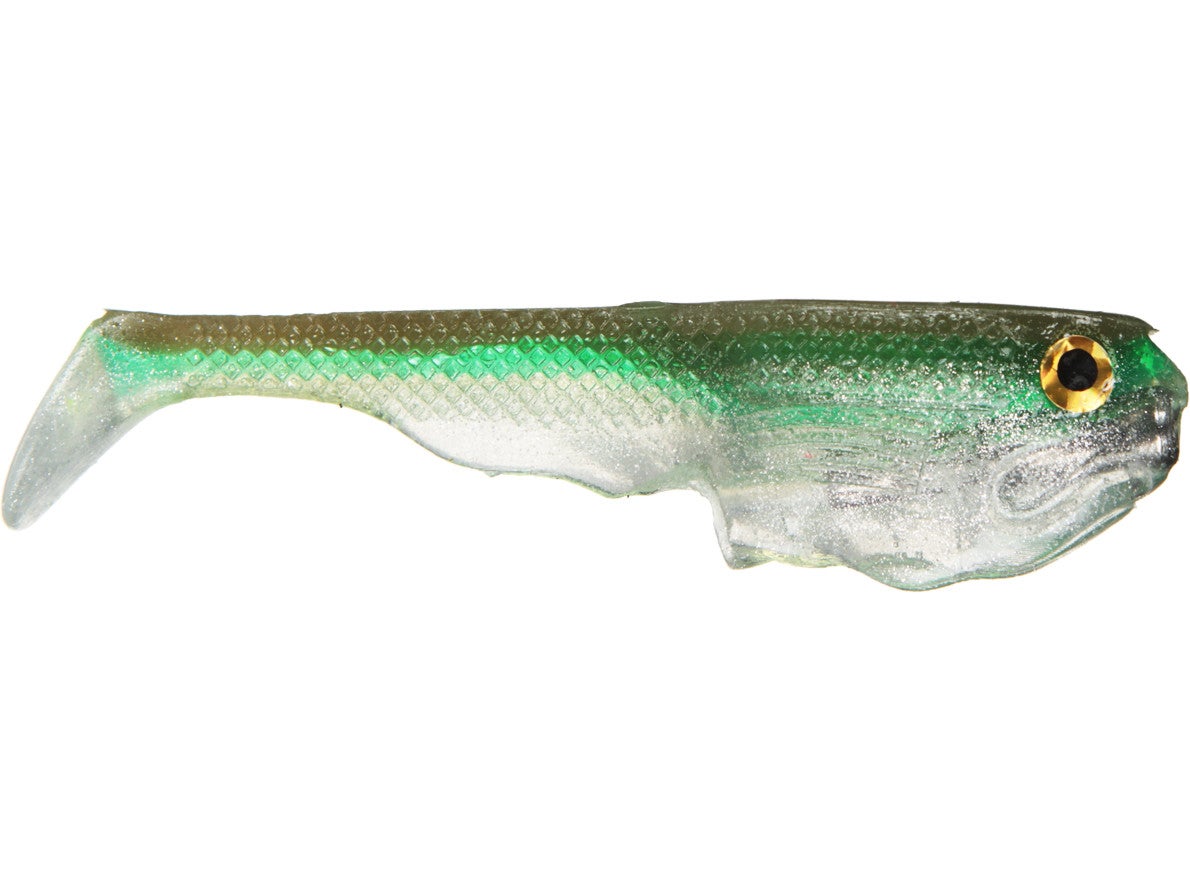 The Baby Line Through by Optimum baits is an inline style swimbait but at half of the size of traditional inline baits. When the fish are heavily pressured a scaled down bait like the Baby Line Through can be highly effective to catch spooky fish that other anglers are missing. Give yourself an upper hand on the competition and add your favorite colors in the Baby Line Through to your swimbait selection.
Click here to see some video on Optimum baits with Mark Tyler at ICAST '08.
10 Colors
More From Optimum Swimbaits
Customer Reviews
Comments: This bait is great for fishing ponds with big and small fish. Fish of any size will eat this bait and the action is amazing. The tail action pushes a lot of water which draws many fish in. Would highly recommend this bait.
From: Will: Jacksonville, FL 12/28/16
Comments: Bait was great, have to slow reel with a days retrieve the bait will go to it's side, and idk why everyone says the bait isn't durable only problem I had with the durability was the weight would fall out but just push it back in after you catch a fish, would def recommend this bait and will be buying more
From: Ian: Dallas, TX 10/24/14

Comments: awesome swimbait, fished in clear water with real spooky fish using a very slow retrieve landed at least 20 to 30 bass on the shad 500 and ghost shad 3.5 and 4 in models i would recommend this product to anyone fishing clear highly pressured lakes just trade out the factory hooks for a size 4 treble

From: Ronald: Baton Rouge, LA

Comments: Great bait. I've caught over 50 smallmouth on one bait. Granted it needed a little Mend-It by the end but it was still swimming. I think the hooks are fine.

From: Jody: Shaftsbury, VT

Comments: I liked the old body style better not a big fan of the new one , harder to keep down in water column.

From: Eric: WI

Comments: Great action and works good at all retrieve speeds. I catch on average 15 fish per one bait on the 5" down here at lake Amistad. Very good price too.

From: Pepe: Del Rio, TX
Comments: Great action and proven fish catchers. Negatives: Not durable at all. A fish or two has them ripped apart. Thank goodness for Mend It! Also, the hook they send with these baits are absolutely the worst hooks I've ever seen. You literally can push on your own bare skin and not break through.

From: Cam: Superior, NE
Comments: The 3.5" BLT in Goby color is the absolute best for Smallmouth in the Great Lakes!

From: Duane: Pinckney, MI
Comments:Man! great bait but doesn't last long!
From: Jesse: Phoenix, AZ