Optimum Poppin' Furbit 3"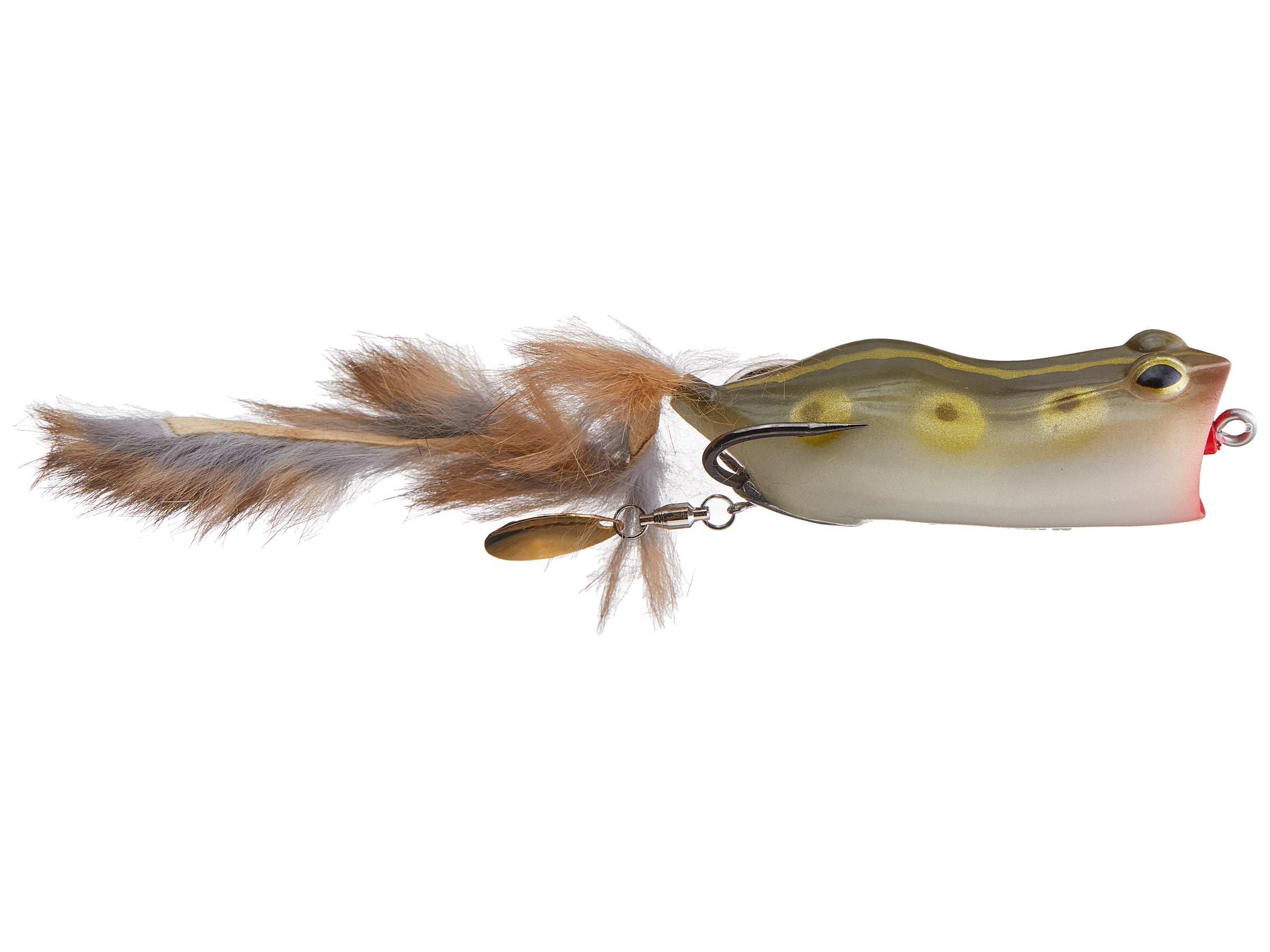 The Optimum Poppin' Furbit is designed to be thrown into nasty snag areas, as well as, the thickest slop possible and POP right out. At 5/8 oz, the Optimum Poppin' Furbit casts like a dream and splats down loudly. Thanks to the belly weight that is molded onto the hook shank, the Poppin'Furbit never lands upside down and is balanced to float high on the surface. The Optimum Poppin Furbit is extremely buoyant and has a walk the dog action teamed with a chugging ans splashing action not found with any other weedless frog style bait. If you are looking for a great weedless walking popper, the Optimum Poppin' Furbit is where your search ends.
| | | |
| --- | --- | --- |
| Optimum | Length | Weight |
| Poppin' Furbit Frogs | 3" | 5/8oz |
10 Colors
More From Optimum Frogs
Customer Reviews
Comments: Well designed & built popping frog. Easy to cast, easy to pop & walk by the way the blade is a good idea & add a little more attraction to this lure. Hooks are quality & the plastic is very soft. Colors are cool. I recommend this frog. Just be sure to have a powerful rod because this baby is a bit on the heavy side.
From: Ben: France 4/11/16

Comments: This frog is a Big Fish catching machine. Won the Midwest Bass Fishing Kayak Tourney on this frog when not many limits were caught. This frog seems to always produce that kicker fish im looking for. Phenomenal hook up ratio and a frog to use in high pressure lakes. Bass get used to seeing the same old thing and don't bite but this frog gets crushed! Midnight/ Natural/ and White ice are my favorites.
From: James: Omaha, NE 8/6/14

Comments: Great frog! You get super soft body that holds up extremely well, and with the wieghted belly it always give a perfect landing. I use the popping frog in pads and more open pockets, but it still works great in matted Hydrilla also.

From: David: Hiram, Georgia USA

Comments: awesome topwater bait. Big bass love em. I had the midnight color and was slaying 4-5 lbers til one leaped out the water gave a hard head shake and snapped my line. Should have been using braid. Awesome topwater popper when the bite is on, they can't resist!

From: Kevin: Ohio

Comments: This bait is totally worth the money. It has a super soft body, which is perfect for hook-ups, and it's unique because of the fur legs and blades. It's a frog that the bass haven't seen before. I like this bait because you can throw it in heavy cover, or no cover at all. Nice Bait.

From: Charles: MA

Comments: picked up both styles in this frog and hears the scoop super soft body good hooks and the feather legs are nice. havent used it yet but im thinkin its gonna put alot of fish in my boat