Osprey Tournament Talon Top Hook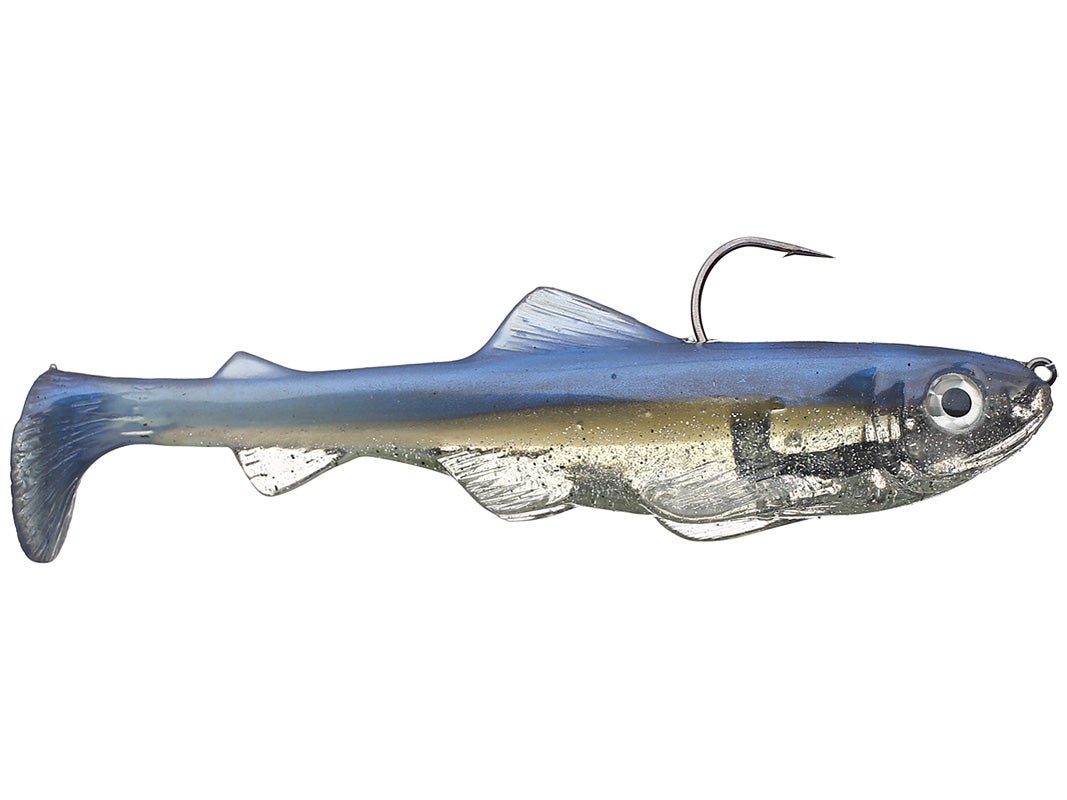 Creating a swimbait that has the ability to put giant bass in the boat is becoming a trend amongst almost every tackle company. When you need a guarantee, you can always count on an Osprey swimbait. The Osprey Tournament Talon is by far one of the best swimbaits on the market and the color patterns are tried and true.
The Osprey Tournament Talon Top Hook has been responsible for some big paydays for tournament pro's and should account for many more. The Tournament Talon features a sharp top hook and has a belly ring for rigging a stinger treble or frog hook. At a price that is hard to beat, this is a bait that should be in every anglers tackle box.
| | | | |
| --- | --- | --- | --- |
| Osprey Tournament | Length | Weight | Class |
| Talon Top Hook | 6" | 2oz | Sinking |
| Talon Top Hook | 7" | 2.5oz | Sinking |
Colors that have "In Stock" of 10 days are non-stock colors that should ship 10 days after your order is placed.
13 Colors
More From Osprey Swimbaits
Customer Reviews
Comments: Great swimbait for slow rolling the bottom. A bigger bait like this can make you skeptical like it did me for years, but I broke down and decided to try it. This is a big fish bait but I've also caught countless 2 pounders with the 6 inch. I always thought of these baits as a southern bait but they work well here in central Illinois.
From: Jordan: Illinois 2/7/17
Comments: I bought 2 of these, one in each size. I am not a fan of bottom hook soft swimbaits, so I figured this was worth a shot....I tied it on, and ran it slow and low on the bottom. After a few casts, I noticed the eyelet ripped the nose of the bait a little. I repaired it with some mend-it, and tied on the other one...well the same thing happened, except I kept throwing it and the front half of it filled up with mud and scum. I wish I could post pictures on here! I bought the shad color, and half of it is brownish green! Anyways, I tried throwing the repaired one, but it ended up ripping right away. I looked online to contact Osprey, but they were nowhere to be found, not even a facebook page. I don't like to write bad reviews if I can resolve my problem with the manufacturer, but these guys don't exist online. Needless to say, I wont be buying another one of these after blowing $40!
From: Unknown: USA 2/26/14
Comments: these baits work! And have for a long time One tip to keep them from rolling over when you're reeling them in fast, slow down

From: Cali

Comments: Great Bait! caught a huge smallmouth off of it. The trick is reeling it slow

Comments: i got the 6", when slow rolling it swims nice but when you burn it a little, it swims sideways. tail does have a nice kick to it though.

From: Godzilla: CA

Comments: Great baits.

From: RK: Georgia, USA