Outkast Tackle RTX Jig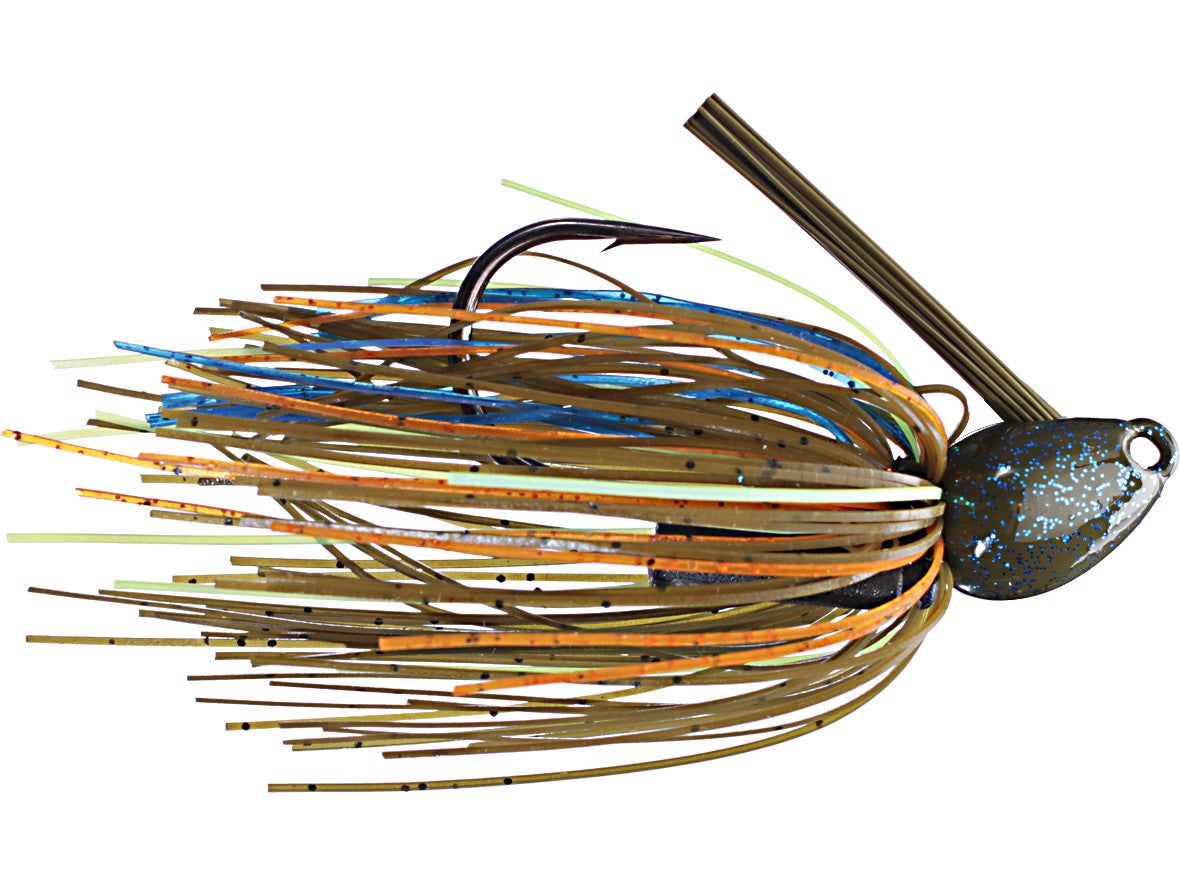 Looking for the ultimate flippin jig? Look no further. The Outkast RTX Jig utilizes Outkast's recessed technology - now with an extra strong flipping hook! Its sleek bullet-shaped head is designed to penetrate the thickest of weeds, and its custom 30-degree VMC hook can handle any hook set without bending or breaking.
Outkast Jigs are designed with a double-barb keeper, which locks your trailer of choice in place so you spend more time fishing and less time repositioning your plastic trailer. Built with an extra-thick, yet compact, skirt (54 strands in all), the Outkast RTX Jig fishes heavy (easy to feel) yet falls slowly (stays in the strike zone longer).
The Outkast RTX Jig also has a convenient double rattle system that allows you to quickly add/remove rattles to customize your jig to the water you're fishing. One extra loud magnum rattle is included.
10 Colors
More From Outkast Jigs
Customer Reviews
Comments: Every feature on this jig is perfect for sparse to moderate grass, except it isn't heavy enough for the really thick stuff. If you're flipping and punching open pockets in weeds, 3/4oz may just be enough. Id like to see it in sizes between 1oz and 2oz so I can use it in the really heavy matted weeds.
From: Big J: Western NY 1/12/17
Comments: Best jig i've ever used for ripping giants out of the mats on Okechobee. 8 foot flipping stick with 65 pound braid, you put your head down and keep flipping and you will catch an 8 pounder. I used to use the hack attack jig but spend the extra dollar and you will not regret it
From: Tom: Clewiston, FL 1/19/15

Comments: The line tie being at 30 degrees is the deal on this jig! Hooks them further back in the mouth and keeps them pinned up coming out of the heavy cover. Perfect weedguard and a thick skirt. The ratttle is a beast too! Well worth the extra $ over the hack attack!
From: Kyle: MI 7/3/14

Comments: By far the best flipping jig you will ever use. With a hook like a gaff and a awesome bait keeper you can't go wrong. Don't let these beef slayer fool you, it's more then a flippin jig. You can power swim it like non other. Best color for me is bruise but all the other colors have and time and place. Best jig company bar none.

From: Matt: Bloomington, MN

Comments: The strongest hook I have ever fished! Awesome durable paint on the head and the rattle is super loud! 8 foot flippin stick and 80 pound braid with zero issues!!

From: Chris: FL