Outkast Tackle Touchdown 2 Football Jig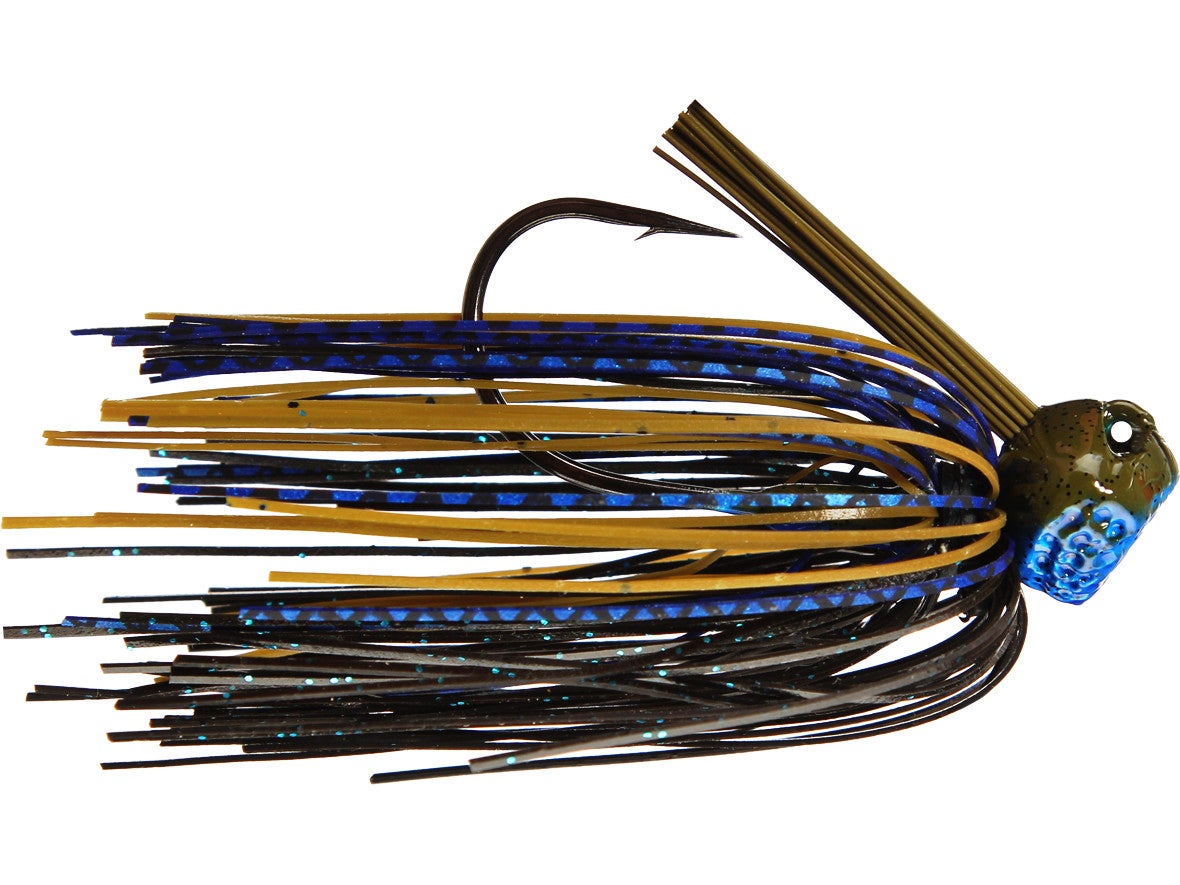 The unique texture and head design of the Outkast Touchdown 2 Football Jig allows it to cling to the lake floor, transmitting every rock, pebble, stick and weed back to the angler. Its unique design also causes the trailer to flip up when any pressure is put on the line, which helps impart a very lifelike action, like a crawfish rising in a defensive position. When a bass commits, its super sharp Mustad Ultra Point Round Bend Hook delivers lightning fast penetration. Available in several colors, the Outkast Touchdown 2 Football Jig also features a unique double barb baitkeeper that locks your soft plastics firmly in place, as well as a recessed line tie to reduce snags and help protect your knot from nicks and frays.
8 Colors
More From Outkast Jigs
Customer Reviews
Comments: Bruise color paired with a Yuki Bug trailer dipped in blue JJ's magic and you have a winning combonation. Great quality jigs

From: Tim: TX

Comments: best football jig I have ever used period, recessed line tie protects your knot, sticky sharp hook ,and they offer all the colors a serious fisherman would need for any situation. Pair it with a double tailed grub or a chigger craw and whack and stack.

From: Carson: Shakopee, MN