Outkast Tackle Pro Swim Jig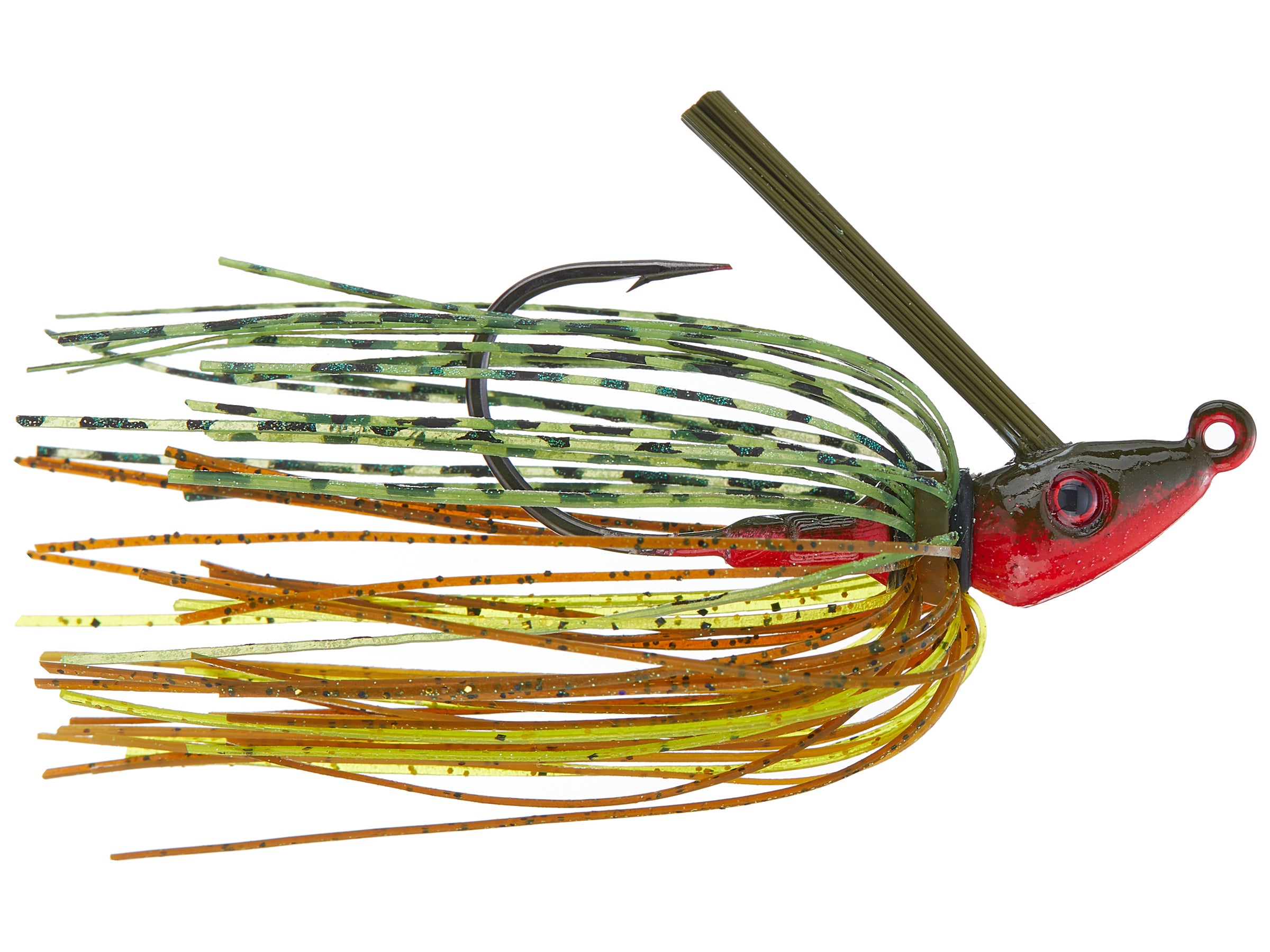 Delivering competition-grade performance, the Outkast Tour Edition Pro Swim Jig offers all of the attributes of the original Outkast Pro Swim Jig with a number of upgraded features. For starters, the head of the Outkast Tour Edition Pro Swim Jig is built with a newly redesigned life eye that gives it an ultra-realistic appearance, and it is available in an assortment of highly detailed two-tone color schemes. The Outkast Tour Edition Pro Swim Jig is also built using a fiber-weedguard that keeps the hook tip free of snags. Equipped with a light-wire Mustad hook, the Outkast Tour Edition Pro Swim Jig is perfect for game-time situations when you need every possible advantage.
13 Colors
More From Outkast Jigs
Customer Reviews
Comments: I've had good and bad things with this jig. Its caught me a ton of fish before wearing out. Actually finally had the skirt come off after maybe 25 (???) fish & replaced the skirt because the head and weedguard and hook were still working. Have now caught maybe another 7, and still going STRONG. Wow. Great jig. Only complaint, and it is a big one, is that I wish the hook had a little longer shank. Its the rights diameter but I like a longer shank--gets more hookups. Lots of great colors but keep it simple- Shell cracker and Bruise for me. Dynamite!
From: Tom: Ham Lake, MN 10/20/15
Comments: Bought these a year ago here on the website only because they were on sale and I have to say it was a steal because I was landing bass on days when no one on the water was. I paired it with a nice crawl like trailer and was just killing bass, didn't matter what season I was fishing it.
From: Mark: Fresno, CA 7/14/15

Comments: This jig is not just your run of the mill swim jig. It's got it all... The eye, the hook, the colors. This jig is workhorse, wether it's bumping into stumps, working through milfoil or through heavy cover like a frog, this jig will be at your side. Ask yourself what you are throwing. Then throw it in the trash cuz nothing will compare to this jig!!

From: Matt: Bloomington, MN

Comments: The new eye and paint they added to this jig is sick! Didnt think they could improve on the original but they did!

From: Doug: Lacrosse, WI

Comments: I thought the pro swim jig was the deal but the paint and the eye on this jig are sexy! New colors they came out with are unreal!

From: Todd: Lacrosse WI