Owner Twistlock JigRig Weighted Hook 2pk - $5.99
A superb technique for fishing soft plastics along the bottom, the Twistlock JigRig is fitted with a narrow teardrop weight that accompanies your bait down into the depths. The patented Center Pin Spring design twists into the nose of your plastics, holding it in place while it moves freely just above the bottom. With the hook and weight independent of one another, it creates a natural nose down presentation that floats enticingly above weeds and rocks. The weight gives you an accurate and reactive feel for the contours of the bottom that doesn't snag on rocks or weeds. Rigged Texas style, the JigRig is extremely resistant to snagging. The shape and freedom of the weight allows its inertia to carry JigRig an incredible distance when cast, with astounding accuracy. The weights can be easily replaced to better suite your surrounding and baits selection. Attached to the welded ring, the Owner Twist Lock Weighted Hook features a Z-lock shoulder bend, Super Needle Point with a black chrome finish. A technique that's sure to become commonplace among amateurs and professionals alike, the Owner Twistlock JigRig Weighted Hook will keep your line tight.
No customer feedback has been added yet! Be the first to write something about this product.
***Note: If you have questions about this product or need assistance with an order please email your questions to info@tacklewarehouse.com
View Large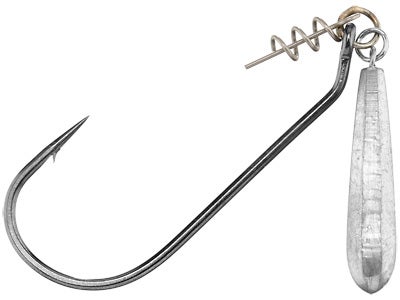 Place Your Order
More Owner Terminal Tackle