Pepper Custom Baits Colorado Willow Spinnerbait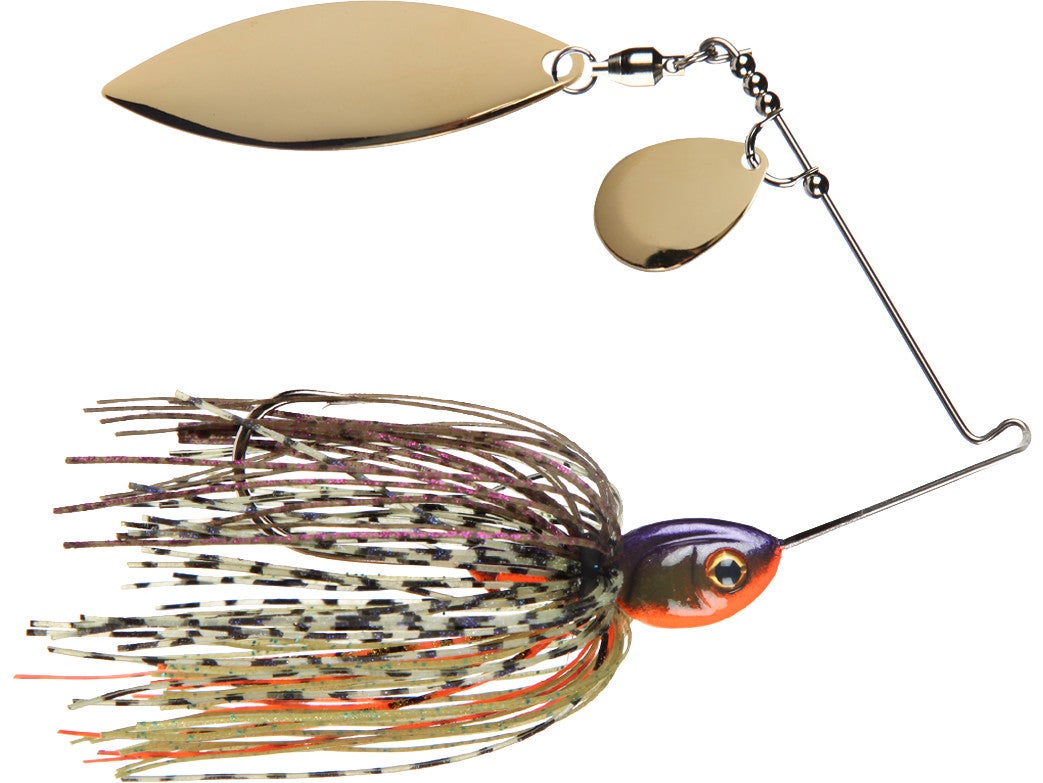 Featuring sticky sharp Gamakatsu 6/0 hooks, the Pepper Custom Baits Colorado Willow Spinnerbaits are some of the truest running blades on the market. Offering an excellent blend of flash and thump thanks to their Colorado Willow configuration, they give you the versatility to attack a wide range of fishing conditions. The 3/8oz model uses a .32 wire and the 1/2oz uses a .35 wire for optimal running and durability. Available in a range of color combinations, the Pepper Custom Baits Colorado Willow Spinnerbaits also feature a ball bearing swivel that allows the rear blade to turn with the slowest movement.
6 Colors
More From Pepper Spinnerbaits
Customer Reviews
Comments: I love this spinnerbait. Well constructed & it's strong!
From: Marco: Portugal 1/31/16

Comments: This rod is amazing. Super sensitive and yet very strong. Worth every penny. The people that say it's crap don't know what they are talking about.
From: Tim: Bako, CA 5/28/15

Comments: Tried the double willow spinnerbait a few years ago and was impressed so obviously when they released these I picked some up. Just got off the water 5/28/15. Absolutely slated the smallies with the 3/8 oz gilley spinnerbait on the St Lawrence river. Including my personal best smallie. Even pulled a big largie out of some lay down trees with all the flash. Caught well over 20 fish on one spinnerbait and it's still going strong. My opinion the best brand of spinnerbait on the market!!! Get you some
From: Craig: NY 5/28/15

Comments: This might be the best spinnerbait on the market. The hook is fantastic and sharp and stays that way, the blades run balanced and true, and it's a nice, compact bait that casts very well. Overall my favorite spinnerbait. Great skirt colors too.
From: Tyler: Grand Junction, CO 3/18/14