Pepper Custom Baits Micro Jig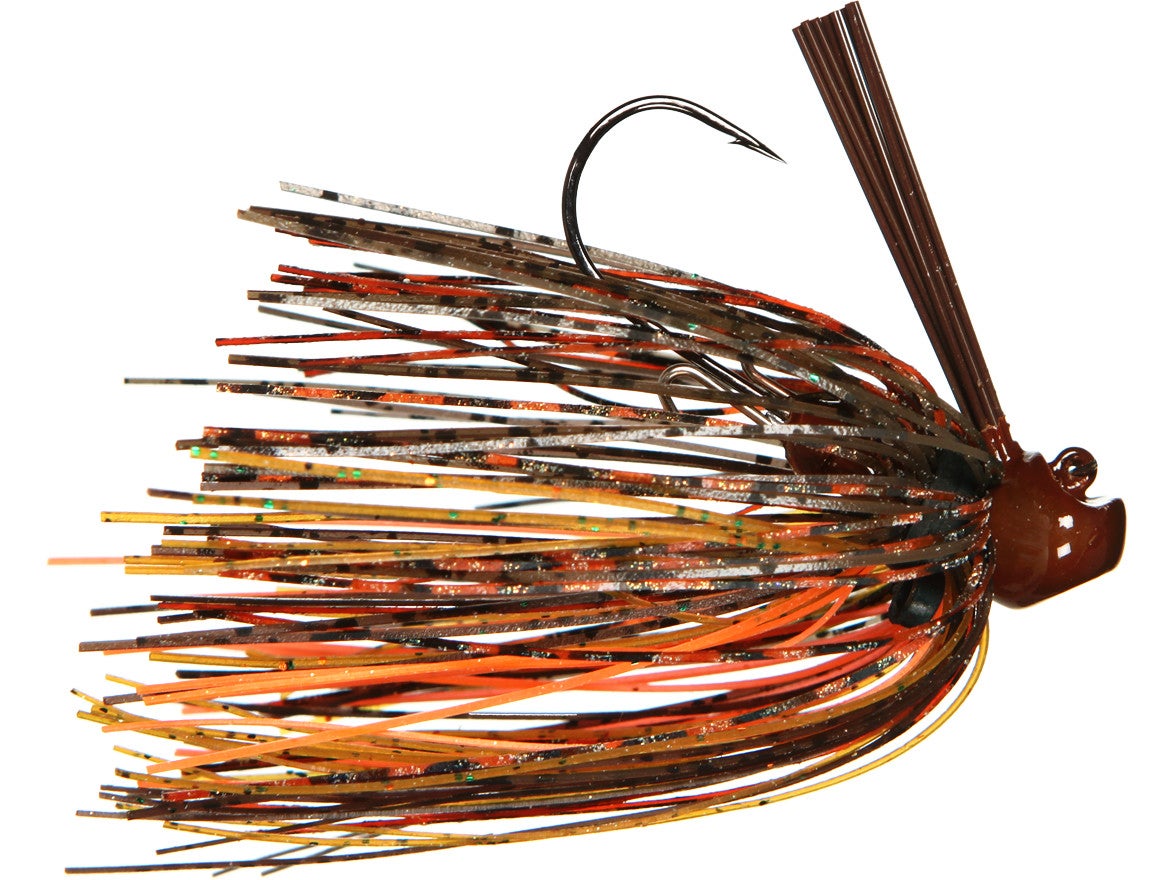 The Pepper Custom Baits Micro Jig is a go-to finesse jig for heavily pressured waters and finicky fish. Backed with a sticky sharp 2/0 Gamakastsu hook and a double wire plastic keeper, the Pepper Micro Jig means business. It's compact design perfectly mimics small forage species, and it's engineered with a recessed line tie so hang-ups are kept to a minimum. Available in a variety of colors to match the forage in your local waters, when times get tough, tie on the Pepper Custom Baits Micro Jig.
7 Colors
More From Pepper Jigs
Customer Reviews
Comments: Love these Micro Jigs! Black & Blue's my fave. Tipped with a blk/blu Chigger Craw they can't be beat. I just bite off the last section of craw & slide on jig near topside, to give hook keeper a good bite on it' The small hook is what I like. When a bass eats it, it's way in the mouth. Never lost a one. Had big bass on that combo 3x in local tourney's this year.
From: Dave: OH 9/22/16
Comments: The 3/8 oz is an excellent jig to use at the bottom of a Dropshot rig. The "small" hook makes it work! Trim the skirt if you want, leaving a few long strands, but I haven't been using a trailer. A 4" straight tail worm might be a useful trailer if you insist.
From: Steve: WA 9/13/16

Comments: These jigs are pretty cool. The skirt is really full & has fine silicon strands, it also comes in some sick colors. My only complaint is that the hook is to small & that makes it hard to find a trailer small enough to fit, but a trimmed speed craw or a BB cricket works, but the jig really needs a 3/0 hook.
From: Mason: Powell, TN 3/17/16

Comments: One of the best finesse jigs on the market from one of the best jig makers around. Pair this with a tiny paca chunk and you'll have an awesome bait for finicky largemouth, smallies and spots. Have even caught jumbo perch on them.
From: Tyler: Grand Junction, CO 11/26/14

Comments: Great Jig. Awesome action. Caught a few big fish on it. The only down fall is the hook is super small.

From: Phillip: AL