Pflueger Patriarch XT Casting Reel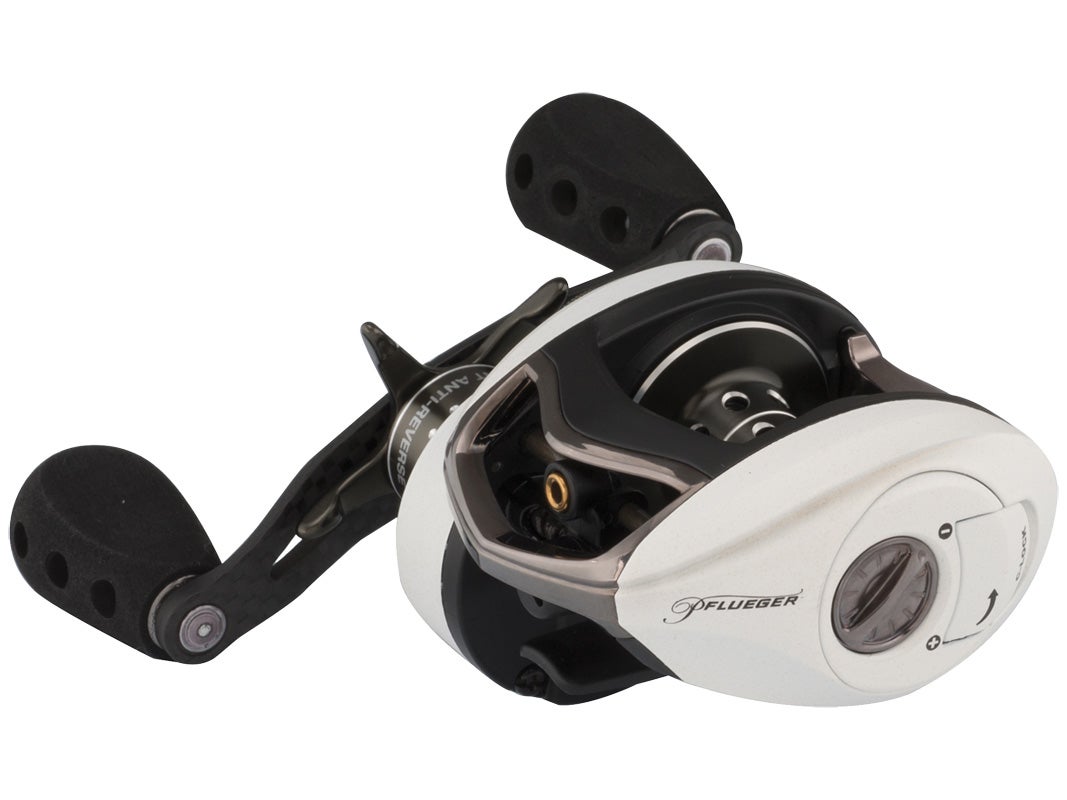 Introducing the new authority in lightweight design, the Pflueger Patriarch XT Casting Reel weighs in at an astounding 5.7oz. Offering premium, smooth functioning thanks to its eleven bearing system, its Aluminum frame and proprietary Carbon C45 sideplates form a rigid base that won't flex under heavy pressure.
The Ultimate Braking System also offers a wide range of cast control for a variety of lures, techniques and conditions, and its advanced Carbon handle helps reduce weight while maximizing power transfer. Carbon inlays in key locations help reduce weight, and premium EVA handle knobs help furnish all day comfort. The smart choice in high-end performance, pick up your Pflueger Patriarch XT Casting Reel today.
-Carbon inlays in body trim and handle knobs
-Carbon side plates (Pflueger C45 material)
-Aluminum Frame
-C-Lock side plate system
-Ultimate braking system
-Carbon handle
-EVA handle knobs with carbon inlay
More From Pflueger Reels Casting

A solid all-around bass reel that comes in at a great price, the Pflueger President XT Casting Reel is just as adept at casting weightless rigged plastics as it is throwing heavier jigs.

New for 2013, the Pflueger Patriarch Casting Reels feature all-new styling combined with the top-of-the-line features and technologies from Pflueger.

Offering quality performance at a great price, the Pflueger President Casting Reel is a solid all-around performer for a wide range of bass fishing applications.

Living up to Plueger's reputation for rugged dependability and smooth functioning, the Pflueger Supreme Casting Reel does it all for a reasonable price that won't break the bank.

Customer Reviews

No customer reviews have been added yet! Be the first to write something about this product.