Picasso Double Willow Painted Blades Spinnerbait - $6.49

The Picasso Double Willow Painted Blades Spinnerbait uses .032 diameter stainless wire to create a unique elliptical movement of the upper arm on the retrieve. This flexible light wire allows the bait to "collapse" when a fish strikes to insure a proper hook set. Picasso also uses a grommet center skirt to keep the skirt from pulling down for a consistently lifelike presentation. A long shank Mustad UltraPoint hook delivers lightning fast penetration, increases the hook-up percentage, and eliminates the need for a trailer hook. It also provides the ideal barb size for keeping fish pinned on. The custom painted willow blades offer incredibly realistic lifelike flashes of color as well as tantalizing vibration, and premium Sampo swivels ensure the blades never stop moving. Available in a range of colors, the Picasso Double Willow Painted Blades Spinnerbait is made in the USA for performance you can count on.
Made in the USA
Blade Style & Color:
DBL Wil Char/Wht
View Large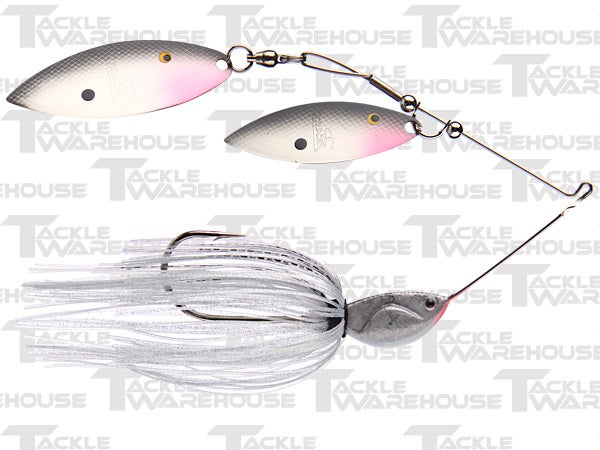 More Picasso Spinnerbaits
Comments: Best spinnerbait on the market for fishing stained water. Gives the fish a presentation their not used to seeing while providing increased visibility.
From: Chris: Louisville, KY 1/20/15

Comments: Very happy to see the very best spinnerbaits ever built available again!! All spinnerbaits are NOT created equal and trying these out will make you a believer, trust me.

From: Donnie: Benton, KY

***Note: If you have questions about this product or need assistance with an order please email your questions to info@tacklewarehouse.com