Picasso Tungsten Bullet Weights - $4.39 to $6.99
Picasso has been involved in the R&D of tungsten since 2004 and has the only time-tested manufacturing processes to produce the highest quality of insert free/ fray free 97% tungsten weights on the market today. Made of 97% tungsten, the Picasso Tungsten Bullet Weights allow you to be able to distinguish between bottom compositions like sand, gravel, rocks, mud and wood. The smaller profile to weight ratio makes busting through grass and slop easy, and enables them to be fished through bottom structure with fewer hang-ups. The concave bottom of the Picasso Tungsten Bullet Weights is also designed to fit soft plastics and allow for a more lifelike action, and Picasso's super tough Duraseal coating is ultra smooth and resists chipping for long lasting color.
1/16oz - 5 per pack
1/8oz, 3/16oz - 4 per pack
1/4oz, 5/16oz, 3/8oz - 3 per pack
1/2oz - 2 per pack
Comments: Since TT went away, couldn't find a weight that didn't fray. After talking with them on phone found out they are the same as the old Tru Tungsten. Zero frays and really tough paint job.

From: Carl: TX

Comments: this is the best tungsten weight i have used. used it all day on florocarbon and never had a problem with line fray. thanks for a great product.

From: Scott: PA

Comments: These are the REAL Tru Tungsten weights. For those of you who miss the TT weights, these are the EXACT same - they come from the same molds, same manufacturing process and same polishing process. Buy in confidence.

From: Russ: Canton, GA

Comments: These weight are the real deal. I was a die hard TT fan. I heard rumors that Picasso is now producing the original Tru Tungsten weights so i picked a few up. Couldnt be more happier. I am glad to see the best tungsten weight is back on the market.

From: Joe: NJ

***Note: If you have questions about this product or need assistance with an order please email your questions to info@tacklewarehouse.com
View Large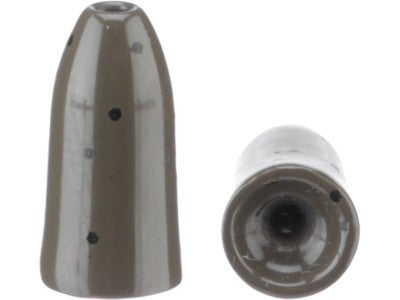 6 Available Colors
More Picasso Terminal Tackle