Picasso Tungsten Flipping Weights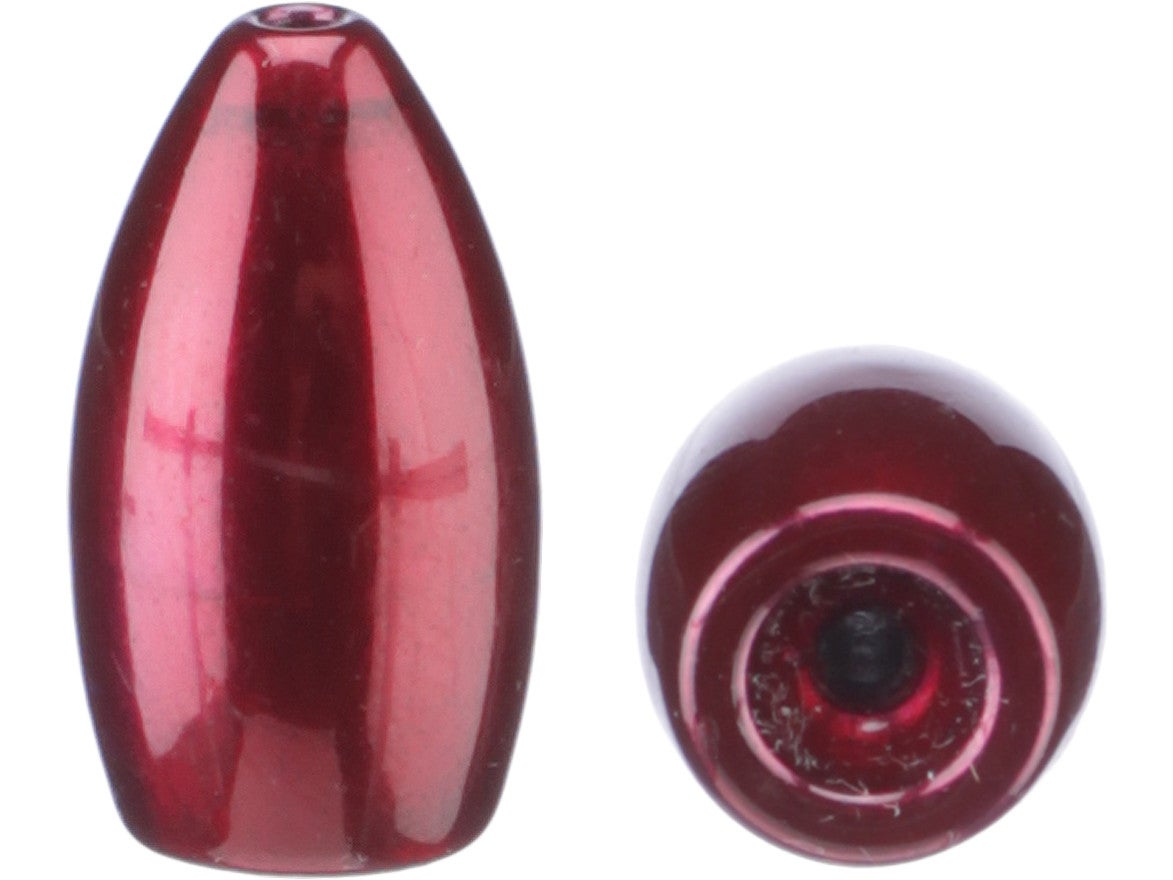 Picasso has been involved in the R&D of tungsten since 2004 and has the only time-tested manufacturing processes to produce the highest quality of insert free/ fray free 97% tungsten weights on the market today. The Picasso Flipping Weights are designed to penetrate structure such as matted grass, and also make flipping docks and working through wood and vegetation much easier than is possible with traditional lead weights or those of lesser tungsten content.
The added sensitivity due to the increased density and hardness of tungsten also helps the angler detect more subtle bites that would otherwise be missed, and the concave bottom of the Picasso Flipping Weights is designed to fit soft plastics and allow a more life like action. Picasso's super tough Duraseal coating* on the Picasso Tungsten Flipping Weights is also ultra smooth and resists chipping for long lasting color.
1/4oz, 5/16oz, 3/8oz - 3 per pack
1/2oz,5/8oz - 2 per pack
3/4oz, 1oz, 1-1/4oz, 1-1/2oz, 2oz, 2-1/4oz, 2-1/2oz - 1 per pack

*Gunmetal finish is a non-painted, long lasting chip-proof finish that will hold up-to a "beating" and still maintain its "flat black" color.
7 Colors
More From Picasso Terminal Tackle
Customer Reviews
Comments: If you have not tried the "GUNMETAL" you are missing the boat. I have gone exclusively to this color and gotten rid or all my colors but this.
The finish is permanent !
From: Anthony: Kennesaw, GA 2/21/17

Comments: I love Picasso Tungsten flipping & worm weights. Sensitive & never fray my line. I can fish with confidence. I have only had a couple lose paint & it was always when I was using on rock. I have tried other brands & no comparison. Great product Picasso.
From: Scott: Pittsburgh, PA 9/4/15

Comments: These are nice and compact with very good sensitivity, however, the paint chips way too easily. I'm a shallow flipper/pitcher and I can tell you from lots of on water experience that after a handful of trips, these will chip and you will be left with a plain metallic weight.
From: Jason: VA 5/27/14

Comments: So happy to see the old Tru Tungsten Fray free tech weights back on Market with Picasso. They do not fray. Unbelievable. Saw some comments about paint chipping. Mine are holding up great.

From: Scott: FL

Comments: Paint chips off too easily. From one trip of flipping and pitching, 20% of the paint was gone!

From: Jay: CA

Comments: These are okay weights. They are pretty sensitive, but the paint chips way to easy. I was pitching on the carpet and then I decided to go try them in the pool. I simply just did a pitch reeled it back in and the were chipped. I recommend to get the eco pro tungsten flipping weights.
Comments: BEST flippin weights on the market. All these weights are made really consistent. All other brands like strike king, vike, etc... are all very inconsitent with the paint job. They always fray and cut your line. Never had that problem with picasso, plus theyre the most sensitive on the market because its insert free.
From: Nicholas: San Jose, CA