Pinnacle Producer LTE Casting Reel - $89.99
Designed with the value-conscious tournament angler in mind, the Pinnacle Producer LTE Casting Reel packs a ton of performance into just 5.75-ounces thanks to its innovative design and advanced lightweight materials. Its durable X-Bone carbon frame and lightweight REF2 carbon fiber side plates, in addition to being lightweight, also form a rigid foundation that keeps its inner workings in perfect alignment.
The Producer LTE's lightweight Duralumin spool and drive train ensure precision castability with smooth, wobble-free retrieves, while the advanced multi-stack drag system with audible drag star deliver the power to tame hard running fish. Also equipped with an externally adjustable magnetic cast control system for fast adjustments on the water, the Producer LTE also features a versatile 6.3:1 gear ratio. Perfect for anyone looking to add a super lightweight baitcaster to their arsenal for an affordable price, the Pinnacle Producer LTE Casting Reel has what it takes to put you on top of the podium.
-Lightweight, Durable X-Bone Carbon Frame
-Advanced REF2 Carbon Fiber Side Plates
-Duralumin Spool and Drive Train
-Eight Double-Shielded Stainless Steel Ball Bearings plus Roller Bearing
-Powerful Multi-Stack Drag System
-Audible Drag Star
-Externally Adjustable Magnetic Cast Control
-Concave Aluminum Handle
-Quick-Release Side Covers
Packing a ton of performance and features into just 5.75-ounces, the Pinnacle Producer LTE Casting Reel is designed with the value-conscious tournament angler in mind.
View Large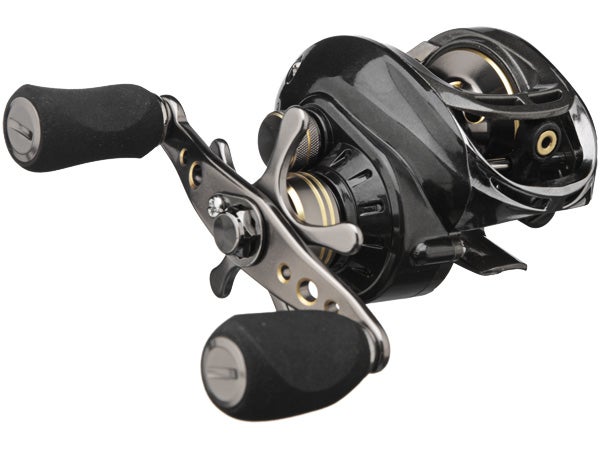 Place Your Order
More Pinnacle Casting Reels
Comments: This reel is not the best. although it is light and looks cool, it is making a clicking sound when I reel on it but besides that it is ok. I would suggest getting something else like the shimono reels that are in the same price range
From: James: AZ 3/10/14
Comments: I just got this reel in this week so I can't speak of the durability, but so far this reel feels amazing. I couldn't find a review anywhere so I bought this on a total whim. Good construction and feels sturdy. This reel will outcast any of my various Lew's, Shimano's, or Abu's. Tied on a SK Red Eye Shad and could throw it as far as I wanted to. If I encounter any problems I will post again but I wanted to at least let anyone thinking about buying this reel that so far it seems like an exceptional value. Planning on purchasing more!
From: Chip: Siler City, NC 3/5/14
***Note: If you have questions about this product or need assistance with an order please email your questions to info@tacklewarehouse.com