Plano WaterProof StowAway 3540 - $5.49

The new and improved Plano 3540 Waterproof Storage Box is completely redesigned to deliver unparalleled protection against the elements. Featuring 3-17 adjustable compartments to safely store a variety of tackle and gear, the 3540 Waterproof Storage Box comes equipped with three tight sealing cam action latches and a Dri-Loc O-Ring Seal to ensure water-tight closure.
Dimensions: 9-1/8" x 4-7/8" x 1-1/2"
View Large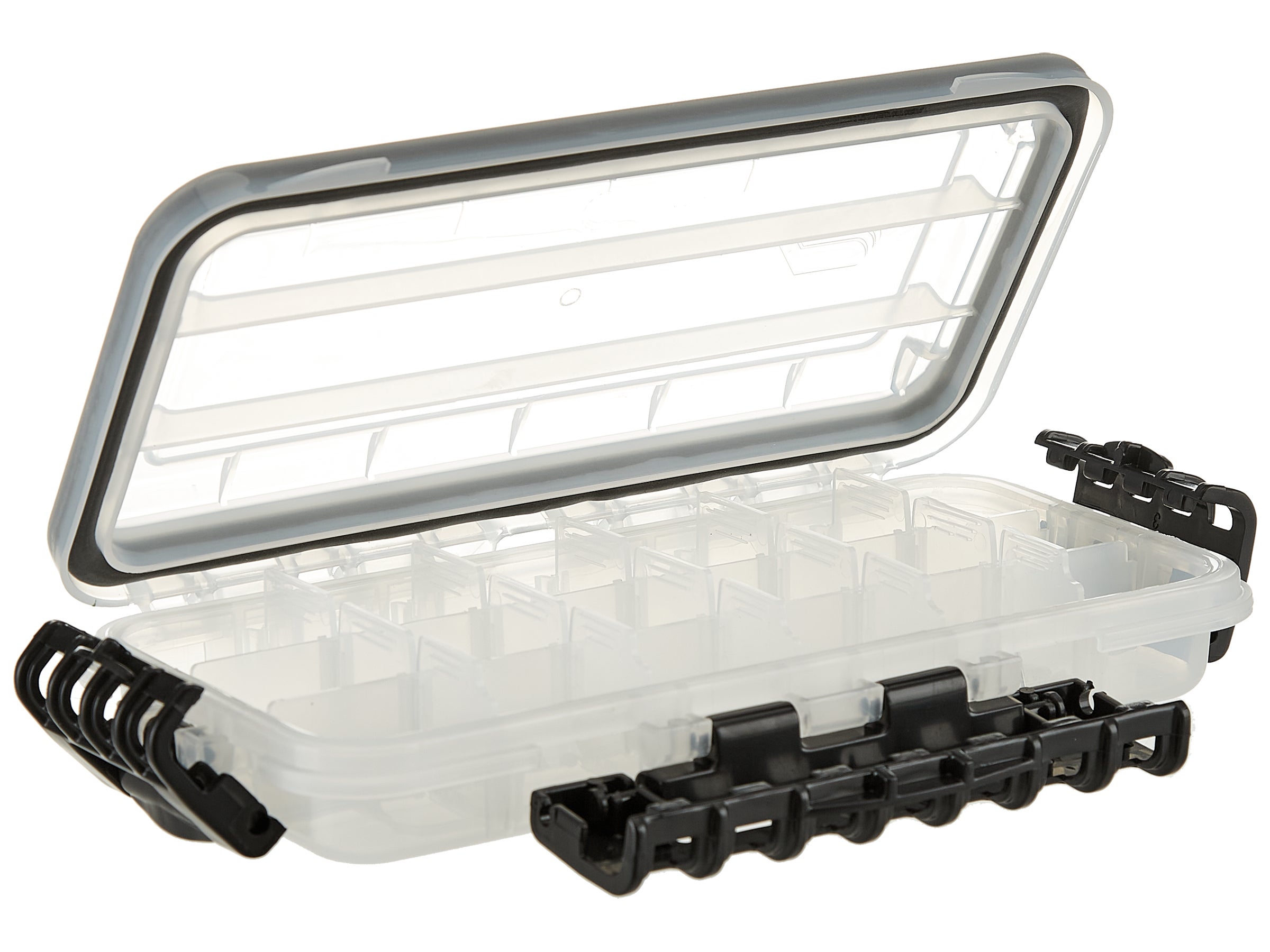 More Plano Waterproof Utility Tackle Boxes
Comments: Does not work as well as I expected for hooks. There is a gap between the top of the dividers and the lid of the box just big enough for hooks to slide through so if you get in waves everything is completely out of order and mixed up. Works perfect for weights though.
From: Austin: LA 12/9/14

***Note: If you have questions about this product or need assistance with an order please email your questions to info@tacklewarehouse.com