Poe's Super Cedar 300 Crankbaits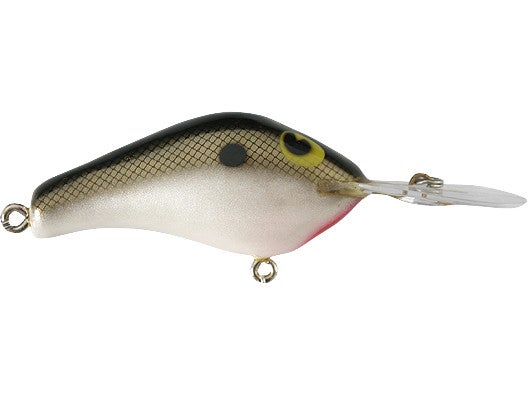 The magic of a wooden bait is something that has to be seen and felt in order for one to appreciate the subtle differences between composite and natural wood lures. Crankbaits have come a long way since the first hand carved wood lures; however, one thing is for sure, and that is there is no substitute for wood when it comes to natural action in a lure. Plastic and composite lures may be more consistent out of the box, but wood lures, especially cedar lures, have a natural buoyancy and livelier action that drives fish wild. Poes is one of the few remaining manufacturers of wooden crankbaits, not because they are outdated or don't work, but because wood is a difficult material to use in the manufacturing process. Poes has not shyed away from the challenge of producing a wooden crankbait with consistent action, durability, and deep diving capabilities.
The Super Cedar Series crankbaits have exceptional action and a natural buoyancy, making these great baits for structure bumping. The bill design creates a tight wobble that allows the Super Cedars to move through structure with less resistance. The cedar construction provides a natural ricochet action when bumped into structure. The exciting color selection, deep diving capability, and exceptional durability makes Poes Super Cedar Crankbaits a step above the rest.
| | | | | |
| --- | --- | --- | --- | --- |
| Poe's | Length | Weight | Depth | Class |
| Super Cedar 300 | 2.75" | 5/8 oz | 8-12 ft. | Floating |
2 Colors
More From Poe's Crankbaits
Customer Reviews
No customer reviews have been added yet! Be the first to write something about this product.