Poor Boy's Tube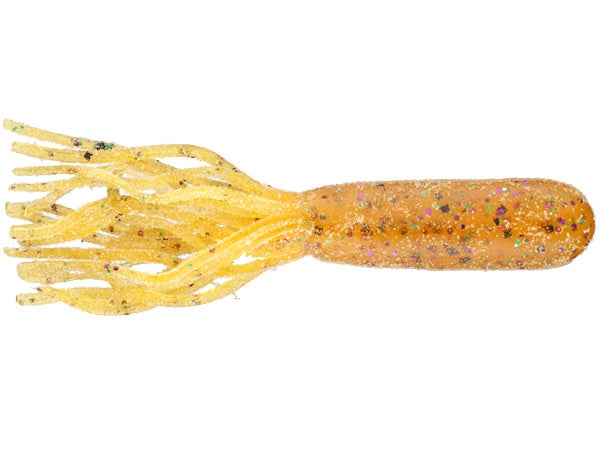 Poor Boys Tubes have dominated the Great Lakes bass for years. Poor Boys Tubes are offered in natural hues and coloration that are ideal for clear water situations. With the invasion of gobies into the Great Lakes, the Poor Boys Tubes resemble this prey species that predatory fish have been gorging themselves on.
12 Colors
More From Poor Boys Soft Plastic
Customer Reviews
Comments: Super durable, great color selection to match the hatch, and great value at 20 for $8. Killer smallmouth bait for Lake Erie and my local river. My favorite colors are Steve's Dream & green pumpkin.
From: Brian - Cleveland, OH 2/2/17

Comments: These tubes produce! Caught quite a few decent size smallies on a local flow yesterday. Never had to switch change the tube. great action and durability.
From: Aaron: Columbus, OH 8/3/15

Comments: I ordered a bag of these to try, now I own about half their colors. Really good feel to them. Very durable and tons of salt. These are an awesome bait for the price. And you get a ton of tubes per pack.
From: Andy: OR 3/15/15

Comments: Best tube I have ever used. When its a tough bite i break out poor boys baits and they work almost every time. Tubes, darters, wiggles, I haven't found a poor boys bait i didn't like yet. TW should carry more of their line.
From: John: Angola, IN
Comments: Quality product and well made. Purchased a few bags for a trip up to Lake St Clair. They held up well to all those smallies.

From: Scott
Comments: These tubes have won me over 60,000K, enough said

From: Brad: Franklin, IN

Comments: 20 tubes for under 7 bucks. Killer color selection. Soft yet durable. And fish beat these things up like they owe the fish money. In for the win...
From: Gasket: Southern New Jersey

Comments: Don't let the name fool you cuase it work great. Very durable and excellent action under water. 20 tube for 7 dollarish is a great deal.

From: Pao: Fresno, CA
Comments: Best Tubes out there in my opinion These tubes have a little thicker head to keep the hook in place for several hook ups.

From: John: Washington, PA