Power Team Diesel Craw 6pk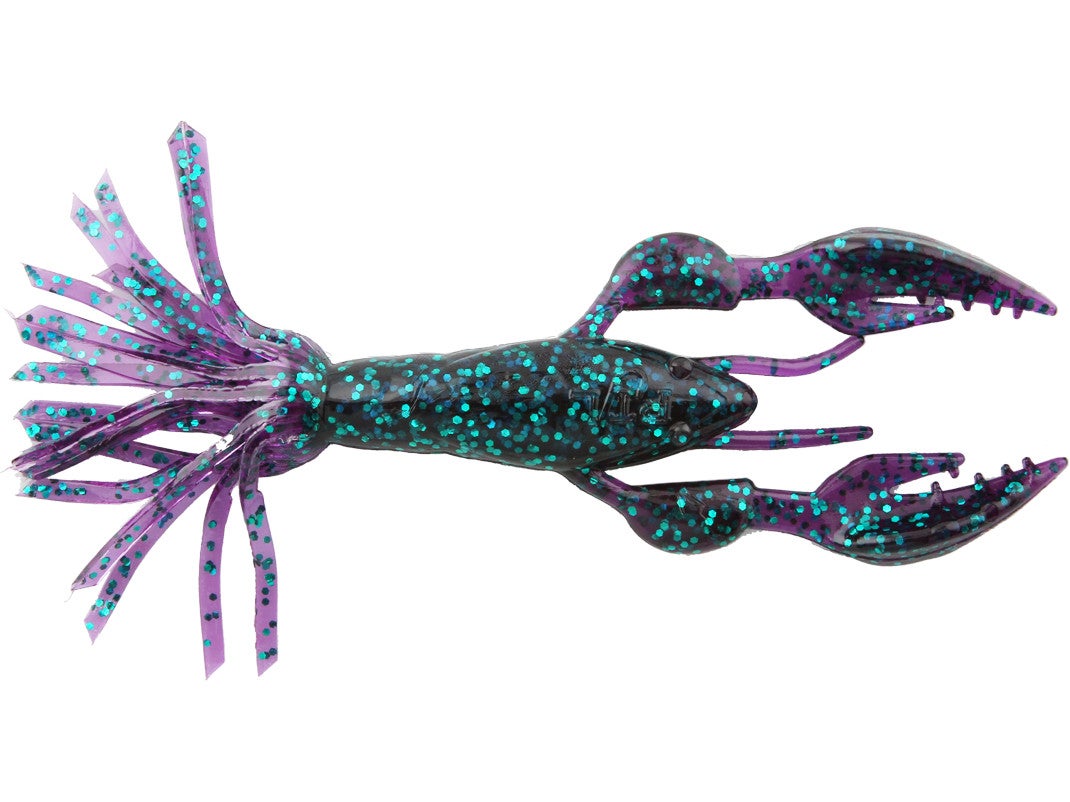 Not only are crawfish a quick, easy meal for bass, they're also tasty and loaded with nutrition, which is why after a day on the water your livewell is often littered with pieces of these abundant little critters. The "filet mignon" of the underwater world, the Power Team Diesel Craw attracts bass of all sizes. Its meaty claws rise in a defensive position and the skirt section provides a life-like, fluid motion proven to attract attention. Specially cut grooves in its belly also trap air bubbles that release as it hits and hops along the bottom. Available in multiple colors, the Power Team Diesel Craw can load up your livewell in a hurry.
3 Colors
More From Power Team Craws & Creatures
Customer Reviews
Comments: This is one of the most versatile craws I have ever fished.......T-rig it....... the skirt hides the bullet weight and the claws go up.... punch it and the claws have this insane tight flapping action that bass just want to kill........it also makes the best jig trailer you can have when bass don't want a ton of action like a rage craw has. Cut the skirt off, rig it on your favorite jig and you're good to go. The fat body gives it a nice meaty profile, the fat elbows poof out the skirt, and the claws stay up in that defensive position you always want from a craw bait. Just a very versatile, well designed bait. Give em a try....... if you don't, just know that I'll be outfishing you with em. :p

From: Cullen: Ashburn, VA

Comments: Rig the GP Scupper Swirl with the Boat Payment Punch Skirt and you have an amazing bass producer.... Or use the Delta Destroyer with Bub's Money Craw Punch Skirt and you are ready to go.

From: JP: AL

Comments: GREAT craw,i too like the green pump. blue swirl,but what i do with mine is cut off the little antennas and super glue some Strung Peacock Herl about 4-4.5" long for antennas,it gives the bait more action and the antennas just float and flutter all over,it really seems to piss off bedding bass and they kill it once it gets even remotely close to the nest.

From: Steve: Chicago, IL

Comments: if your a fan of the spider jig, meet the best! altho it's a mite pricey, the bass it produce's is well worth it. this is what all spider jig's are supposed to imitate, the crawfish and it does it better. fished in the rock's, it's superior to just about any skirted lure i've ever used. bass slam it for good hook set's--

From: Wes: Salinas, CA