Power Team Lures 5" Finicky Tickler 12pk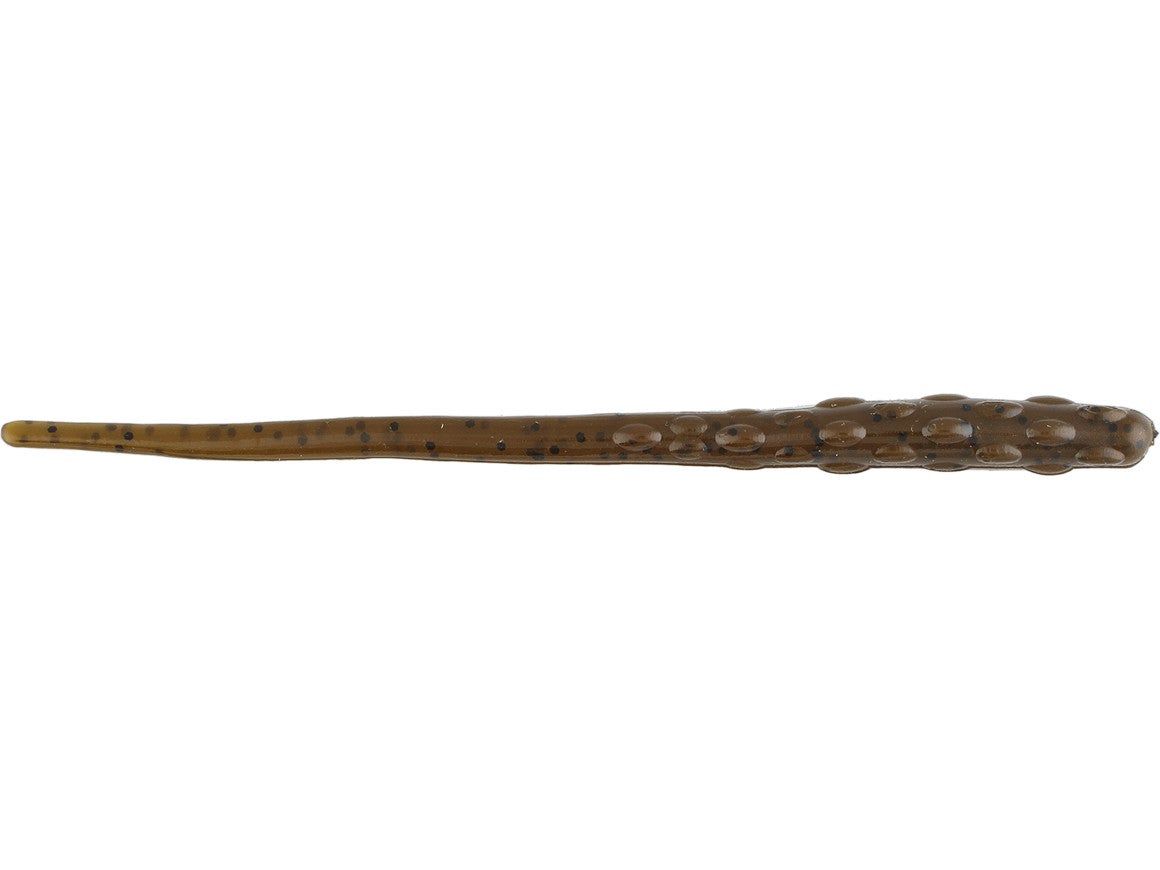 When the bass are in a finicky mood, a finesse presentation may be the only difference between a good day on the water and a bad day.
It's times like these when the subtle horizontal quiver of the Power Team Lures Finicky Tickler on the end of your drop shot hook will instigate those stubborn bass to strike.
Deadly on a drop shot rig, irresistible on a shaky head, the versatile little Power Team Finicky Tickler will load your livewell no matter how you rig it. Fill your tackle bag with your favorite colors and say goodbye to the phrase "the fish just weren't biting today.
6 Colors
More From Power Team Worms
Customer Reviews
Comments: This is one of the best worms i have ever used. I fish this weightless on a small hook. It floats right under the surface of the water & it has amazing action. It flicks back & forth almost like a small snake swimming through the water. Bass of all sizes will destroy it. I have had tiny 4 inch bass choke it. It really works.
From: Jared: NJ 9/17/16

Comments: Dropshot it, throw it on a shakey head, even rig it weighted wacky style. Myriad of colors, durable, will outfish any other straight tail on the market. PowerTeam does it again!
From: Ty: MN 3/5/15

Comments: This worm is great in the rivers and creeks for smallies. I rig it on a 1/16 oz slider head and let the current do the work. Awesome worm.
From: Andy: Batesville, AR 7/11/14

Comments: HONEY PURPLE FLAKE. That's all. btw, the swim action on these is perfect.

From: Matt: Castaic, CA

Comments: Awesome worm, great on a drop shot, shakey head or split shot. Honestly this bait has more tail action on a drop shot than a roboworm, and the tail floats up on a shakey head, plus they last a lot longer than a Robo. I used to buy roboworms like 100 at a time until I found this awesome little worm and I have now been converted. If it wasn't for Roboworm's Morning Dawn I would literally use nothing but these.

From: Jake: SC