Power Team Lures Bully Grass Devil 6pk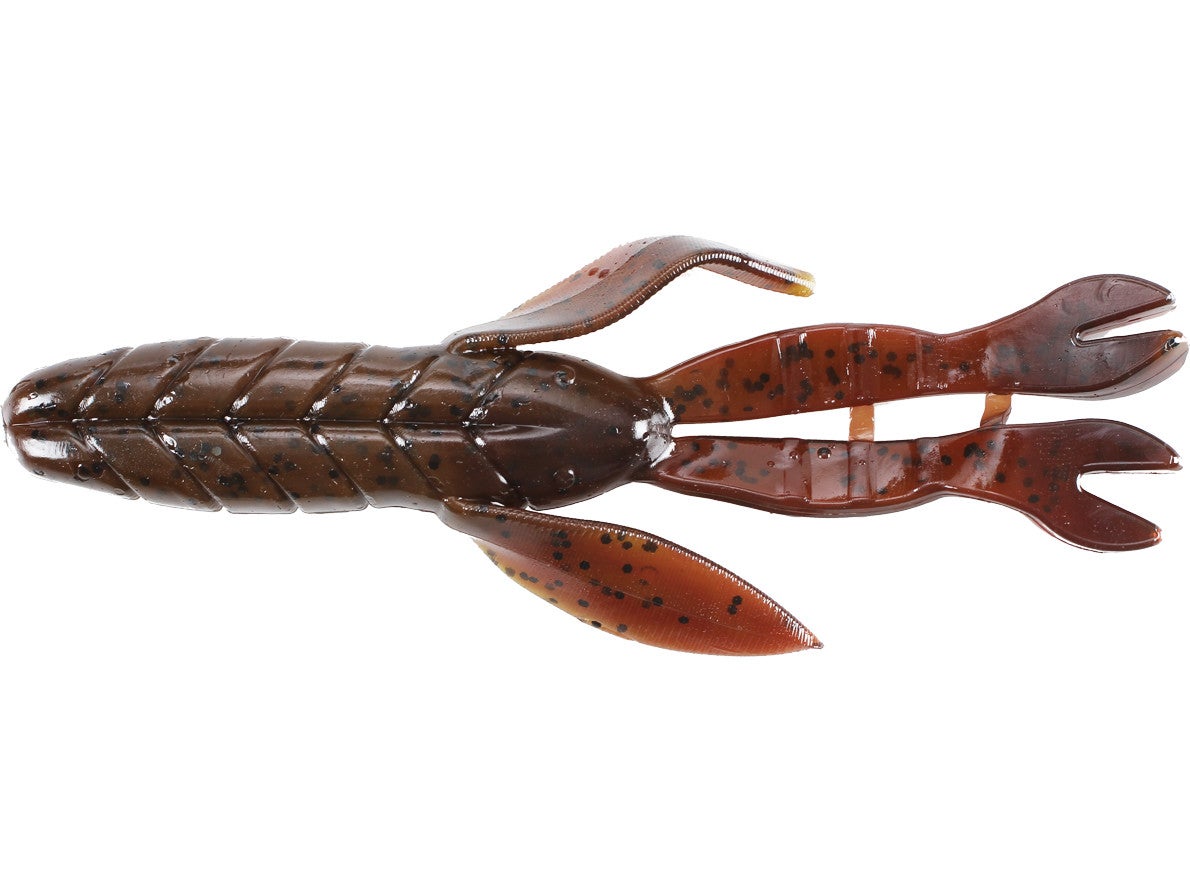 Most anglers know that trophy bass love the shade and protection of heavily matted vegetation. If you like the rewards of fishing the thick stuff, then it's time for you to make a deal with the devil - the Power Team Lures Bully Grass Devil. The Bully Grass Devil features a streamlined design with the perfect level of buoyancy to create a tantalizing action that will help you draw strikes from even the most educated bass. Once they bite down, Power Team's special blend of scents and salt makes them lock on - for more fish in the boat. Punch through those thick mats and hold on tight, the Power Team Lures Bully Grass Devil will get them on the end of your line - but it's up to you to slam back and get 'em out.
| | |
| --- | --- |
| Length | Quantity |
| 4-1/2" | 6 |
7 Colors
More From Power Team Craws & Creatures
Customer Reviews
Comments: Fantastic punching bait, whether you rig it with or w/o a punch skirt, it will put in the boat. The plastic is also very durable.. good for up to 5-6 fish per bait. One more thing, do not open a pack of these in a confined space, that sow sauce is something else..

Comments: best punching bait on the market! rig this bad boy in black and blue swirl on a 5/0 paycheck punch hook, gas money paycheck punch skirt, R2S trash bomb (black), and a bobber stop, all on 65lb braid with a 7' 6" heavy rod and a reel with a 7.1:1 gear ratio. best punching setup you can get.

From: Cullen: Ashburn, VA

Comments: Best punch bait on the market. punches through cover as good as or better than a tube and with the way the bait is designed you get solid hooksets. Awesome bait

From: Jeremy: punxsutawney pa

Comments: Best Punch bait that I have found, I won't punch with any other plastic. I have 100% confidence in this bait!

From: Travis: Green Bay, WI

Comments: Amazing bait..... got one from a friend to test and I was realy impressed..... will buy lots more in the green pump. blue swirl..... I used it on a light texas in some lilies and cought a couple of fish before it tore, but the bites were hard and aggressive so I was completely won over......

From: Koos
Comments: The best punch bait possible

From: Tim: USA