Power Team Lures Craw D'oeuvre 8pk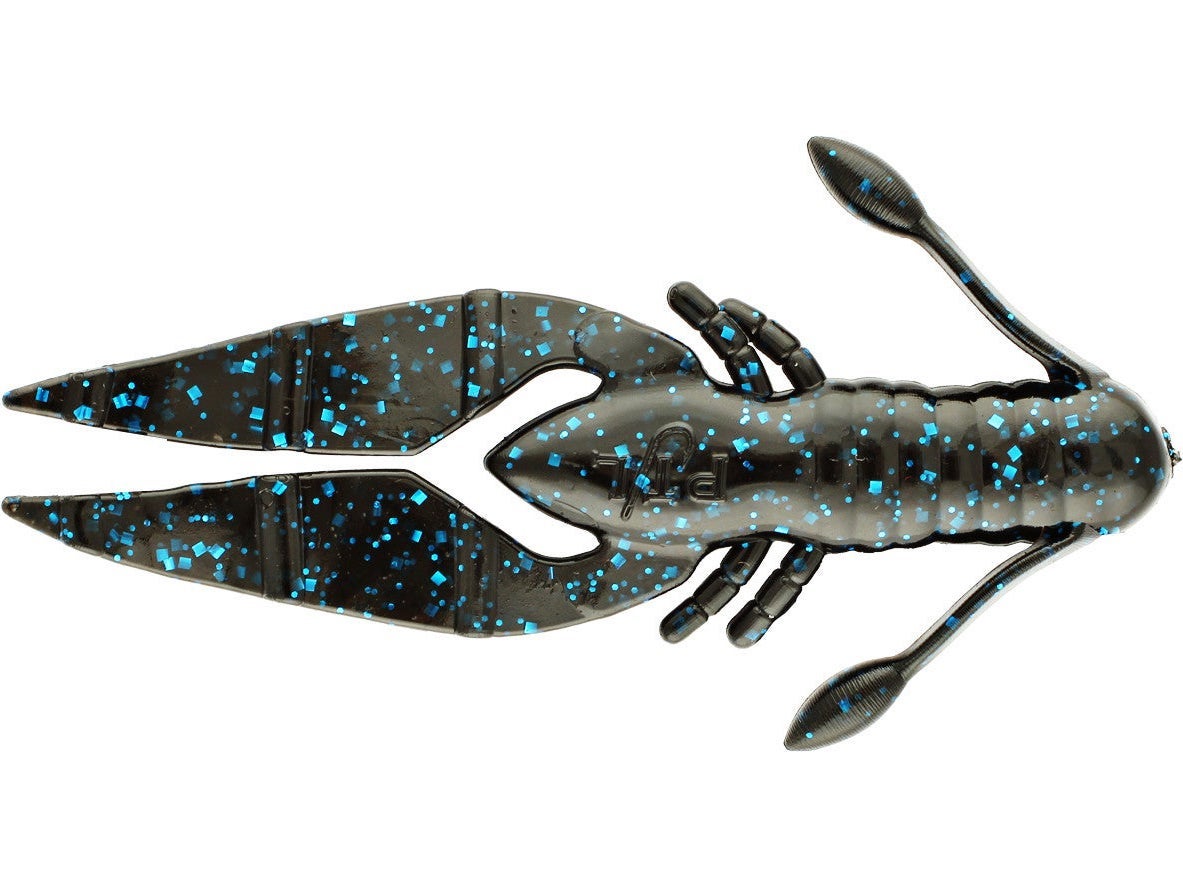 Just because it's a tough day on the water doesn't mean the fish aren't there and can't be caught - they're just a little more stubborn. Heavy fishing pressure, cold front conditions, blue bird skies - the list goes on and on, but this is exactly when downsizing from a meal-size bait to the Power Team Lures Craw D'oeuvre is the key to unlocking their jaws. With its compact size and subtle action, this little creature was specifically designed to produce when the going gets tough. Fish the Craw D'oeuvre on a jig head, Texas-rig it, hop it on a shaky head, or use it as a trailer on your favorite jig. Just lighten your line, slow your presentation, and let the Power Team Lures Craw D'oeuvre do the rest.
| | |
| --- | --- |
| Length | Quantity |
| 3-1/2" | 8 |
12 Colors
More From Power Team Craws & Creatures
Customer Reviews
Comments: Awesome little bait! Great colors and they work great for me Texas rigged or on a shakey head. Green pumpkin blue swirl and kitchen sink have been the best colors for me so far. I just ordered 3 others so we will see how those work.
From: Pat: MA 8/11/15

Comments: These are by far my favorite baits from PowerTeam. All their baits catch fish but these absolutely destroy them.

From: Russ: IL

Comments: Took this bait out on a pond filled with finicky bass, and caught 10 or so in about 20 minuets. great little bait!

From: Rob: CO

Comments: used this small craw during a cold front and caught my first fish of the year. the next day caught my biggest fish of the day dragging it on the bottom. action doesn't look like much but the way the craw floats up gets the bass biting. perfect size and action for cold waters or more finesse applications.

From: Ryan: NB

Comments: Awesome awesome AWESOME!! jig trailer

From: Steve
Comments: deadly on river smallies on a shaky head. equally deadly flipping for largemouth in clear water lakes

From: Rob
Comments: Awesome baits, the amino acids in the rubber make a difference and PowerTeam is 100% different than everybody else. Fish smash these baits, try them on a light football or shaky head, there awesome for Smallies. Look at the 3.5" TRJ

From: Mike: Southern Ontario Canada

Comments: these baits are incredible......i have fished for over 40 years and all kinds of tubes, senkos etc........its the first plastic that our fish are literally running with 10-30 feet at a time and holding on. Its almost like they are trying to get away from other competing bass (smallies) and going on a run.

From: Mike: Canada

Comments: these baits are great. Best craw bait on the market. It punches mats very well. And you can also put It on a jig head and throw it for smallmouth cause the claws float. They just look so real smallmouth just cant resist them. But neither can a hungry largemouth. These are just great baits for either

From: Jared: KY

Comments: This bait is fast becoming my new favorite punch bait. The craw D'oeuvre slides through thick cover well and will hold up to 5/0 owner flipping hook. I caught 6 or 7 fish punching mats on one bait last weekend. Caught over 15 total and only used 3 baits. 3 of them were over 4lbs. Will be stocking up on these.

From: Steve

Comments: I'm a fan! Used these at Lopez and picked up 15+ fish in a few hours. Shakey Head, pitching in the brush. I only bought one pack of the Green Pumpkin Lt. Blue and was impressed. Will buy more of Power Team products.

From: Erik: Valencia, CA