Power Team Lures Food Chain Tube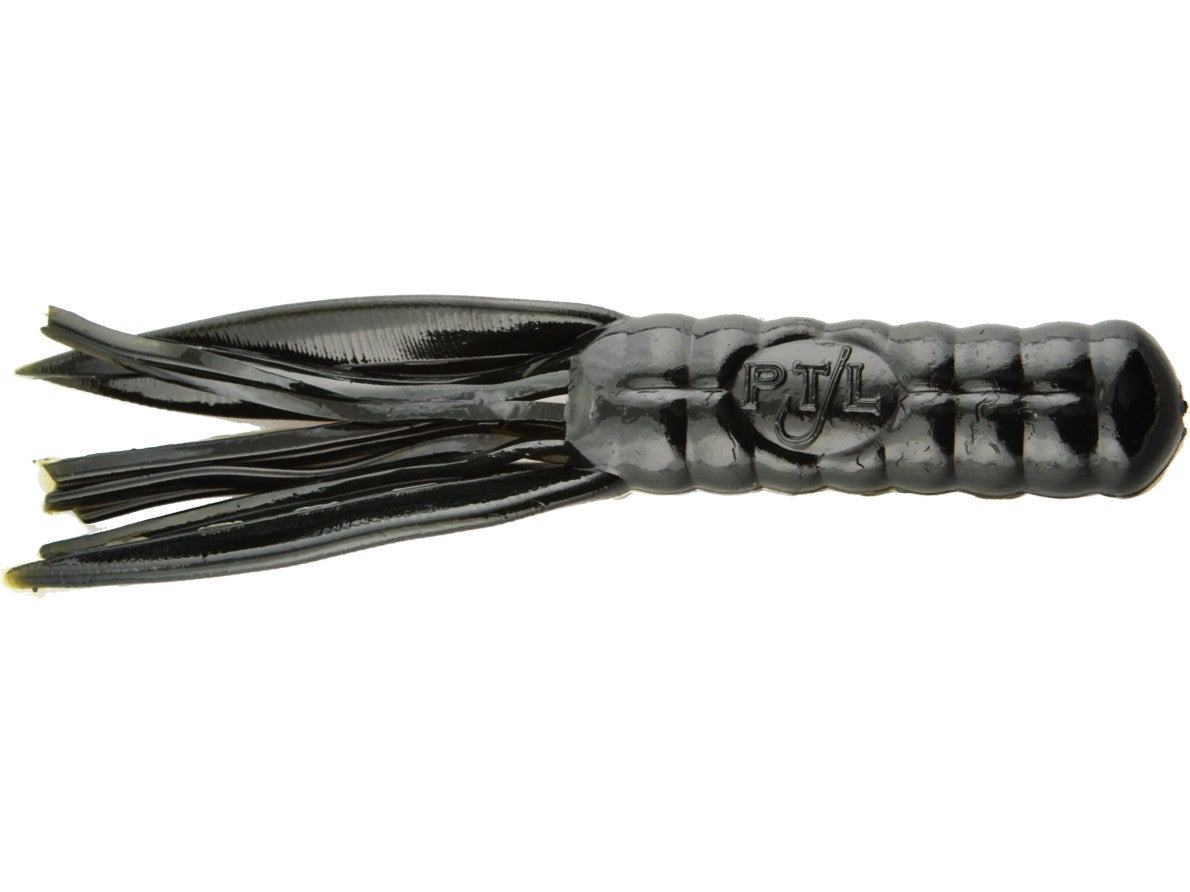 Power Team Lures has taken the proven bass catching tube design a step further - modifying it to better mimic a bass' favorite forage - the crawfish. The result is the Power Team Lures Food Chain Tube. Featuring a body with the texture of a craw's tail, its skirt-length tube tails are also shaped like crawfish appendages to help trigger bass to strike by convincing them it's the real deal. Available in a variety of colors, the Power Team Lures Food Chain Tube delivers proven tube performance - and then some. Also impregnated with Sow Chow - a special blend of scents and salt - so "they bite, they lock on, you land hogs."
| | |
| --- | --- |
| Length | Quantity |
| 3-1/2" | 8 |
| 4-1/2" | 6 |
5 Colors
More From Power Team Swim Baits, Tubes & Attractant
Customer Reviews
Comments: I used the 4.5" Green Pumpkin Lt. Blue Swirl and believe me it is tough enough to go through the thickest cover you can find. I used it along with the trokar tube hook SIZE 5 on 1/8 of an ounce tungsten weight not pegged. deadly!
From: Willie: USA 4/11/15

Comments: This bait is amazing. The 3.5 inch is great for when the bite is tough. Finicky bass will choke this lure, even when conditions are tough. Add a rattle in muddy water and these fish will come looking for it.
From: Joe: Wauconda, IL 5/28/14

Comments: Gonna have to keep these a secret.. All I can say is wow! Excellent hook up ratio when paired with a TK 190 Trokar tube hook & Tungsten Flippin' weight.. Also looks great when thrown with a traditional insert tube head as well. Colors are absolutely sick. Pretty durable too, I'm sticking at least 3-4 fish per bait, sometimes more, sometimes less. Glad I tried these!

From: MJ: Endicott, NY. USA

Comments: These tubes are awesome, especially for peacock bass they just trigger the bite for them these are now my favorite bait. I encourage anyone to buy these tubes especially in green pumpkin with the light blue swirl.

From: Carlos: Miami, FL

Comments: These tubes are the best tubes I have ever used. The hard head on these tubes keep the bait from sliding on the hook. The flaps on the sides add a little more action. The scent (hog tonic) adds the perfect touch to these tubes. If your looking for a new tube to try, give these a shot. You won't be dissappointed.

From: Corey: Smackover, AR

Comments: If you're looking for an ideal flippin' tube, look no further. With truly soft plastic, scent, and unique colors, I don't think you can beat this tube. The only thing I'd beware of is the size. The 4 1/2 inch is a pretty big/bulky profile, so plan accordingly. But when targeting bigger fish, that's exactly what you need to show them under the mats!

From: Wayne: Clear Lake, CA

Comments: These are some killer tubes. Soft and stinky with a little added character. Try some, great product!

From: Mark: Spokane, WA

Comments: Wow finally I found something to catch the finicky largemouth at my local pond. Great action and a really slow fall when fished weightless. My go to bait this season.

From: Devin: Orange County, CA