Power Team Lures Swinging Hammer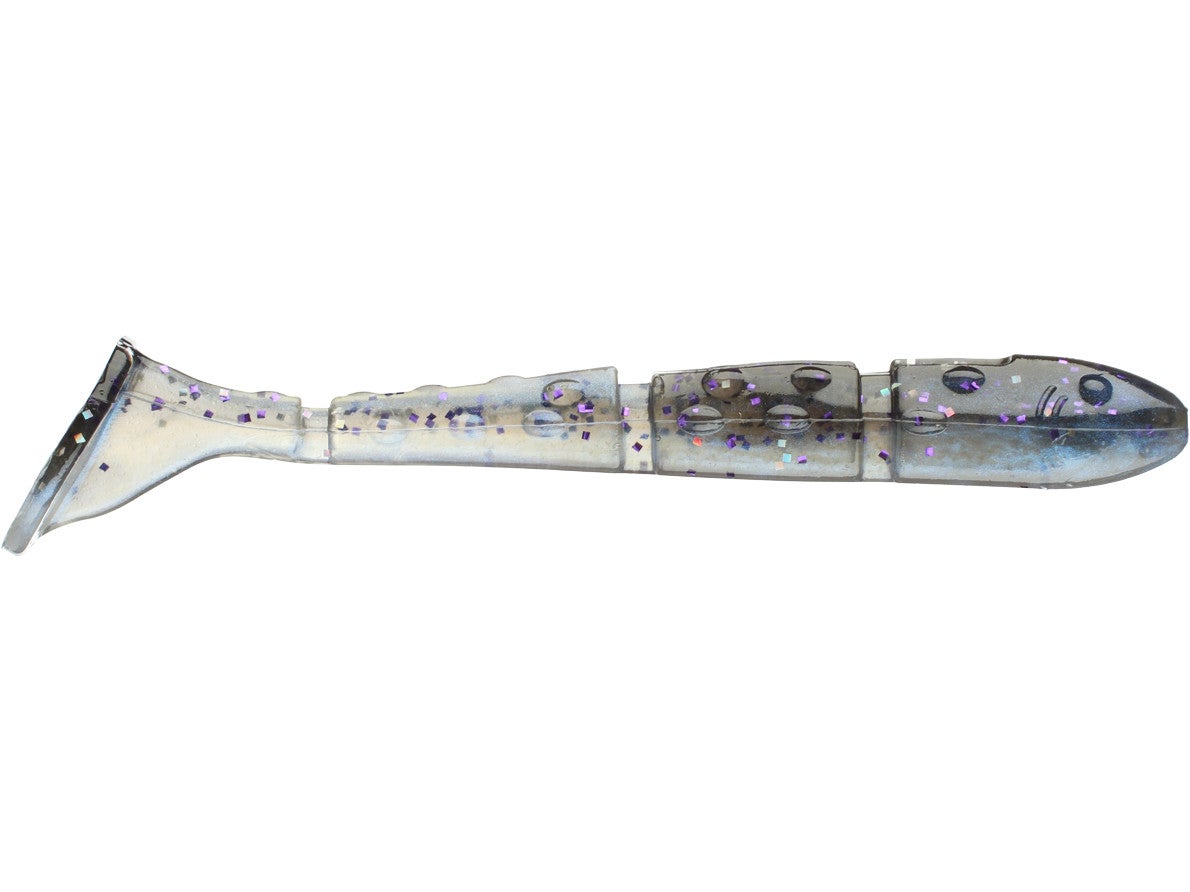 An abundance of action is what makes the Power Team Lures Swinging Hammer so incredibly effective. Hop it along the bottom, burn it back to the boat, or slowly reel it past hot spots, the Power Team Lures Swinging Hammer will undoubtedly get the attention of nearby bass. No matter how it's fished, the multi-segmented body of the Power Team Lures Swinging Hammer creates a strong, side-to-side swaying motion that travels from the nose all the way to the oversized paddle tail. The flat underside of the Power Team Lures Swinging Hammer allows anglers to work it at high speeds without ever having to worry about rolling. Throw it on an A-rig, swimbait hook, or a swim jig and experience the erratic action of the Power Team Lures Swinging Hammer first hand.
5 Colors
More From Power Team Swim Baits, Tubes & Attractant
Customer Reviews
Comments: 10/10 Wicked swimbait to say the least. This bait has a great tail thump, it tends to draw fish in from several yards away. I've seen pike chase this bait while moving from 15yards away. White is my most productive color, the new Midnight is great too. 0 Salt all scent impregnated so it has great durability and a strong garlic smell. Burn it or slow roll it, 5/0 & 6/0 hooks work best.
From: Mike: Ontario, Canada 3/25/15

Comments: Best swimbait! The only downside is color selection but they make up for it with action and quality. I have fished lots of swimbaits and there are other great swimbaits out there but the ptl swinging hammer uses the highest quality material. These swimbaits are very dense I can use one for numerous big fish. usually when you weedless rig a swimbait and land a big bass and any big fish, the bait gets thrashed. I have not had this happen to these yet. You can feel how dense and strong it is when you rig it. the hooks don't tear a huge hole in it. Great action too!
From: William: MI 4/15/14
Comments: By far the best the swim jig trailer I've ever used, killer action, full body swing adds a whole new element into the equation and fish love it. Super durable PTL has done it again Bob and Kate you rock!

From: Tyler: Lakeville, MN

Comments: Amazing Baits! My personal best finish in an EverStart (4th) thanks to this bait on an A-Rig.

Comments: Rig this up on a 5/0 - 1/4 oz Owner Flashy Swimmer and HOLD ON!!! It wiggles on the fall, retrieves on the slowest slow roll and fastest burn you can crank, and it flat out catches fish!! Not it mention it is also killer on Swim Jigs, A-Rigs, Chatterbaits, and on a standalone 5/0 weighted owner spring hook. It is also very durable, use mend it as needed and It will last you a VERY long time.

From: John: Los Angeles, CA, USA

Comments: This is easily the best soft swimbait on the market. The hinges and large tail allow it to kick at any speed, and the flat bottom prevents it from rolling. There are so many ways to fish this thing- A-rig, weighted hook, on a scrounger head, a jighead, T-rigged with a bullet weight, even weightless. I caught a 5 pounder last week waking it weightless. The drawing power it has is just ridiculous. Thank you PTL! Don't take my word for it, give these a try and start catching pigs.

From: Cullen: Ashburn, VA