Power Team Lures Texas Rig Jig 6pk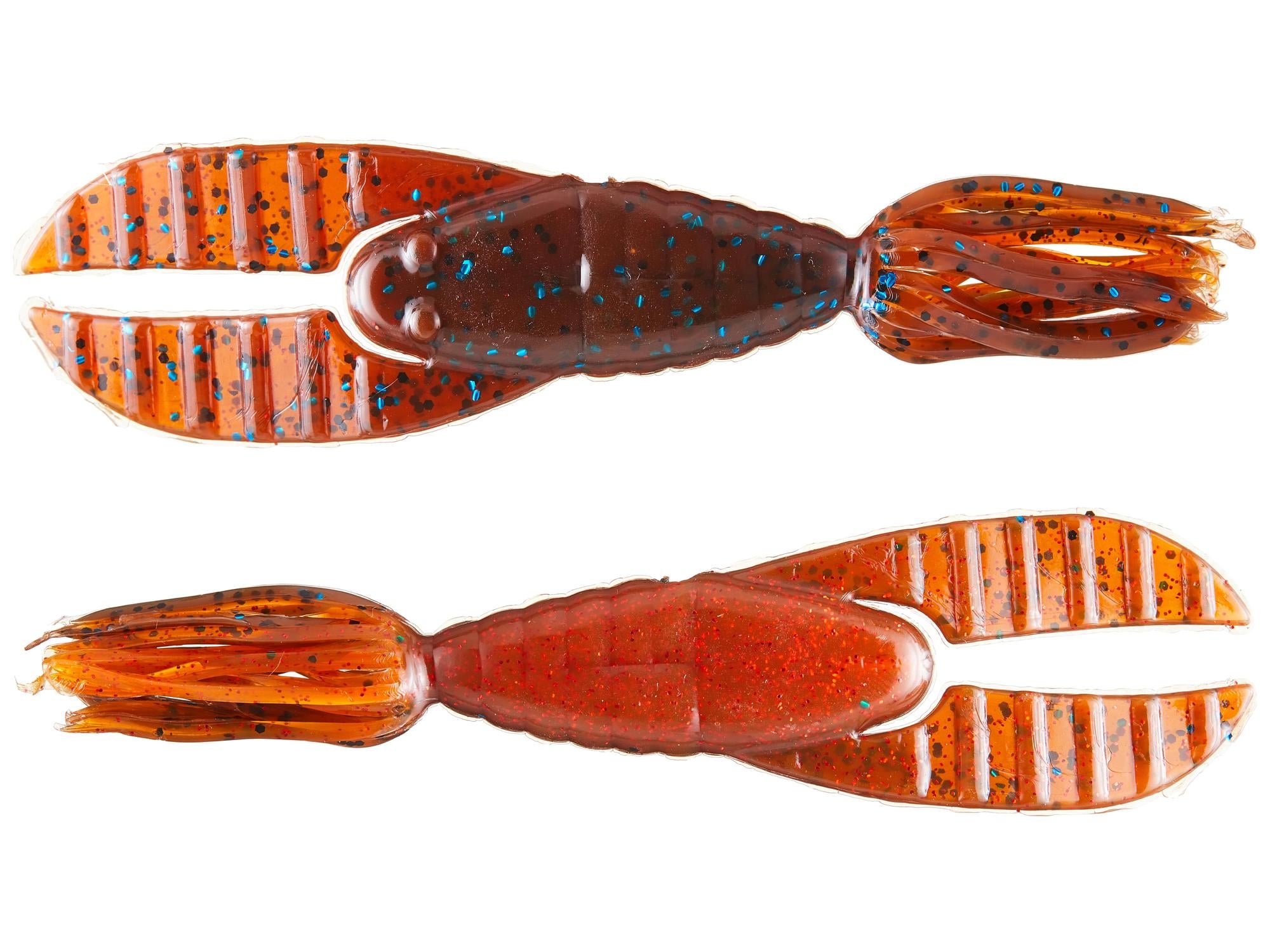 The Power Team Lures Texas-Rig Jig was designed to look and act like a jig while also retaining the snag-resistant quality of a Texas-rigged soft plastic. Featuring a stocky profile, subtle craw action, and tantalizing skirt, the Texas-Rig Jig does exactly what it was designed to do - catch bass and loads of them. Pitch it Texas-rigged or throw it on a bare football head jig and drag it and hop it on the bottom - the Texas-Rig Jig also features Power Tackle's special blend of scents and salt that make bass bite down and lock on. Available in several proven colors, the 3.5" Power Team Lures Texas-Rig Jig is great for loading the livewell while others are scratching their heads, and 4.5" will put hogs on the end of your thumb for those "photo-ops" that last a lifetime.
| | |
| --- | --- |
| Length | Quantity |
| 3-1/2" | 6 |
| 4-1/2" | 6 |
8 Colors
More From Power Team Craws & Creatures
Customer Reviews
Comments: 3.5 in GP light blue swirl, 4/0 straight shank, 1/2 oz tungsten, bobber stop, 20lb braid= very many hooksets. Best flipping/pitching combo ever.

From: Cullen: Ashburn, VA

Comments: By far the best bass bait I've found in a long time. the 3.5" is simply a weapon pitching into and around weeds, docks, or other cover. Rigged on a 3/0 Owner EWG+ and a 3/8-3/4oz weight you will have a pitching bait that fish will smash. I've had awesome success last summer and can't wait to use them again. Trust me, the rubber is different than any other plastic.

From: Mike: Ontario, Canada

Comments: I am for sure going to buy some of these..I love the skirt because i think it does a good job covering the bullet weight. I believe bass can be put off of the sight of the bullet weight. Also made in NJ which means I gotta support. I've been killing jersey largemouths on chigger craws,pacas,reaction inn beaver...this will just add to my arsenal, cant wait these things look so awesome. oh and ive seen lures like this but the skirt with the claw paddles, thats pretty innovative right there.

Comments: This is a pretty sweet bait. But the 4.5 inch is REALLY big, definitely a lot more than a beaver.

From: Jody: Shaftsbury, VT

Comments: Since these things are made in NJ, they have been used here for awhile now. Swim it, crawl it or hop it! This bait is lethal. EWG hook, glass bead, and tungsten weight.

From: Joe: Vineland, NJ
Comments: Best all around flippin bait... its durable, slides thru cover, and mimics a crawdad perfectly.

From: Jim: Florence, NJ
Comments: This is by far my favorite plastic to flip in and around wood. The 3.5 is a must have.

From: Kyle: Buena, NJ