Pro Point Lures Crunch Minnow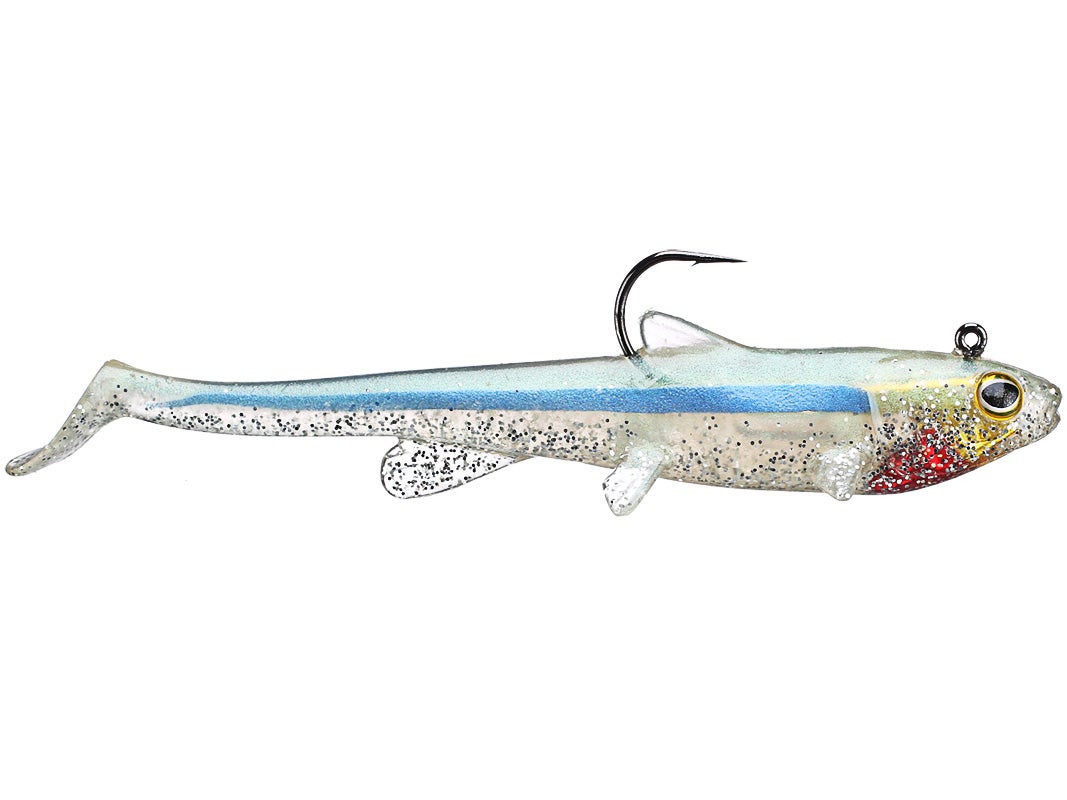 A proven big bass catcher, the Pro Point Lures Crunch Minnow delivers a perfectly balanced action and an in-depth detailing that is second-to-none. Internally, the Pro Point Lures Crunch Minnow is equipped with a lead core that produces bullet-like casts and gives the bait a stabilized action at any speed. In addition, the inner core is painted to give it a unique, reflective hue that blends into the profile of the bait. For even more attraction, the Pro Point Lures Crunch Minnow features 3D eyes, gill plates, lifelike fins, and a small boot tail for a natural swimming wiggle.

Capable of handling abuse from multiple big fish, the Pro Point Lures Crunch Minnow is designed to flex around the heavy wire Daiichi 3/0 hook to reduce tearing and scraping. As versatile as it is effective, the Pro Point Lures Crunch Minnow can be fished on A-rigs, with a fast or slow retrieve, hopped along the bottom, or thrown onto beds to agitate bass. On a straight retrieve, Pro Point Lures suggests keeping a slight bow in your line for positive hook sets. Offered in a 4-1/2" size that all bass love, the Pro Point Lures Crunch Minnow is a detailed delicacy that will have fish drooling in anticipation.
| | |
| --- | --- |
| Length | Quantity |
| 4-1/2" | 2 |
7 Colors
More From Pro Point Swimbaits
Customer Reviews
Comments: Great bait and reasonably priced. Life like action gets it done with these realistic baits. Always my go to lure to bring on the bigger catch.
From: Sheri: Kelso, WA 7/10/16

Comments: Crunch Minnow is a fish catching lure. It's life-like appearance and action in the water are awesome! Crunch Minnow has everything to catch that fish of life time!
From: Howard: CA 7/1/16

Comments: Crunch minnows are legit they catch everything. I have caught Largemouth, smallmouth and spotted bass even some crappie. They have a great swimming action and wobble. I use them like a jig too. Been using them for years and pro points lures are always top notch.

From: Justin: Slo

Comments: These crunch minnows are so lifelike and the action is unmatched. Fished naciemento and crushed the spotted bass. Swam like a swimbait or fished like a jig they ate it. Can't wait to load up an A-rig with them and do work! Great baits at a great price.

From: 4G bait co: calif