Quantum Accurist PT Spinning Reel - $99.99
Redesigned and loaded with upgrades, the new Quantum Accurist PT Spinning Reel also features all-new black and white styling. Its lightweight Aluminum PT Frame and gear-side cover are constructed from custom-machined aluminum to provide a solid foundation for the gears, drive shaft and bearings, and the Accurist also comes equipped with Quantum's new hybrid Razor Rotor that takes out all the weight and leaves only the performance. Quantum's PT ceramic drag delivers super smooth performance as well, and the indestructible nickel-titanium bail wire is the only bail wire in the industry that is guaranteed for life. Next time you need to break out the light lines, make sure you have the new Quantum Accurist PT Spinning Reel in your hands.
-8 PT bearings (7+1)
-Aluminum frame and gear-side cover
-Hybrid RazorRotor design
-Ceramic drag system
-Ni-Ti indestructible bail system
-Continuous Anti-Reverse
-Anodized MaxCastII spool
New and improved with key upgrades and sleek black and white styling, the Quantum Accurist PT Spinning Reel delivers quality spinning performance at a great price.
View Large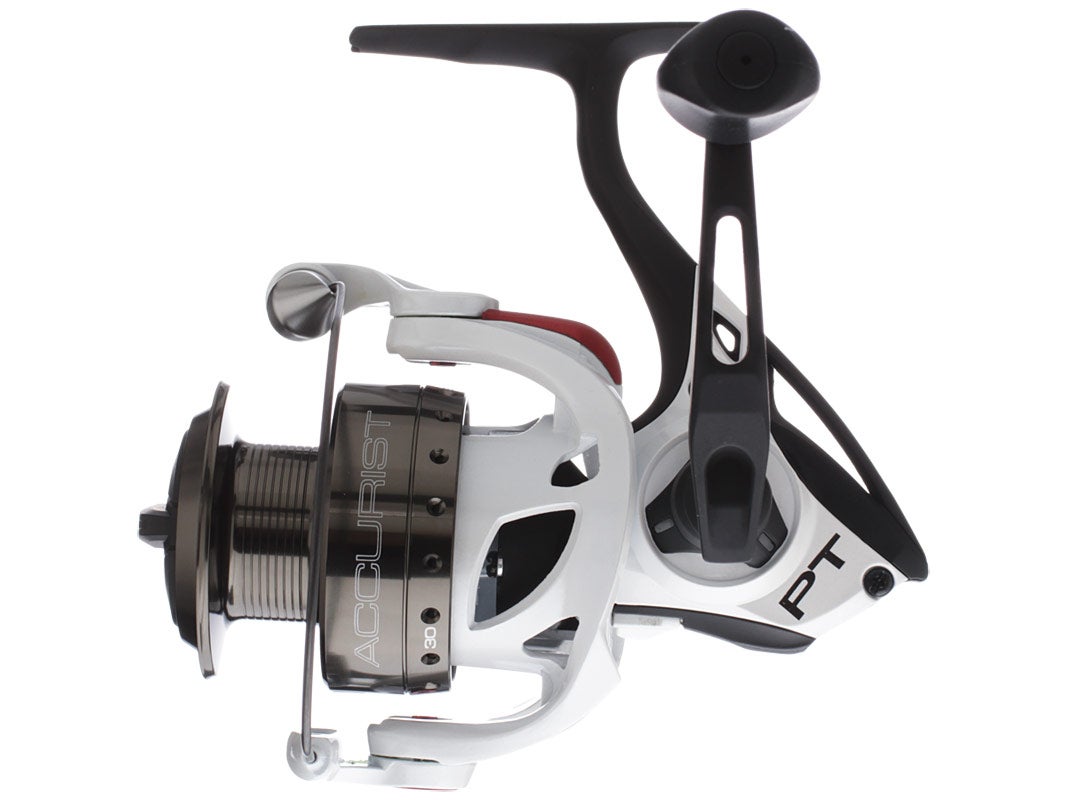 More Quantum Reels Spinning
Comments: I got the 2500 size, fished on a 6'8" Loomis GLX. Prob should have got the 3000 size but whatever. Hooked 5-6 fish on it yesterday, drag was smooth, and it casts fine. Looks great and is not heavy, but Quantum has done this to me before with a great looking reel that falls apart WAY too quickly, so time will tell.
From: Jay6: USA 12/8/14

Comments: Old quantum reels were great. Something changed with the newer ones a year or 2 back and the reels were junk. Not a bad price for the product, but not as great as the older stuff. However, in a pinch I grabbed this reel. VERY IMPRESSED. Have not had a full season with it yet, but so far it is a great reel for a hundred bucks.
From: Justin: USA 4/15/14
***Note: If you have questions about this product or need assistance with an order please email your questions to info@tacklewarehouse.com