Quantum Hot Sauce Reel Grease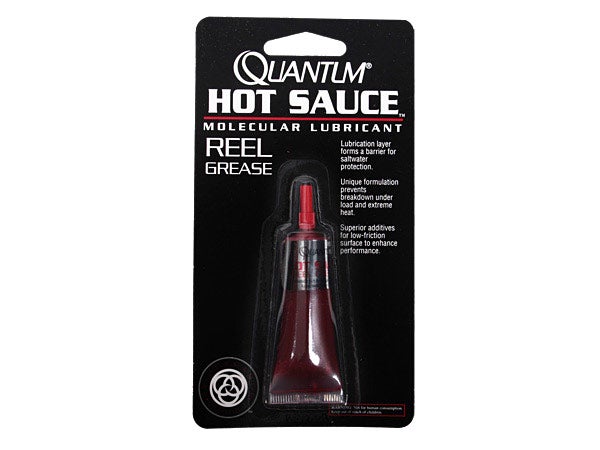 Properly lubricating your reel with Quantum Hot Sauce Reel Grease will add years of use to moving parts and extra yards of casting distance. The gears of modern reels require the right grease in the right location to function smoothly andto keep them from grinding themselves into metalflake. The engineers at Quantum worked with lubrication specialists to develop a grease specifically for reels and called it Hot Sauce. Standard greases break down from heat and will migrate out of the critical friction areas. The carrying agents in Hot Sauce prevent structural breakdown in the grease and also in the low-friction polymers. Hot Sauce's exclusive tackifiers hold the grease on the wear surfaces and prevent migration. The hydrophobic formulation pushes water away from gears and drags, preventing corrosion. The bright red color lets you know Hot Sauce grease is where it belongs and is doing the job you intended.
Approx. 1oz
More From Quantum Accessories
Customer Reviews
Comments:To this Day, I still can't Find a better reel oil. I have even tried to use this product on 15 year old reels that I neglected. Works like a charm.
From:Joe: PA, USA