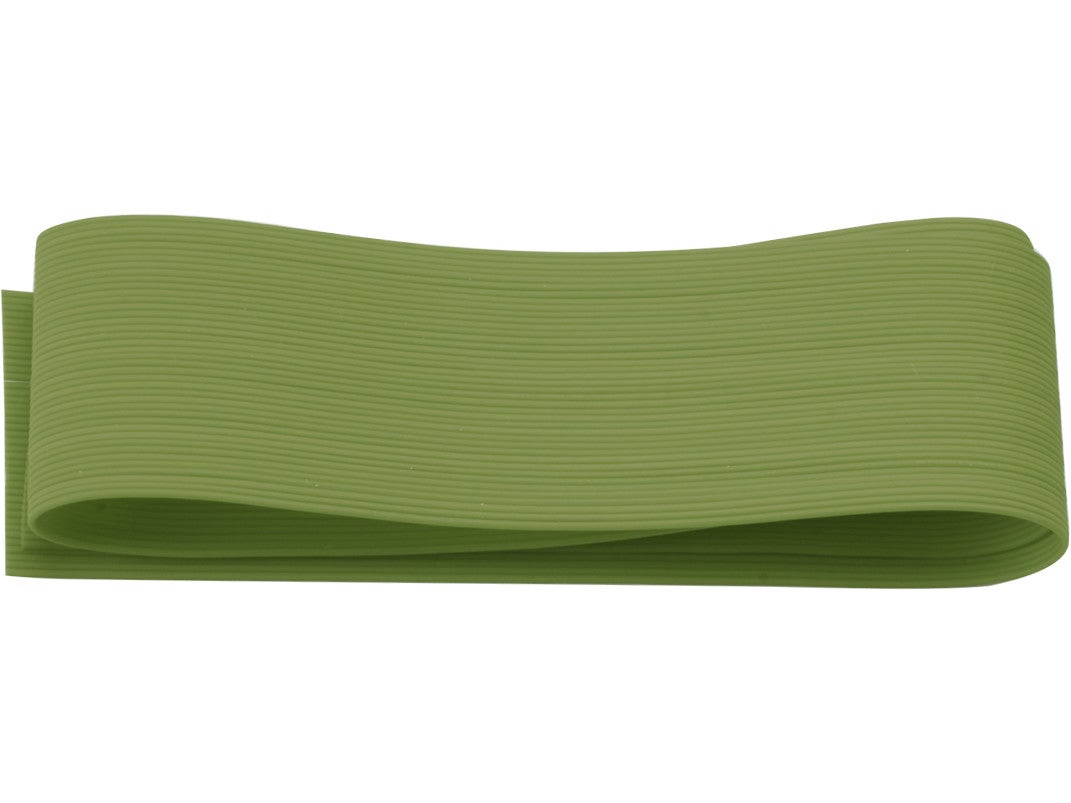 Rainy's Round Rubber is perfect for tying your own jigs or replacing worn out hollow belly frog legs. Round rubber provides a different flare and look than the standard silicone skirt. Round rubber is great for making mop style jigs. Rainy's fine rubber is packaged loose but is held together with a zip tie, while the small/medium and large are offered in a strip as shown below.
Fine: Length 10"

Small/Medium: Length 16" Width 1"
Large: Length 16" Width 1.5"

12 Colors
More From Rainy's Skirting Material
Customer Reviews
Comments: Both Below Comments are right on, I wish I would've read them prior to purchasing. The amount of material you get is very little, especially considering other options available elsewhere
From: John: Wisconsin 2/8/17
Comments: I strongly agree with the comment below- the amount of rubber, 16", does not worth $3.

From: Ray: AL

Comments: The ammount of rubber in each package is extreemly small. In some cases not even enough to tie one jig. I will not order this rubber again.

Comments: Decided to try my hand at making my own mop jigs after seeing Dave Hite use them. $5 per jig for Buckeye mops is a bit out of hand to me. I mean, I like Davey and all, but I can buy a whole gallon of gas and a small cup of coffee out here in CA for that much, you know what I'm saying. So I clicked on the Lure Customization tab to look for non-silicone rubber skirt material and only found this stuff. I ordered a bunch along with about 30 different Skirts Unlimited silicone living image skirt colors--they are amazing! This product was a dud. There is no life in the rubber. Mop jig skirts should fan out immediately when you hold your jig just below the water surface and they should move with the slightest current. These laid there like a spent ..... after an all nighter with Raquel Welch. I did notice a little movement to them while sitting on the bottom, but not nearly as lively as they should be. Came back to TW site and looked up Skirts Unlimited on the "search by brands" page and behold--TW carries their flatline rubber skirts. They didn't come up when I searched the Customization tab--beware. The difference between the two brands is night and day. In fact, Skirts Unlimited's product is the best I have ever seen--period. Combine with their Boss brand jig heads and you have the ultimate jig for about half the price--and I mean ultimate as in best of the best. Plus you have customization options you have to see to believe. Their inexpensive skirt tool even works with both types of skirts. I combine them for color and action. Jigging out here can be difficult at times with the fish deep (lakes are deeper than a swimming pool out here) and the mop style jig adds a new dimension to the old school way of catching big fish. Thanks to TW for carrying their products--sorry Rainys, but the proof is right before your eyes.

From: KP: CA, USA