Reaction Innovations Smallie Beaver 3.50 10pk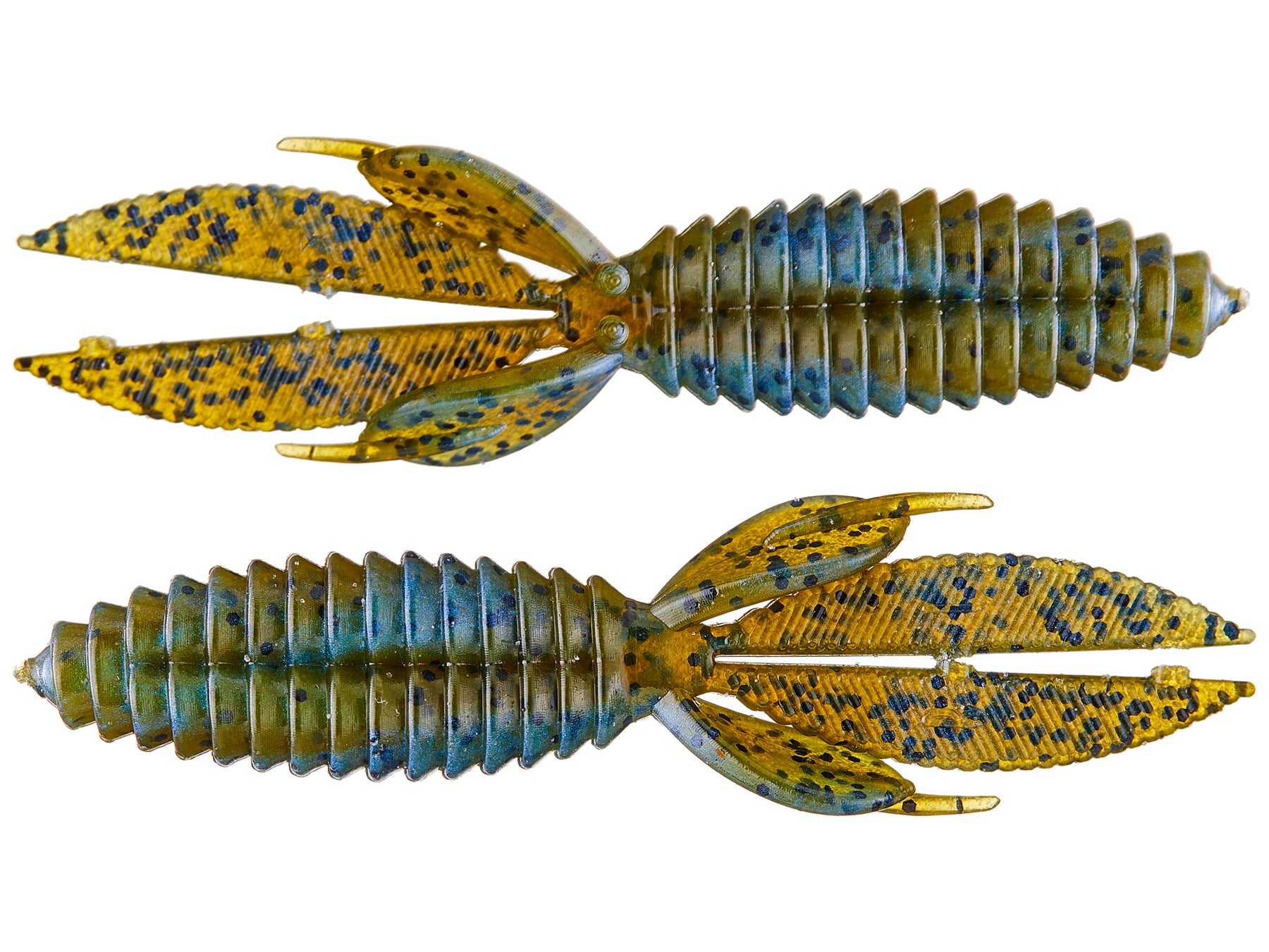 Anglers who are familiar with the great success of the Reaction Innovations Sweet Beaver know that the design of the Beavers is a real fish catcher. The forward facing ribs create lots of water movement and vibration calling the attention of any bass in the area, and the twin tails facing 90 degrees from each other will provide movement no matter which way the bait is moved. Now, Reaction Innovations has created a smaller version called the Smallie Beaver for those times when you need to downsize for the largemouth and already the perfect size for the smallmouth. Now there are three sizes of this great bait for any fishing situation you may encounter.
| | |
| --- | --- |
| Length | Quantity |
| 3.5" | 10 |
38 Colors
More From Reaction Innovations Creature Baits
Customer Reviews
Comments: What a great bait. I do a lot of river wading for smallies and this thing is really effective. Rigged with a 1/0 EWG and 3/16 oz. tungsten bullet weight, you can pitch it into any tub or deep pocket with deadly results!
From: Dan: Virginia 12/20/16
Comments: We fish RI baits every year for big clear water smallies and there isn't a better color or shape than the smallie beaver in corndog thrown T rigged with a 3/8 oz Tungsten bullet. The ultimate bed bait for sure!
From: Hunter: MT 2/18/15

Comments: This is my go to beaver bait for my local clear water lake. Spotted bass absolutely love it. I fish it texas rigged, or as a trailer on a jig if i want a slightly bigger profile. Absolutely phenomenal bait.
From: Kevin: Central, CA 5/27/14

Comments: This bait is very impressive. A very versatile bait that can be used as a jig trailer, weighted texas rigging, but if you haven't tried weightless you are seriously missing out. It has become my go to bait for sight fishing bass in calm clear water. Throw it out and give a bunch of small rapid twitches. The bait glides left to right erratically. Then kill the bait and let it glide allowing the weightless factor to come into play. It drives Bass nuts and triggers them to bite.

From: Chase: Chardon,Ohio, USA

Comments: Smallie beavers are my go to bait for creek smallies. I am partial to the green gobi color. Best fishing weightless

From: Cris: Honolulu, HI

Comments: i love these baits theyare very durable and can catch you alot of bass

From: Dillon: Haslet, TX

Comments: I agree with others that these baits stay on the hook real well and are very durable but in all honesty I have found that the Yum F2 3.5 Wooly Bugs out fish these 5 to 1. I thought these things smelled just like a ball of plastic; the Yums have the F2 scent which is phenomenal. I do not think I would buy these again.

From: Gary: PA

Comments: I love these baits, last month I caught a 7 pound large mouth on the Hematoma color and since then I have had many four to five pounders on this bait and that is very hard to do

From: Brayden: Missoula, MT

Comments: The Smallie Beaver is my go-to bait for smallmouth bass. I am partial to the Green Gobie color.

From: Fred: Kamiah, ID

Comments: These are the best in their class size. Compared to the other 3"-3.5" beaver baits, the Smallie Beavers are much more plumper and stay on the hook better without sliding down or tearing at the holder. The California 420 color is the most effective for my water.

From: TN: KC Area

Comments: paired with a D&L tackle cumberland craw colored 3/8oz advantage jig the waterbug color is awesome, if you want to take it a step further dye the tip of the tails with orange spike-it dip-n-glow and HOLD ON, spotted bass eat it up like candy.

From: Cade: Kentucky, USA
Comments: These are absolutely insane with a buckeye spot remover watermelon red and corndog r the best colors!!

From: Tyler
Comments: Senko Deadly, very versatile bait, texas, shakey head, jig trailer, C rig almost to many colors to choose from, if that's possible. just a great smaller bait for my pressured jersey waters.

From: Jeff: New Jersey, USA
Comments: Match this bait up with a stand up Chomper jig head for a winning combo! Works great for creek and river smallies.

From: Scott: Lexington, KY
Comments: How can you not love the beaver? Its highly versatile and can fill a lot of needs. I recommend getting some.

From: Big J: Houston, TX