Revenge Deep Runner Colorado Willow Spinnerbaits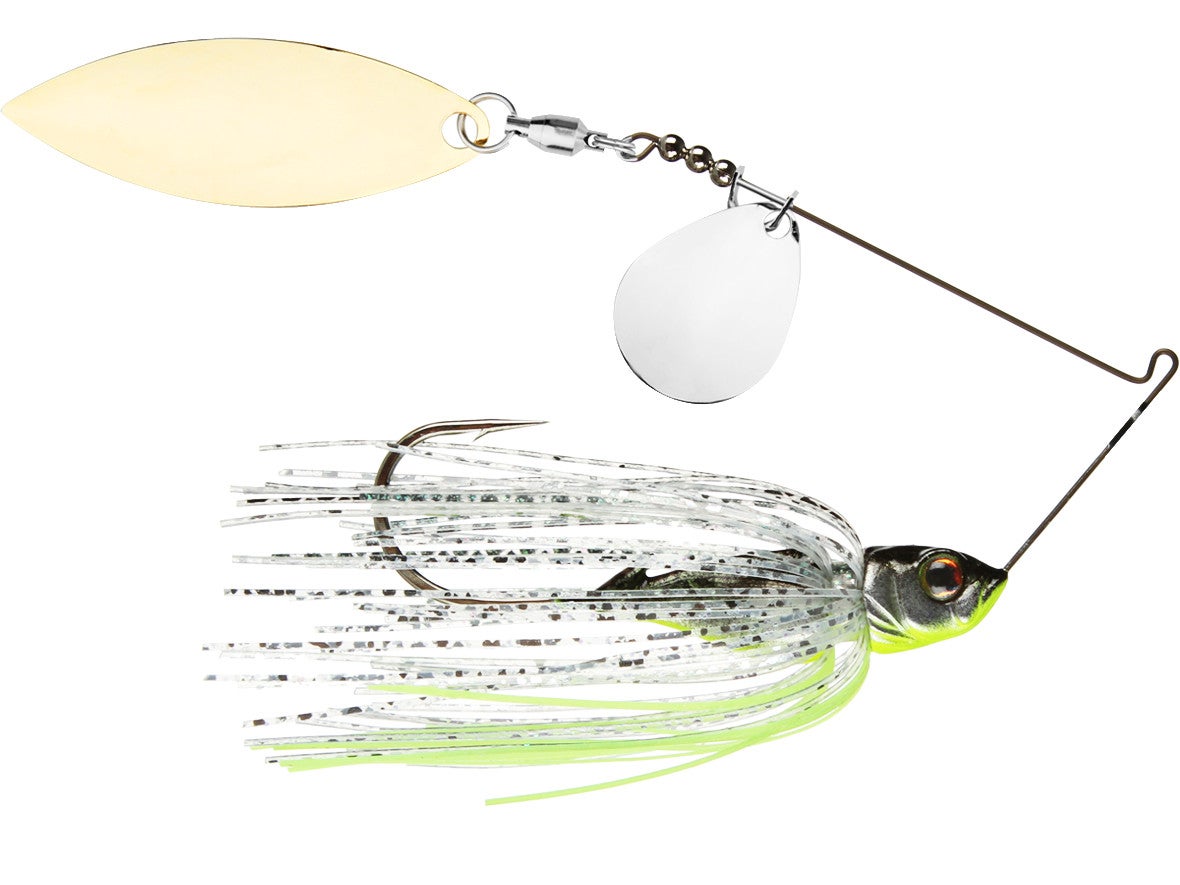 Ever had a big one on and it got away? Well, the creator of the original Vyper baits is out to help you get Revenge! These Revenge Deep Runner Spinnerbaits offer you the best components, great fish-catching designs, unique paint and finishes and custom 'tweaks' that make these baits real fish catchers and at a very reasonable price.
One of the first things you'll notice about the Revenge Deep Runner Spinnerbait is the detailed head design and the deep, black, lifelike eyes. Move the bait and you'll notice how the colors change depending on the angle of your view, in other words the bait shimmers like a natural baitfish, and the custom silicon skirts match the paints and shimmer as well and are kept in place by a deep Stay-On skirt keeper. Round bend Mustad Ultra Point hooks will get the fish you hook into the boat and the fine gauge wire used for the arm will allow maximum vibration from the blades, which are stamped from thin metal, deeply cupped for easy rotation even on the fall or when cranked slowly. The Deep Runner features scaled down, high vibration blades and an elongated, balanced head so your bait will stay at the depth you start your retrieve, even in deep water. You'll be finding yourself picking the Revenge blade when you tie on a spinnerbait, time after time.
Proudly made in the USA
6 Colors
More From Revenge Spinnerbaits
Customer Reviews
Comments:Excellent Spinnerbaits. Hook is not too great for mid-european application. Fine skirt and the lead-body has a very natural look.
From:Petr: Czech Republic