Revenge Football Jigs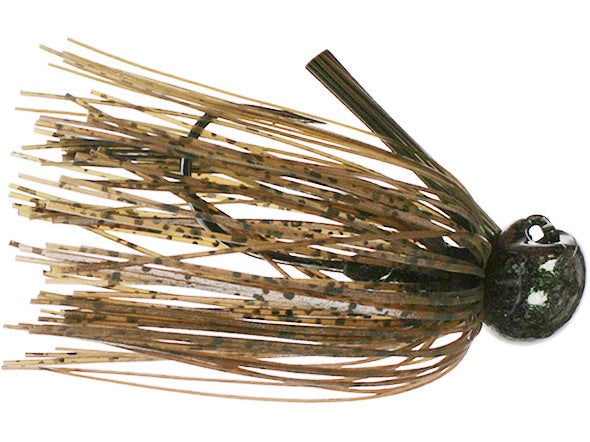 The Revenge Football Head Jig gives you top quality features in a very attractive package. The head of the Revenge Jig features a recessed eye located on top of the head which will allow the jig to rock-n'-roll easily as you move it along the bottom. This movement causes the trailer to flip up quickly, making the jig look like a defensive crawdad. The skirts are constructed of true color silicon material and are cut long giving you the option to trim down or leave them long and flowing. The Revenge Football Head Jig also features a very good double keeper to hold your plastic trailers in place perfectly. The hook is a relatively small, light wire Mustad Ultra-Point that will stick and hold. These great jigs will quickly become your favorite, try some and see.
16 Colors
More From Revenge Jigs
Customer Reviews
Comments: Great Jigs! Unique colors & the recessed hook eye is another great feature. Favorite colors include craw & sprayed grass. The paint chips if you fish a lot of rocks but other wise great quality jigs!
From: Cody: Ripon, WI 6/3/15

Comments: these are the jigs i use and nothen else i had some that the weed guard came apart emailed them and they respond quick and sent me 4 jigs in no time these guys stand behind them.
From: Karl: Hanford, CA
Comments: Awesome JIGS!! Bluegill is my favorite color and the paint job is a tough as it is beautiful!! My go to Jigs!

From: Bryan: Knoxville, TN

Comments: Sweet jig. Great skirt and great hook. First two fish with this jig were a 5.7 and a 5.8.

From: Caleb