Revenge Punch Hedz 2pk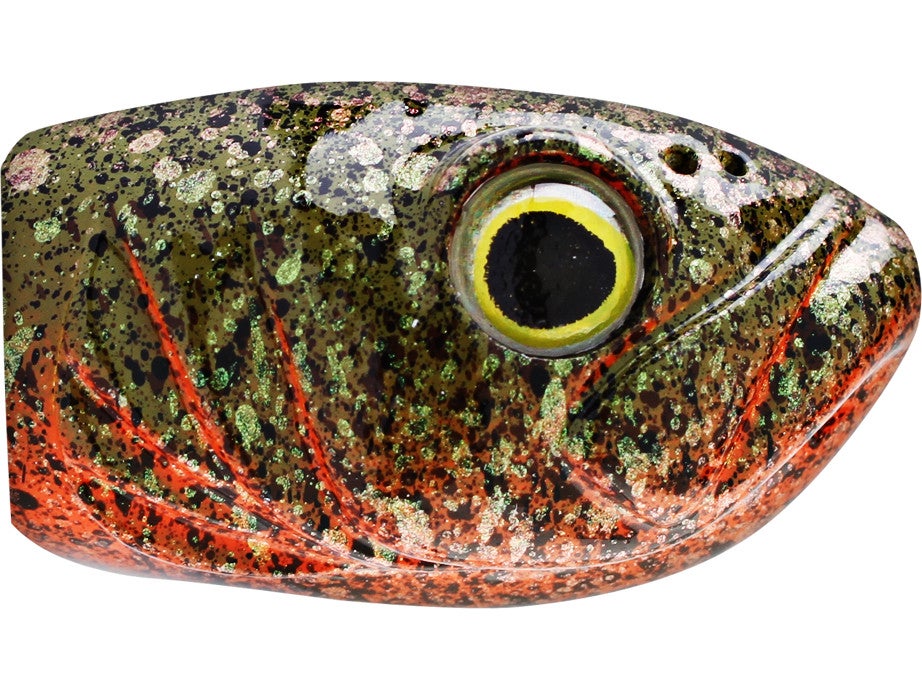 The Punch Hedz from Revenge Baits offer unmatched detail in a wide variety of colors and sizes, allowing for easy pairing with your favorite plastics. Crafted with the same high quality materials that Revenge Baits are known for including high quality hardened lead based alloy that won't fray line like most tungsten weights will, the Punch Hedz come in the most realistic and unique designs ever found in a punch weight. Whether it's the custom matched 3-dimensional eyes, the precisely positioned gill plates, or immaculate coloring, every aspect of Punch Hedz is impeccably detailed. Next time you're working through grass, weeds, or any heavy cover rig up a Revenge Baits Punch Hedz and deliver a knockout.
4 Colors
More From Revenge Jigs
Customer Reviews
Comments: Ok so I've been punching with these on Seminole for a couple weeks now and here's my take away. Like all Revenge products the detail paint scheme on these is second to none. As far as practicality these simply do not compete with tungsten for punching the thick stuff. Because they're lead based they are considerably larger than the same weight tungsten. I had difficulty getting thru stuff with the 1.5 oz revenge head that is usually no problem for my 1.5 oz tungsten weight. These would be good in the lighter sizes for maybe an ultra clear presentation where the fish had time to look the bait over.
From: Hydrilla Gorilla: Lake Seminole, GA 11/14/16
Comments: Great alternative to tungsten! Try them you'll be impressed.

From: Kevin: GA

Comments: If you are looking for an awesome punch weight, you have to pick up some Punch Hedz! Won't fray or cut your line, looks realistc and half the cost of tungsten! Get ya some today!

From: Lorenzo: Stockton, CA

Comments: There is not a more realistic fish catching weight on the market today than the Revenge Punch Hedz! These weights flat out catch fish! If you want an alternate to tungsten that is dense, a lot cheaper, has realistc eyes, and won't fray or break your line when that big one hits - then you need to get you some of these!

From: Lorenzo: Stockton, CA