Riot Baits Urami Worm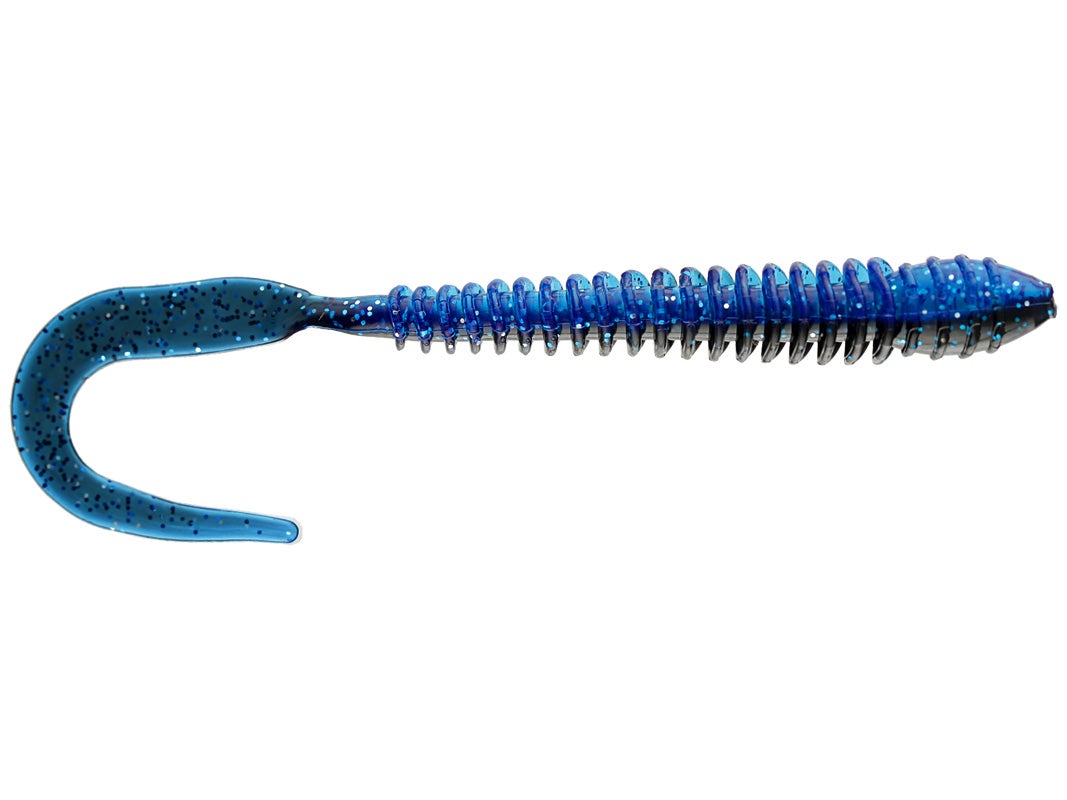 Once used by warriors in India, the Urami is a curled-up sword that extends when swung to deliver a whip-like strike. Like this odd weapon, the Riot Baits Urami Worm features a coiled tail shape that spells trouble for its competition.

Made from incredibly durable, yet soft plastic, the Riot Baits Urami Worm features a tapered body that is covered with ribbed texturing from the head down to its uniquely-shaped tail. Incredibly lethal on a shakey head or Carolina rig, the Riot Baits Urami Worm delivers a ribbon-like action that makes it an irresistible morsel for lazy bass. Offered in a number of fish-catching colors, the Riot Baits Urami Worm offers a unique fluttering presentation that will have big bass begging for a taste.
8 Colors
More From Riot Baits Softbaits
Customer Reviews
Comments: Because I come from Wisconsin, I use these worms on The Upper Mississippi River. Some days I will catch Smallmouth Bass, Largemouth Bass, Walleyes & Northern Pike all on these worms. The swimming tail, even in the lightest current, draws all species of game fish. I go out with 4 rods all sporting these worms, one each of 1/8, 3/16, 1/4 and 5/16. I'm all set for shallow to deep. Wing dams and rip rap. April til November. They are my favorite swimming tail worm.
From: Jim: 7/15/16

Comments: Hands down my favorite shakyhead/dropshot/mojo rig/ finesse anything bait!!! pair this with a 1/8-1/4 shaky head and it will stand straight up, the head is a lil stronger/thicker which makes it easy to twist onto shaky jig heads. Great colors, and really good durability make this one of my favorite finesse worms!!!
From: Bubba: Stevenson, AL 1/19/15

Comments: When I heard about this worms action I was skeptical until I tied one on. As soon as it hits the bottom you watch the tail slowly start rising up. I couldn't believe the action in the water and its now become my go to finesse bait. Just throw it in and let the worm do what it does best catch bass!
From: Donny: Roebling, NJ 7/9/14

Comments: This little finesse style worm is the most addictive plastic bait I've thrown in years. Great colors, and the buoyancy makes the worm stand up in some really weedy conditions. overall great worm.
From: CJ: Landing, NJ 6/27/14