River2Sea Biffle Junkyard Jig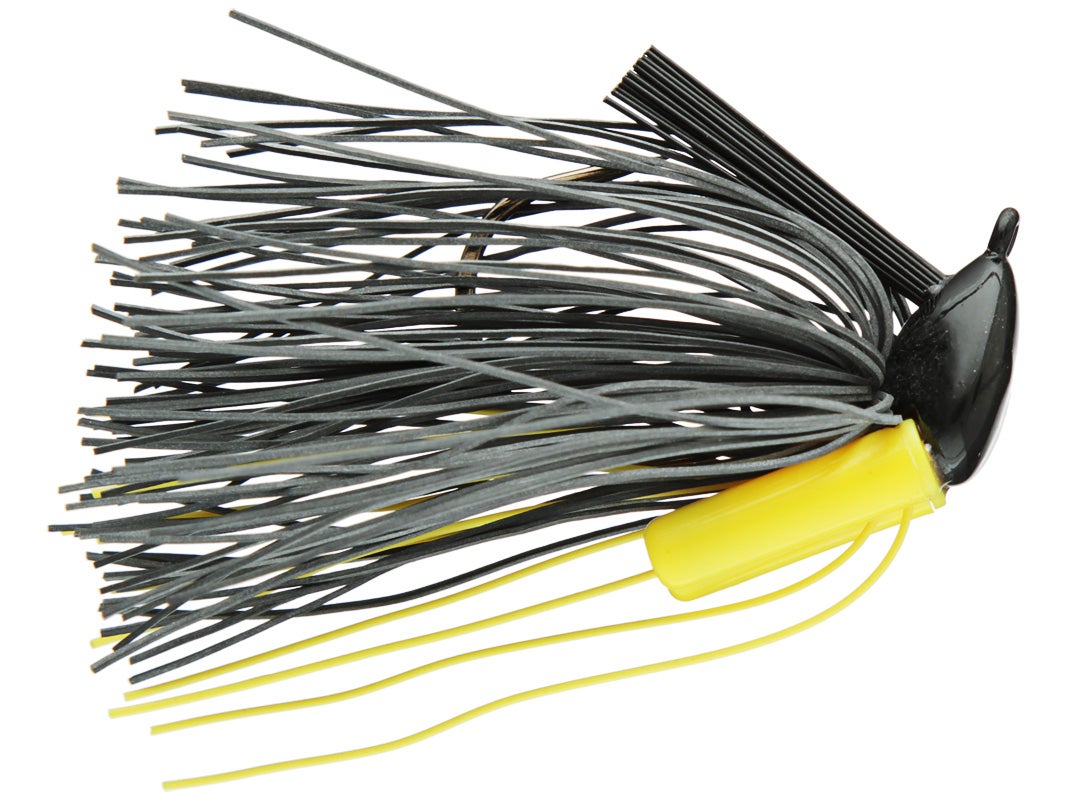 Designed by Tommy Biffle, one of the best in the business at flipping and pitching, the River2Sea Biffle Junkyard Jig is built to give anglers a boisterous and highly functional option for flipping and pitching in heavy cover. The River2Sea Biffle Junkyard Jig features a specially shaped head that's perfect for slipping in-and-out of thick vegetation, and creates a dead-on defensive craw position once it hits the bottom.

Built with a booming, double-barrel rattle system, the River2Sea Biffle Junkyard Jig is one of the loudest jigs on the market. Also, the super sharp black-nickel hook is designed with a short shank and a big bite to help it snag less and produce concrete hook sets. Complete with hand-tied skirting, the River2Sea Biffle Junkyard Jig is just what you need to pull big bass out of thick vegetation.
8 Colors
More From River2Sea Jigs
Customer Reviews
Comments: I was really excited to try this jig. I picked up two of them, one in green pumpkin and one in black and blue. The hook bent out on both of them. One of the fish was a 3 pound LMB & the other was 3 1/2 pounds. The jig flat out gets bit, but the hook is too weak in my opinion for the cover it's intended for. I use braid in thick cover so maybe that is why the hook flexed. Probably be fine with fluorocarbon.
From: Jordan: Canton, IL 6/29/16

Comments: Great Jig. I got 1 to Try & it quickly Became my Confidence Bait. Short Shank Hook let's it come through cover Great. Jig & Pig has been Deadly for Me.
From: Mario: New Haven, CT 1/27/16

Comments: Weedguard fell out after using a short time. Other than that the jig is nice. But what good is a jig without a weedguard?
From: Donk: WI 4/18/14
Comments: Poorly made jig in my opinion, especially for what it is intended for. Tied one on and threw it into sparse reeds and grass. It wasn't even heavy cover or thick vegetation. 10 minutes later the weed guard falls out. Tied another one on and same thing happened. In summary, the weed guard is to weak to begin with, the hook is not stout enough and if you want to put a trailer on there is not enough room between the rattles and hook to slide it on. BTW, the skirt is also cheaply made. Other than that it's a great jig. I would not put my name on it. I am a R2S fan but not on this one.
From: Phatbass: USA 4/3/14
Comments: Absolutely love this jig. Very well made sharp hooks and always lands perfect with the craw trailer in defense mode!
From: Kyle: OH 3/27/14