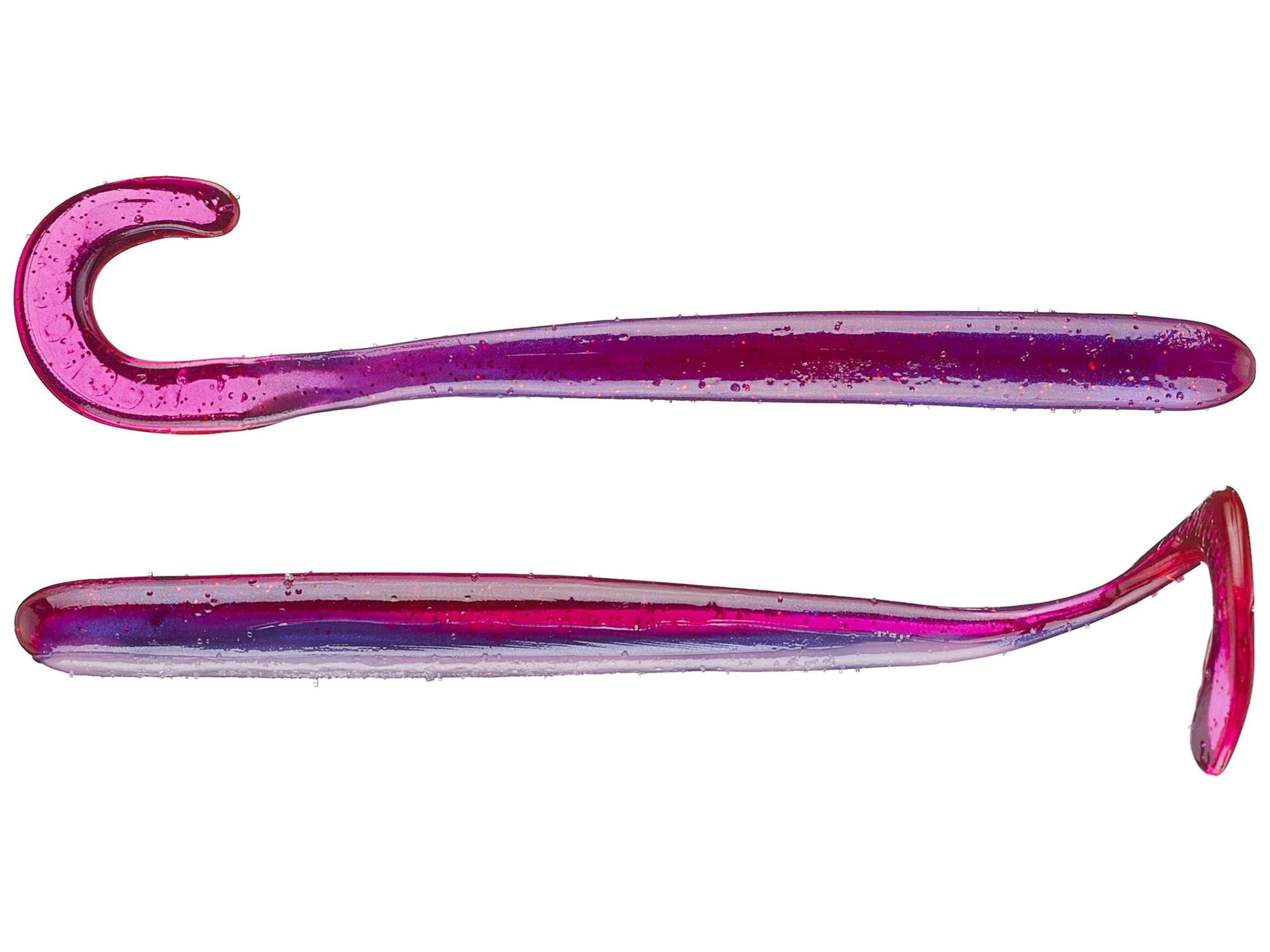 The Roboworm 4.5" Curly Tail Worms are proven fish-catchers featuring consistent "hand poured" quality. Many anglers know that finding a really good hand-poured worm can be tough. The colors and quality are often inconsistent and the company may or may not be in business the next time you need the product. Roboworm has solved this dilemma by 'hand pouring' with a computer programmed robotic machine. With the Curly Tail Worms as with all Roboworm products, you can count on consistent colors and quality from pack to pack, year to year.
Try the Roboworm Curly Tail Worms any time you need a small worm for dropshotting, split shotting, or darter heading. You'll get light, flexible and buoyant plastic in clear, natural colors, as well as, lots of action from the thin, curled tail. But more importantly, they'll give you the confidence you need to fish them effectively.
18 Colors
More From Roboworm Worms
Customer Reviews
Comments: these things are pretty durable even if a half inch or an inch is a little torn I just cutt that piece off and it still works as new I've caught all different size bass with these bad boys I normally use a short leader and drag them close the bottom and bass can't help but take it for me best colors are hologram shad and baby bass

From: Mario: Fullerton Ca

Comments: This is a question and not a review. Are these things very durable?

Comments: I catch over 100 bass on these little guys each season without question. They are really good for "fun" fishing and go-to when fish are not biting. Drop shot and split shot(on light wire jighead) or Texas rig. This is what I use when taking kids fishing because the fish hook themselves even when Texas rigged. Have lots on hand because they are not durable and dont hold the hook tightly. Several packs of Aarons Magic, Bold Bluegill, Prism Craw and Blue Crawler are all you need to cover most water conditions.

From: Nate: Pasco, WA

Comments: this little worm flat out catches fish. pulled in countless numbers of fish 4lb+ while split shotting these little guys on 4lb test

From: Adam: Costa Mesa, CA

Comments: I have caught walleye, monster brown and rainbow trout, smallmouth and burbot on this worm. Awesome on a light wire hook jig head. Very soft and detailed with great action. Would highly recommend Roboworm soft plastics without hesitation.

From: Mark: Spokane, WA