Savage Gear 3D Hard Eel 10"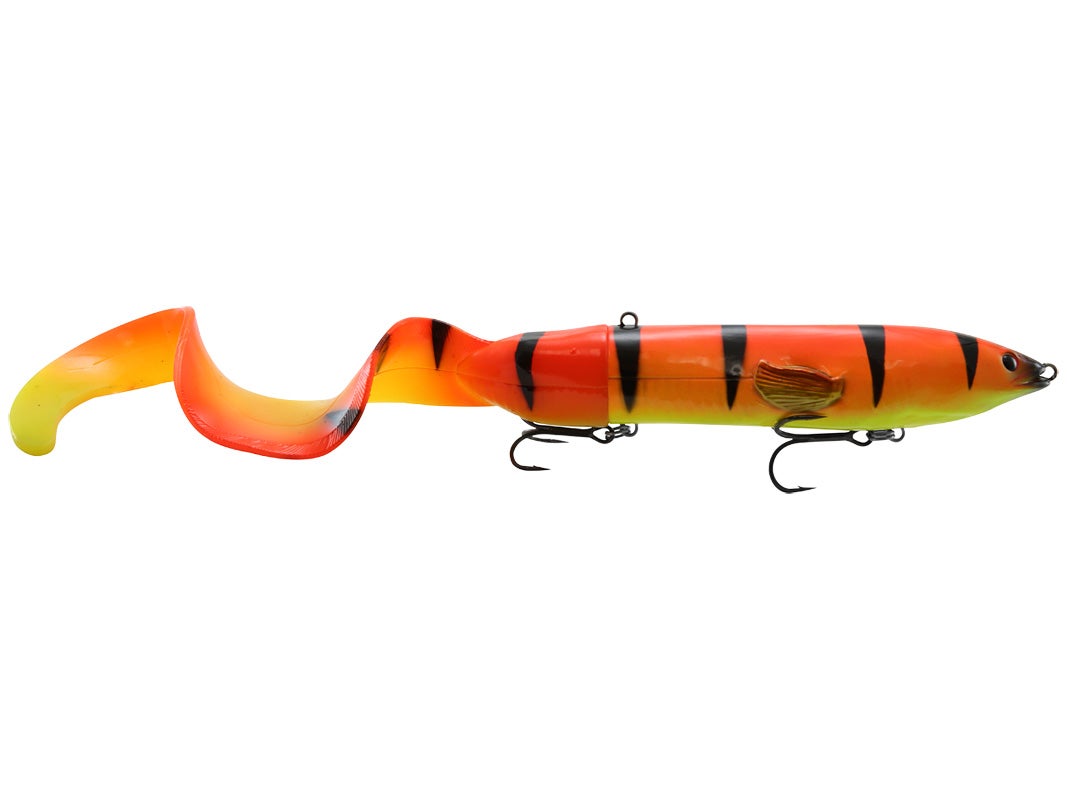 A re-imagined version of Savage Gear's famed Real Eel, the Savage Gear Hard Eel offers a seductive slithering action that is as enticing as it is versatile. Designed from a 3D scan of an actual eel, the Savage Gear Hard Eel provides an exact replica of an actual eel and perfectly emulates the smooth fluttering action that fish love.

Made with a hard front half and a screw-on style soft plastic tail, the Savage Gear Hard Eel is built to withstand strikes from the toothiest predators and keep on ticking. Offered with two tails – a small tail that gives the bait a darting side-to-side action and a long tail that calls fish in from a distance, the Savage Gear Hard Eel delivers two incredibly effective presentations rolled into one. To allow anglers to further customize their delivery, the tails can each be inverted 180-degrees to change the orientation and running depth of the lure.

On the underside, the Savage Gear Hard Eel features two razor-sharp treble hooks and dual-magnetic hook holders that keep them from dangling haphazardly. Along the back, the Savage Gear Hard Eel has an optional hook hanger that makes it less prone to snagging. Offered in a number of stunning finishes, the Savage Gear Hard Eel delivers a customizable presentation that anglers and fish will both love.
| | | | |
| --- | --- | --- | --- |
| Savage Gear | Length | Weight | Class |
| Hard Eel | 10" | 4oz | Slow-Sinking |
4 Colors
More From Savage Gear Hard Baits
Customer Reviews
No customer reviews have been added yet! Be the first to write something about this product.