Scum Frog Bassrat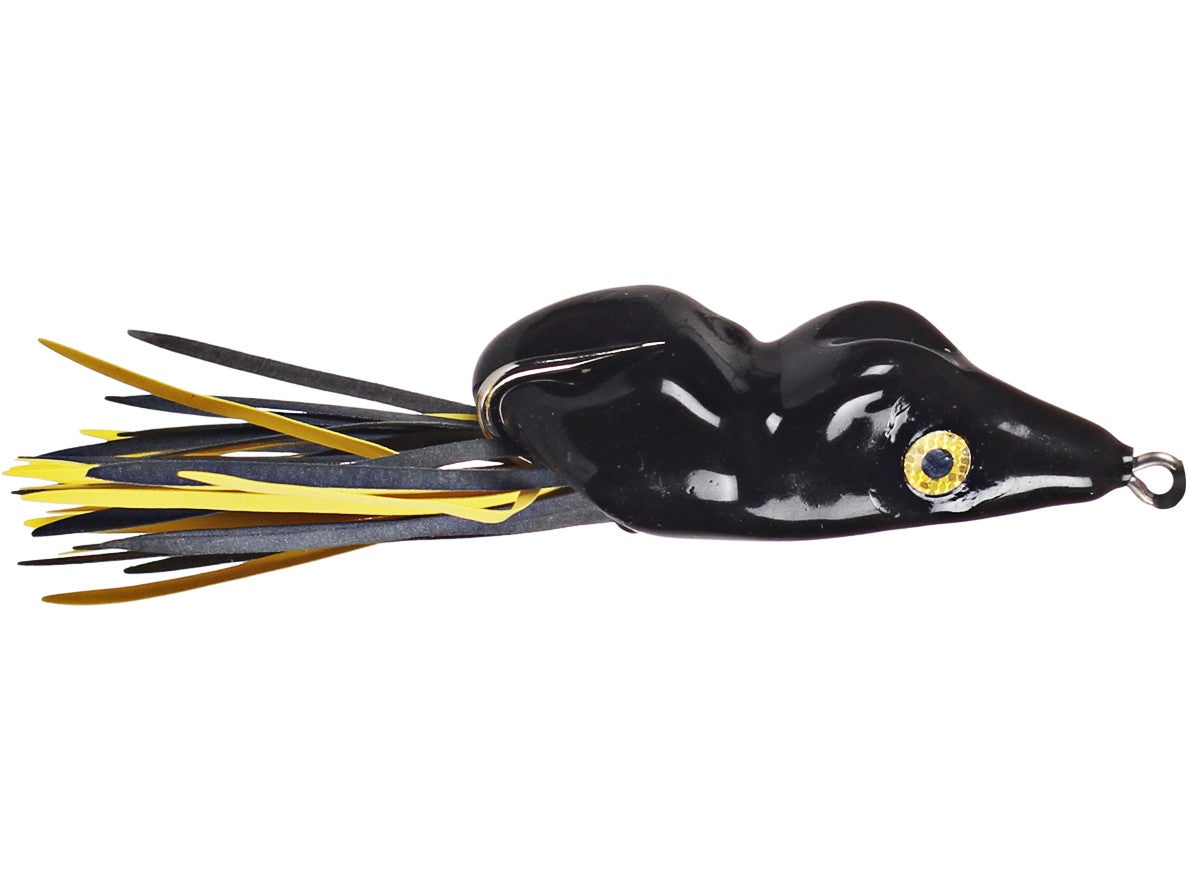 The Scum Frog Bassrat features a slender profile that allows it to glide over and through the thickest surface vegetation where the big girls hide. Fish the Bassrat with short twitches and sharp jerks to make the pointed nose dart and bob through the water, providing exciting Bassrat fishing!
8 Colors
More From Scum Frog Topwater
Customer Reviews
Comments: Awesome frog. Better than paying 10+ dollars for the same thing with a different name on it. Don't have a bad thing to say about it.

Comments: Frog is really soft. I think it's better for beginner frog fisherman. The skirt is connected the hook which effects the body collapsing. Eyes do eventually fall out the glue used is cheap. It turns over sometimes because there is no weight which also make it not ideal for heavy bait asters

From: Adrian: Seattle, WA

Comments: do not buy the black and yellow color and i like these frogs but when it gets hot the glue on the eyes melt

From: Austin: Bloomington, IN

Comments: best weedless frog/rat EVER. blows anything else away, and I've tried everything. CHEAP AND RELIABLE. Don't spend $10-$20 on a lure, just fill your tackle box with these and only these. SCUM FROG/BASS RAT FOR LIFE

From: Joe: CT

Comments: Comments:this frog holds the title of most weedless frog. it is very light, so it glides over the thickest cover. its pointed nose works like a wedge, burrowing through any openings in branches,weeds,cane,cattails,lillies,grass,duckweed,and any other cover. black is a must have, with blue dog and natural black and green being better on cloudy days. inexpensive,durable,great frog. if you like to fish thick slop, this frog is made just for you.

From: Alex: Port Barre, LA