Scum Frog Popper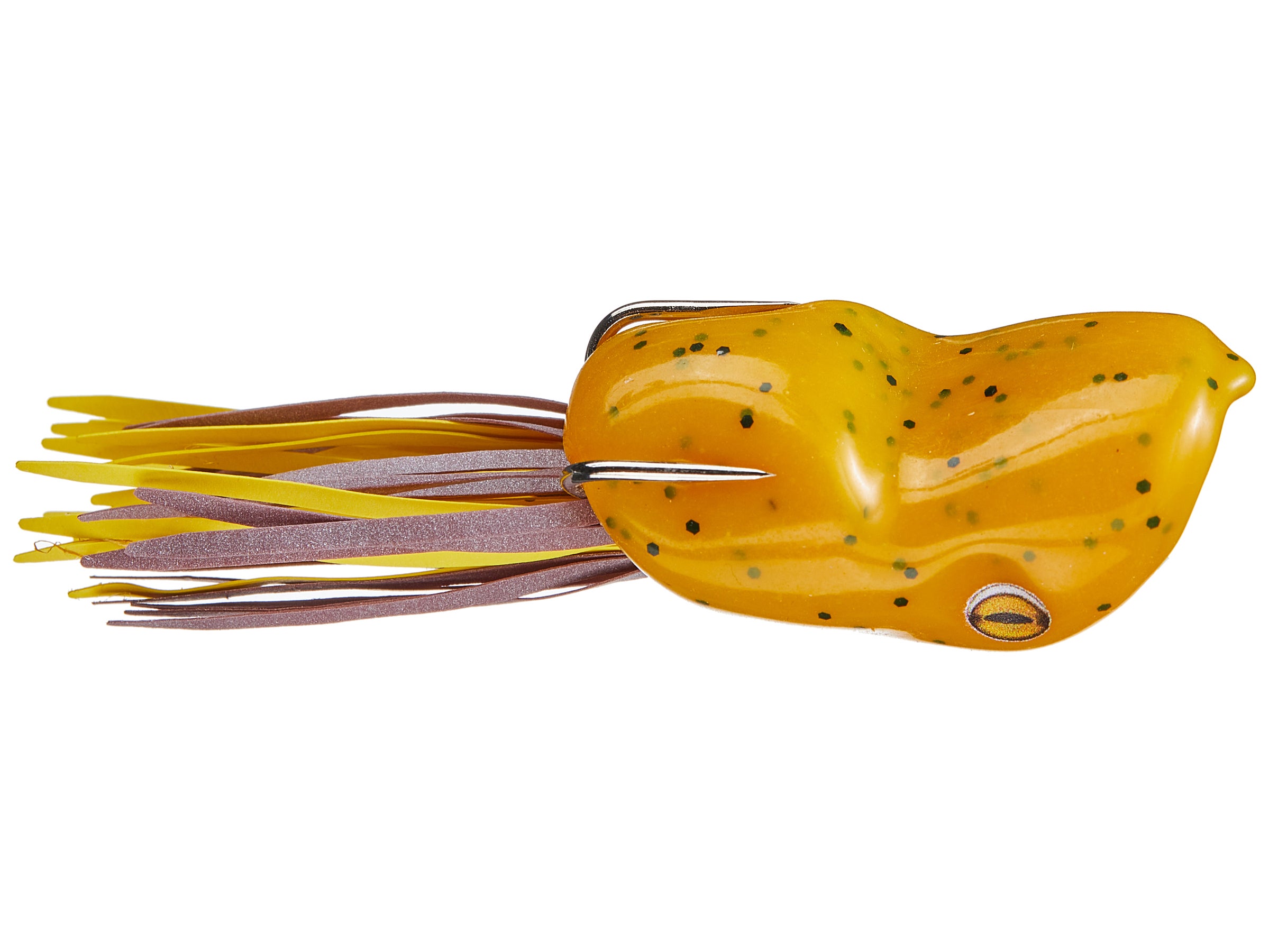 The completely weedless design of The Southern Lure Company Scum Frog Popper allows it to gurgle and pop effortlessly over and around weedbeds, lilypads, limbs, and stumps. The Scum Frog Popper is designed to make more noise than the original Scum Frog. Easily fishing in places other lures can't go, the Scum Frog Popper won't hang up or pick up moss. Although the Scum Frog Popper is weedless, its super soft body gives plenty of catching power.
13 Colors
More From Scum Frog Topwater
Customer Reviews
Comments: I have been an angler for 8 years now and I prefer the scum frog popper. Ever since I have been fishing, I have tried out a various amount of top water lures. I gave them all a chance but this one was clearly the best. My boyfriend Josh and I, who is a all-state angler for his college, had a fish off. With the Scum Frog Popper, I won by far! I would recommend this product to any fellow angler.

From: Lauren: Minooka

Comments: I have been fishing for 26 years and tournament fishing for about 11 years. At one point the scum frog was one of the best frogs you could buy. However, that hasn't been the case since the summer of 1994 when joe diffie was still rocking on the radio. Newer frogs, even from this same company have two legs with much thinner tassels to provide much more action while walking the dog providing the ultimate fishability. I'm not taking anything away from this frog just like I'm not taking anything away from Joe Diffie, but the there are a lot better frogs out there. Similarly, you could use a jitterbug or you can use a lucky craft sammy. Jitterbug is fun, but the sammy is a lot more practical.

From: Gator: LA

Comments: One of my favorite lures. I could not disagree with Josh more. "Fishably"?? That is not even a real word. I don't know who this guy is or why he has the credibility to be talking about this lure, but I know that I have outfished any other frog using this scum frog popper. It is the one must have top water lure.

From: Zac: Joliet, IL

Comments: I guess i can partially agree with the earlier comments.... perhaps good for the money, but long story short, my cheapbutt bro bought one instead of a spro and the fishably of it was as equally crappy to the way it looked. this bait can't walk and only attracted brim. me and my buddies all had a great time froggin that day but not so much my brother. I need not now to tell you what kinda frog is at the top of his xmas list ahaha

From: Josh: Minooka, IL

Comments: This is my favorite "rat" type bait .because the hookup percentage is must higher than most. The one negative is you often get one that sinks or snags grass constantly. I've been using these for several years and have probably thrown 50% of them away shortly after opening the package. If you can't keep the bait on top, it's pretty much useless. Keep that in mind when looking at the cost of the bait.

From: Bill: Richmond, VA

Comments: I am a long time frog fisherman, and i have used alot of expensive frogs, but for 3 bucks, you cannot go wrong. i will use this frog forever to pull huge bass out of any cover

From: Scott: Virginia

Comments:I am a full blown frogaholic and use hollow bodied frogs probably 70% of the time I'm on the water. I've tried many of the expensive frogs but keep going back to this. The number of strikes and hookup percentage is just higher using the popping Scum Frog. While it excels in vegetation and scum, working it parallel to the bank or even in open water will draw many mind-blowing strikes. My favorite lure and much more versatile than you'd think.
From:Kevin: Lexington, KY