Scum Frog Scum Dog Walker - $5.19
Designed to make walking-the-dog so easy that it becomes second nature, the Scum Frog Scum Dog Walker allows you to focus all your thoughts and attention on finding and catching fish. Its unique hull shaped belly and rear weighting allow it to pivot easily in the water, and with successive twitches of the rod tip on semi-slack line, the Scum Dog Walker will sashay seductively from side-to-side with little effort. Its super soft plastic construction also delivers excellent collapsibility, exposing the Scum Dog Walker's super sharp Owner hooks, and allowing you to capitalize on more blow ups. Available in several realistic colors, the Scum Frog Scum Dog Walker is a great way to target bass in one of their favorite hiding places - in and around matted vegetation.
Comments: These scumfrogs are the absolute TANKS of frogs in fact the bodies are better than spro. A stiffer rod is nice because these frogs don't have the best hooks though. They are not crappy hooks though the originals and these ones are my FAVORITE! The bigfoots okay but sometimes the legs get hooked instead of the fish when a bass makes the frog colapse.

From: Trenton: WI

Comments: I have an extensive collection of frogs, and scum frogs by far catch the most fish, have the softest bodies, and are the most reasonably priced. The walker walks MUCH more easily than the new Jackall Iobee frog for less than half the price. I can't say enough good things about the scum frog line.

From: Charles: Scranton, PA

Comments: scum frog is truely considerate to the average frog fisherman. they are focused on making high quality frogs that are simple,weedless,affordable,and very productive for bass. this one is a perfect example. this is a very good frog with an amazing action. you can walk this frog whether you're a pro or a beginner, or if you have a $15 zebco or a $150 quantum. great job scum frog! keep making great frogs!!!!!!!!!!!!!


Comments: Pomeroy Mustard has red flake & works great.Be sure to leave slack line so it walks best.

From: Doug: Orlando, FL

Comments: This lure, I could not get to walk. Not even a sideways turn. I am however a huge fan of the original scum from without the legs

From: Nico: Michigan

Comments: Picture does not show the red flake which works great on Lake Okeechobee

From: Mike: Ft. Lauderdale, FL

***Note: If you have questions about this product or need assistance with an order please email your questions to info@tacklewarehouse.com
View Large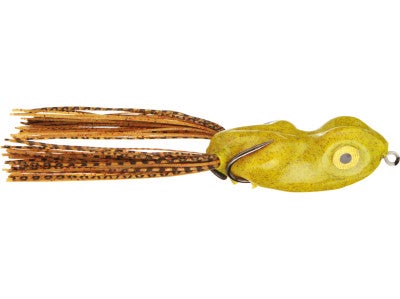 12 Available Colors
More Scum Frog Topwater