Secret Lures 2XHD Flippin Jig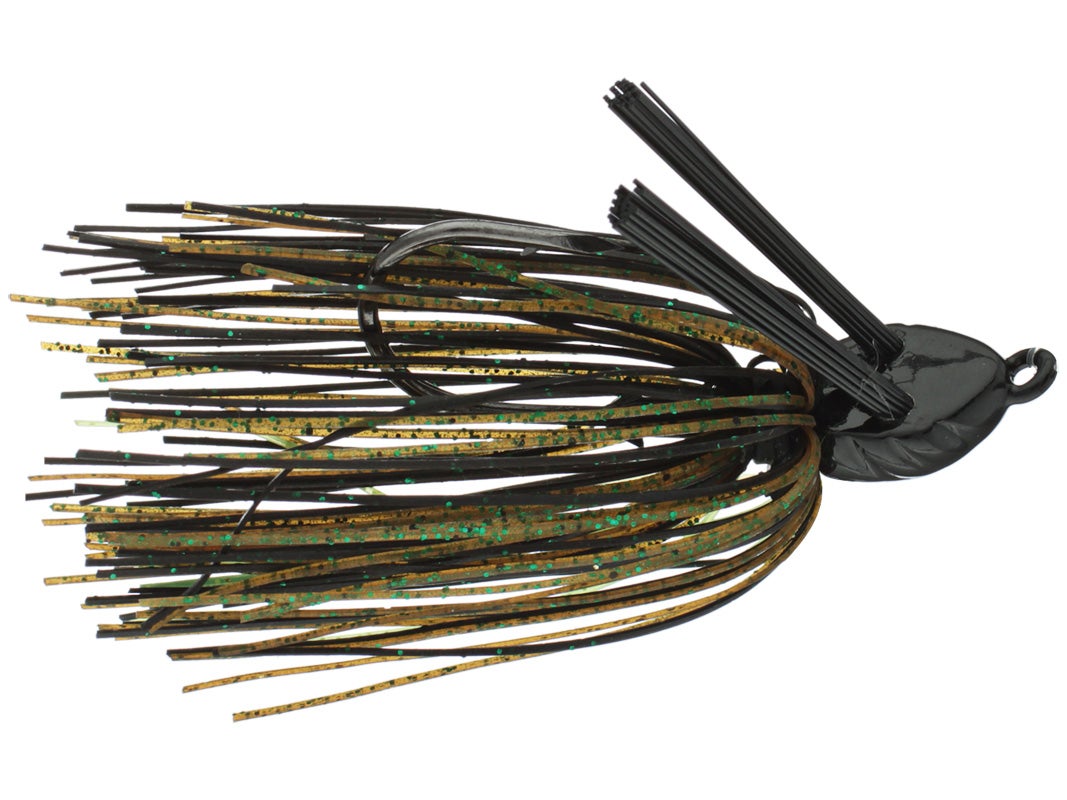 Boasting strength by the boatload, the Secret Lures 2XHD Flippin Jig is also built with a unique head shape that allows it to slide in-and-out of heavy cover. Molded around a 2X strong saltwater-grade Trokar hook, the Secret Lures 2XHD Flippin Jig penetrates with half the pressure of other jigs, so anglers can set the hook in a split second and haul fish out of submerged timber and thick vegetation.
In addition to deflecting snags, its dual fiber weedguards also collapse around the hook point on hook sets, rather than directly on top of it for a significantly better hook up percentage. Finished with premium skirting and a rubber skirt keeper with optional rattle inserts, the Secret Lures 2XHD Flippin Jig provides heavy-duty performance that will fill the wells and tip the scales.
5 Colors
More From Secret Lures Jigs
Customer Reviews
Comments: Baddest jigs I use, use the half ounce versions like swim jigs after thinning out the weed guard, use the 3/4 and 1 ounce versions as flipping and penetration jigs. Great customer service too.
From: Weston: Batesville, AR 8/16/15